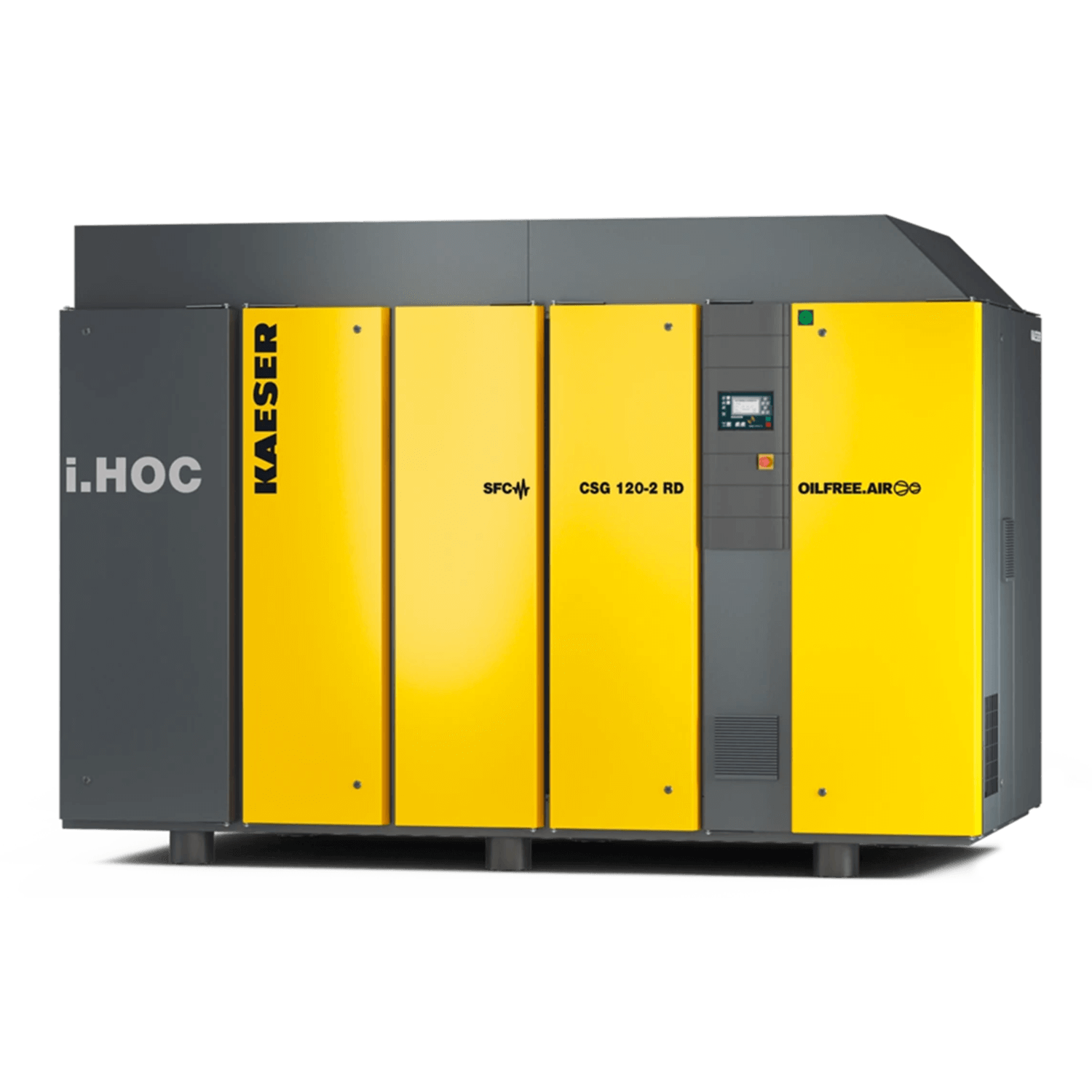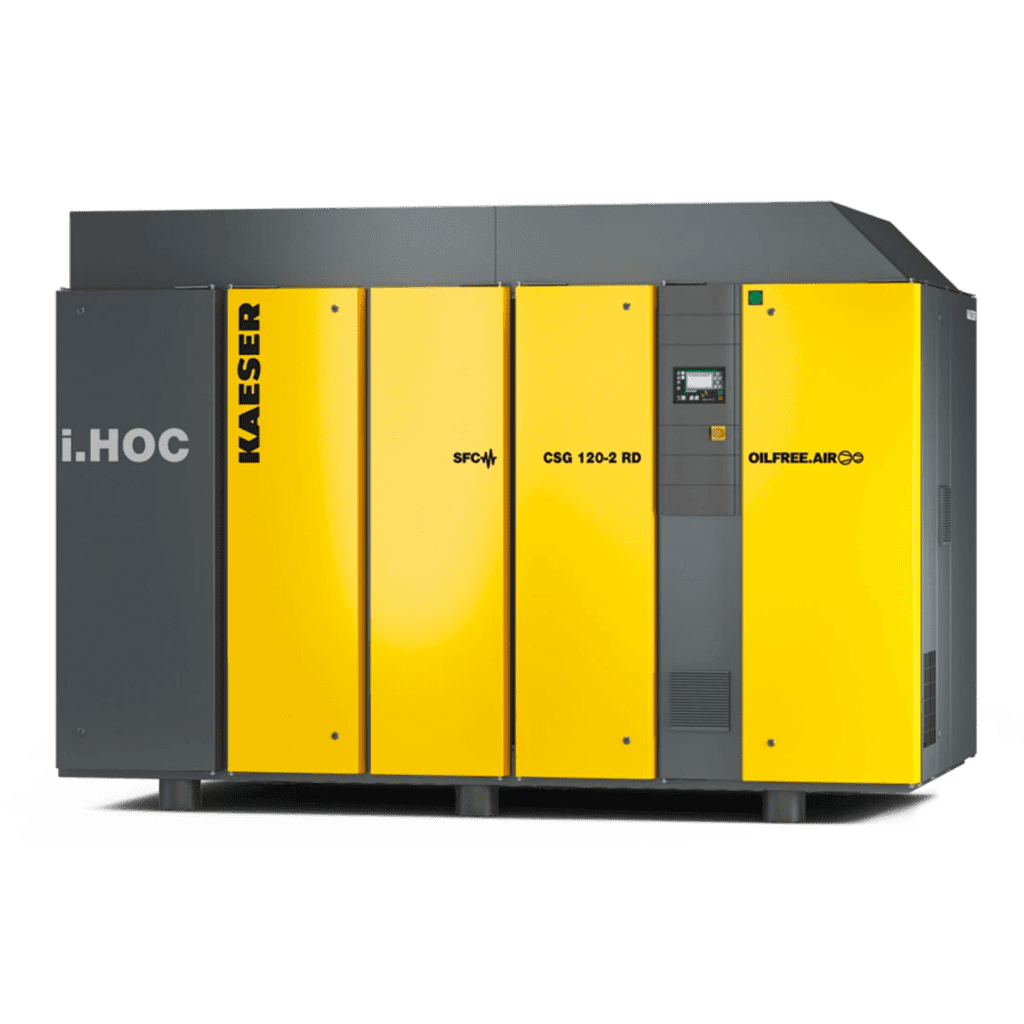 Screw compressors with integrated compressed air dryer
i.HOC - efficiently dries compressed air 
The patented i.HOC Kaeser rotary dryer uses 100% of the heat generated by the compressor!
Thanks to full flow regeneration, the oil-free screw compressor with integrated compressed air dryer delivers low pressure dew points up to an ambient temperature of 45 ° C - without electric heating or additional cooling of the regeneration air!
Rotary screw compressors with integrated compressed air dryer from Kaeser are designed for long-term reliable operation.
Used in air-cooled or water-cooled units;
Unit rated power from 37 kW to 200 kW;
Unit flow rates from 3.3 m³/min to 30 m³/min;
Integrated with SIGMA CONTROL 2 (SFC model versions).
Kaeser's top products come with a number of benefits for customers: consulting with our experts, a global service network, continuous technical progress, innovations and other benefits.