Storage and distribution of compressed air
The compressed air storage barrels ensure the distribution and maintenance of the necessary pressure for each system, guaranteeing that your installation works at maximum efficiency throughout the day!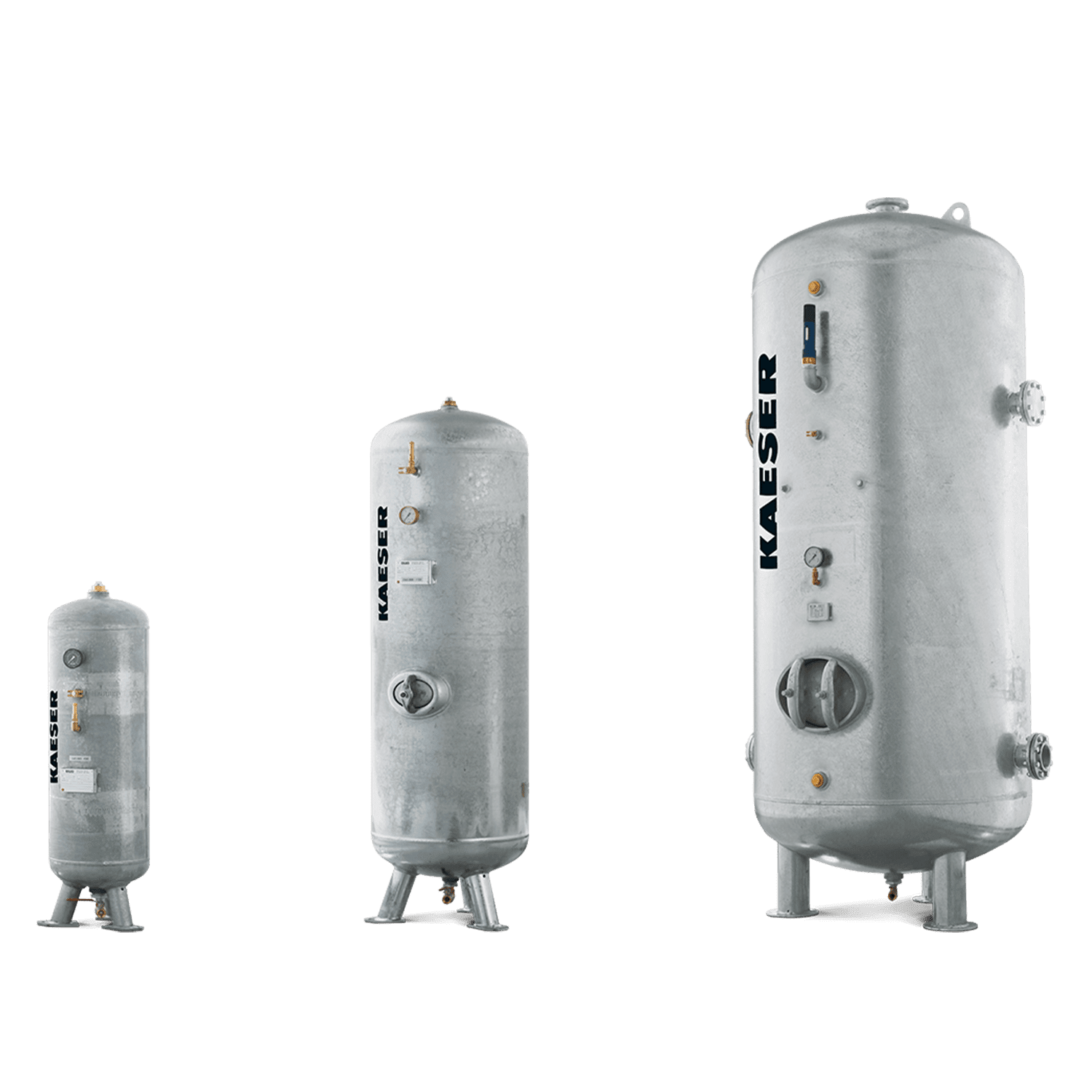 For compressed air storage and as buffers for consumption peaks.
Container dimensions between 90 – 10 000 l;
Several times longer life and verification intervals of up to 5 years;
Suitable for any application and any rehabilitation program;
DHS air-main charging system for consistent and reliable network pressure
Protects your compressed air treatment system against overload when filling the compressed air network;
Exact integration into any system - whether there is one or more treatment lines;
Connections from G ½ to G 3 and from DN 40 to DN 400;
Authorized service 24/7 throughout Rep. Moldova
Maintenance and repair work is carried out exclusively by qualified specialists. We only use original Kaeser parts.
All engineers and technicians are trained in Kaeser's factories in Germany to ensure professionalism and competence at the highest level.