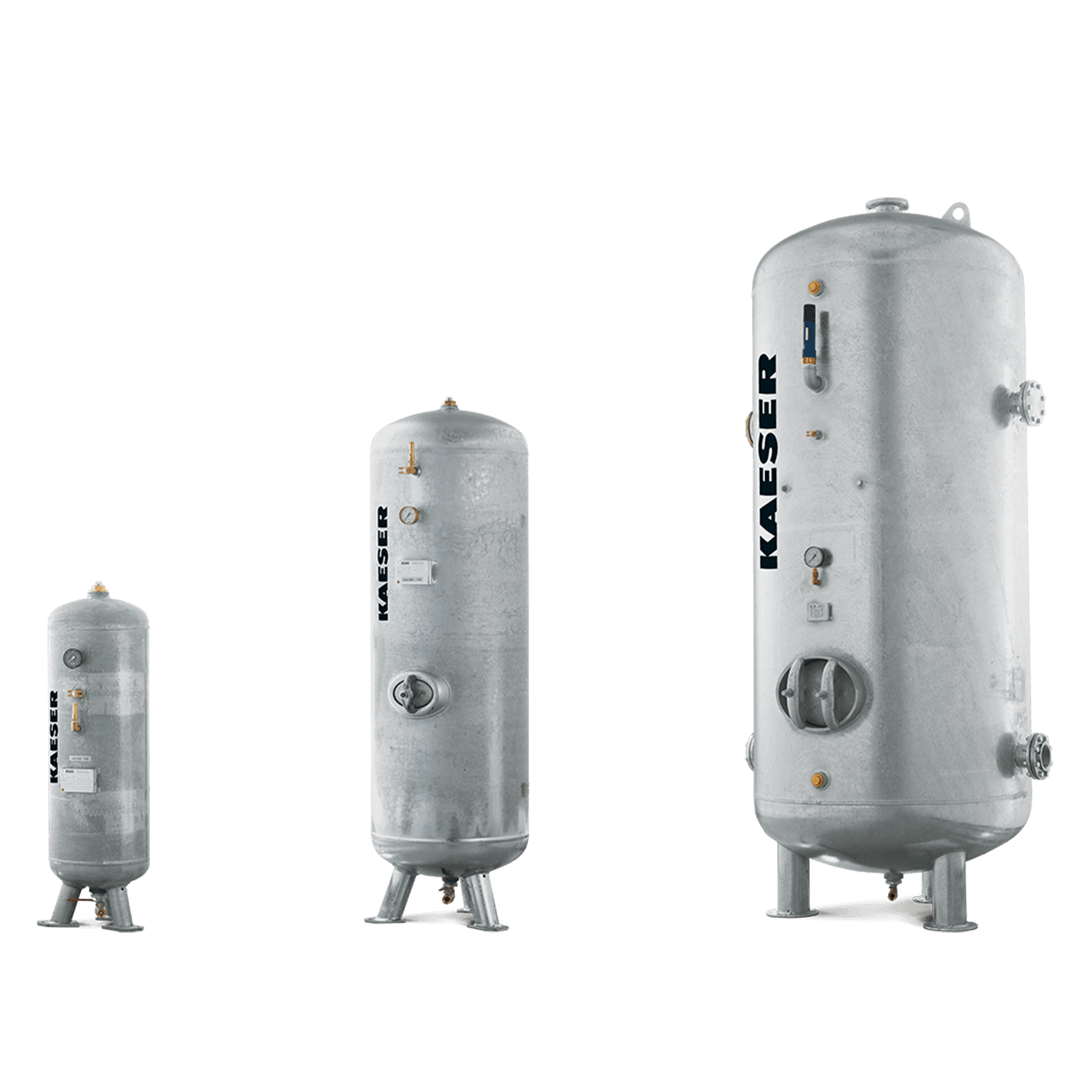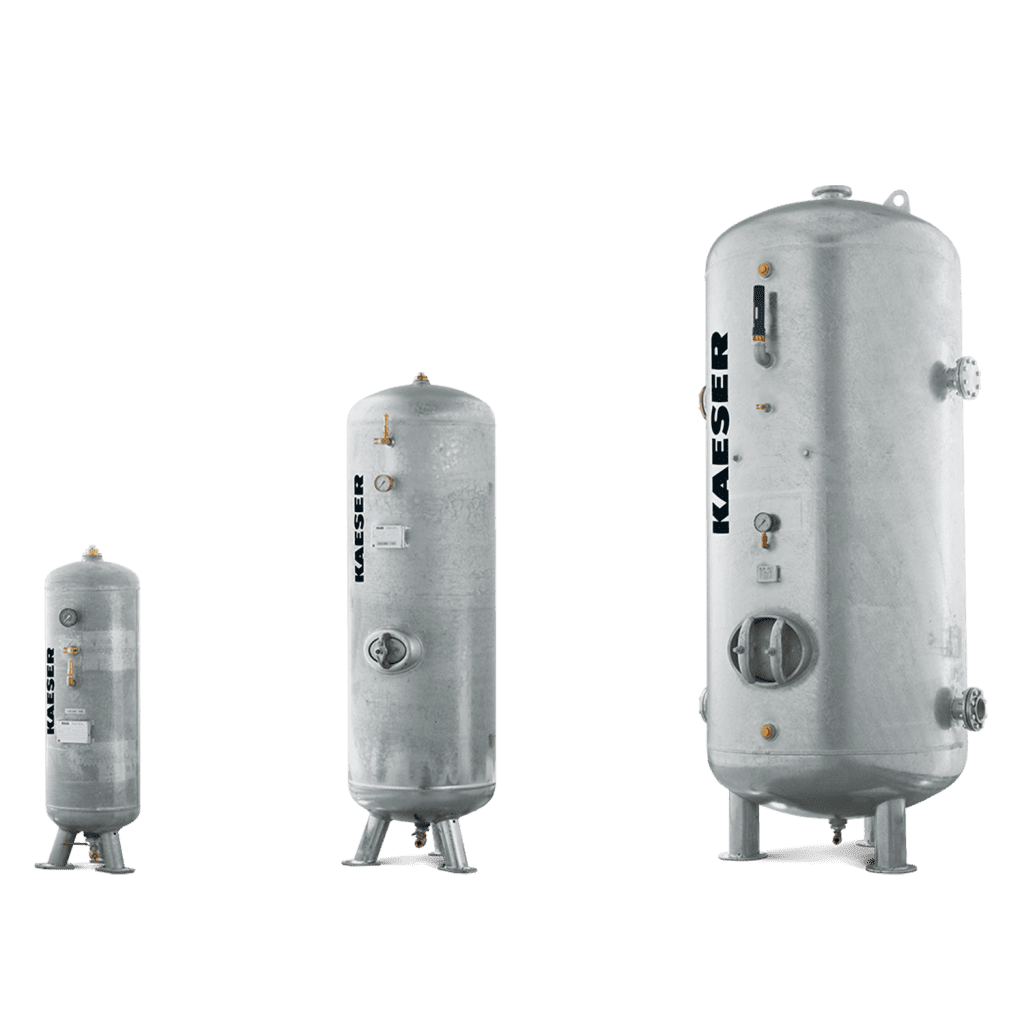 Vertical or horizontal air storage - up to 50 bar
The compressed air receivers are an important component of the compressed air system: as storage media or as buffers for peak consumption.
With the Kaeser compressed air receivers, you can be sure that the system will technically meet the demand for compressed air - and since we are concerned about the system as a whole, it is essential for us to ensure accurate and simple integration and a comprehensive accessory program.
Dimensiuni receptoare: 90 – 10.000 litri;
Presiunea maximă admisă a ecartamentului: 11, 16, 45 sau 50 bar;
Fittings, valves and tools for each application;
Complete sets for condensate separation.
Recipientele de aer sub presiune Kaeser – înseamnă nu numai etanșeitate și durabilitate, ci și multe detalii rafinate care economisesc permanent timp și bani: de la sistemul de fixare în timpul transportului până la orificii de întreținere ușor accesibile.
A three times longer service life
Datorită galvanizării interne și externe conform DIN EN ISO 1461, recipientele de aer KAESER ating o durată de viață de aproximativ de 3 ori mai mare decât recipientele convenționale de aer.
Low maintenance costs
Respectarea riguroasă a standardului AD-2000 permite cicluri de inspecție de cinci ani. Economisiți bani și creșteți eficiența.
Fast and safe installation
The threads of all Kaeser compressed air receivers are finished once more by cutting after hot-dip galvanizing.