Rotary screw compressors for the supply of compressed air in industrial, commercial and workshop production processes.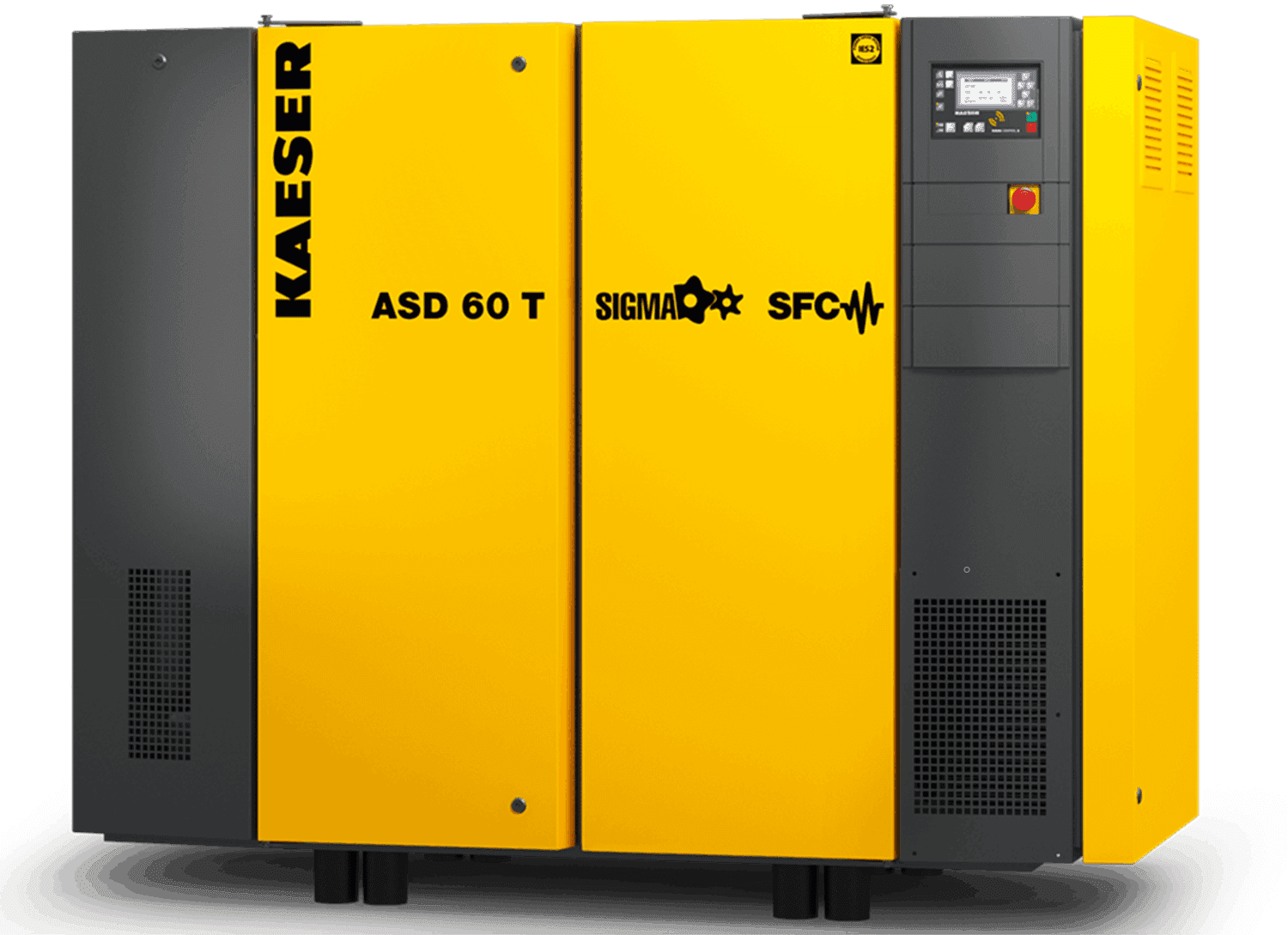 Rotary screw compressors with fluid cooling
The right choice as compressed air stations or individual compressors. Fluid injection rotary screw compressors are efficient and offer high performance throughout the operating life of the machine.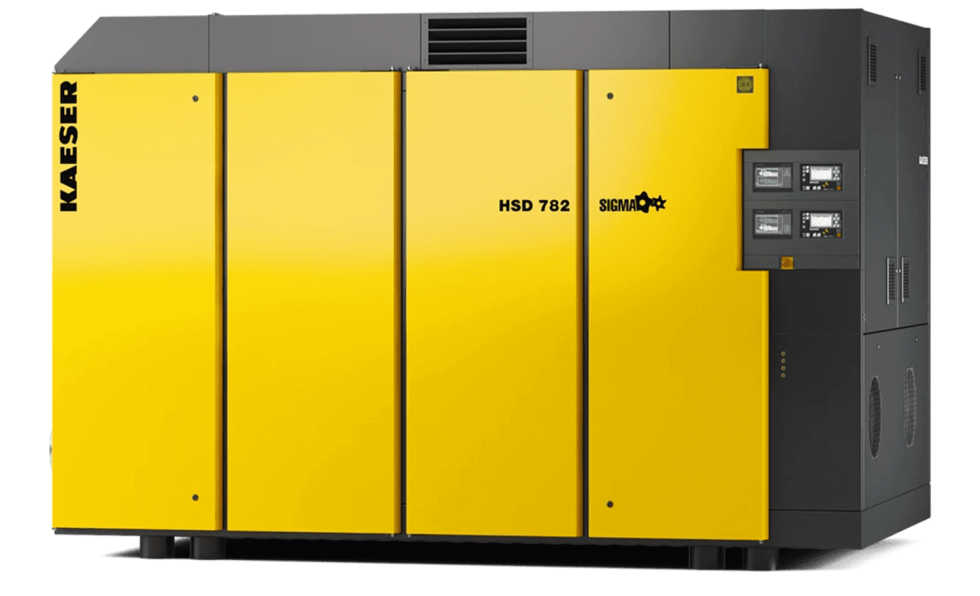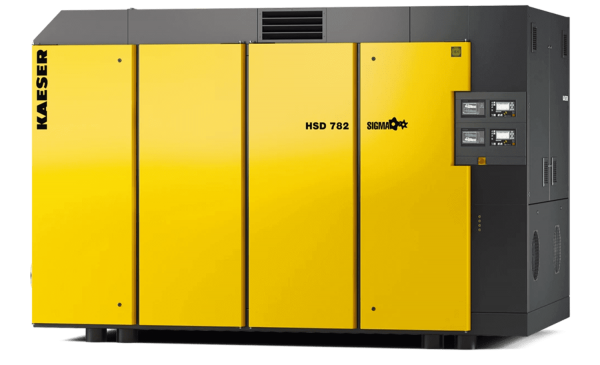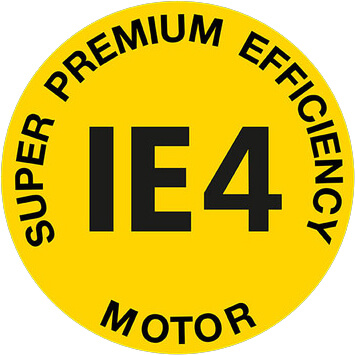 IE4 ENGINE
Kaeser's IE4 Super Premium engines are designed to run on more energy savings than IE3, without compromising performance.
2.2 to 515 KW
Cooling compressors, with different power levels, from 18.5 kW to 315 kW, depending on the industry.
ELECTRONIC TEMPERATURE MANAGEMENT (ETM)
The electronic system dynamically controls the temperature of the fluids, and automatically adjusts it to prevent condensation from accumulating.
Oil-free compression rotary screw compressors
Whether it's in the semiconductor, food or automotive industries: our two-stage oil-free screw compressors are constantly proving that the cost-effectiveness and safety of air purity go hand in hand - even in harsh conditions.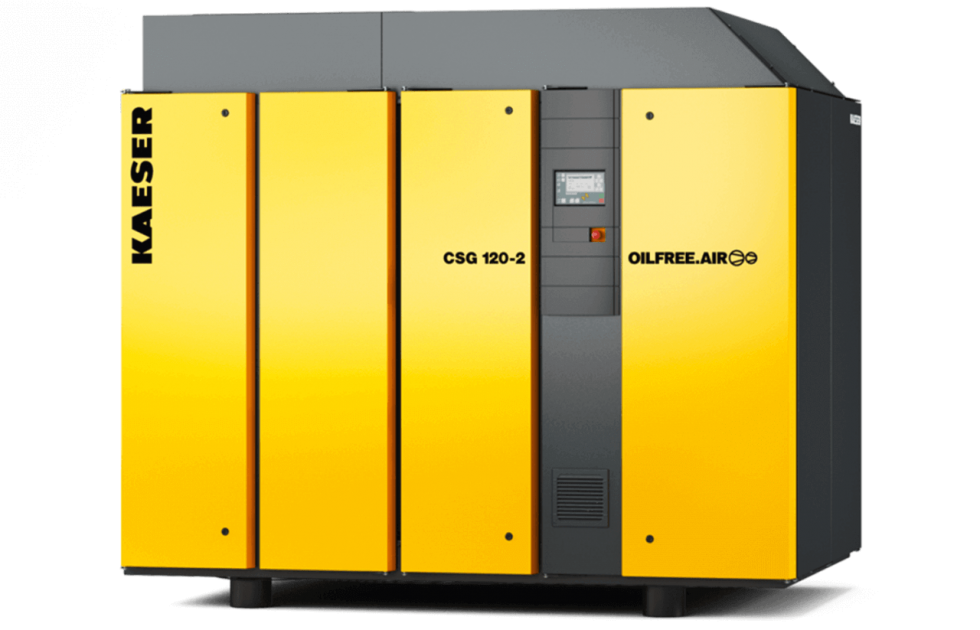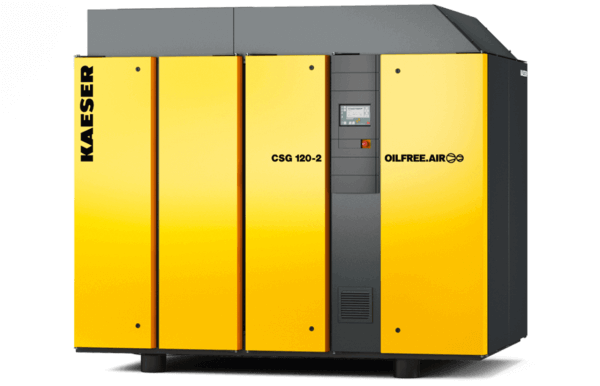 AIR COOLING
The costs for compressor air cooling can be over 30% lower than for water cooled compressor systems.
Water cooling
Rotary screw compressors with oil-free operation and water cooling have additional advantages in small compressor chambers.
Integrated compressed air dryer
The patented i.HOC Kaeser rotary dryer uses 100% of the compressor heat.
Rotary screw vacuum pumps
The vacuum installations are equipped with their own vacuum block developed by Kaeser with SIGMA profile. By generating the vacuum in a single step, the so-called low vacuum is being generated.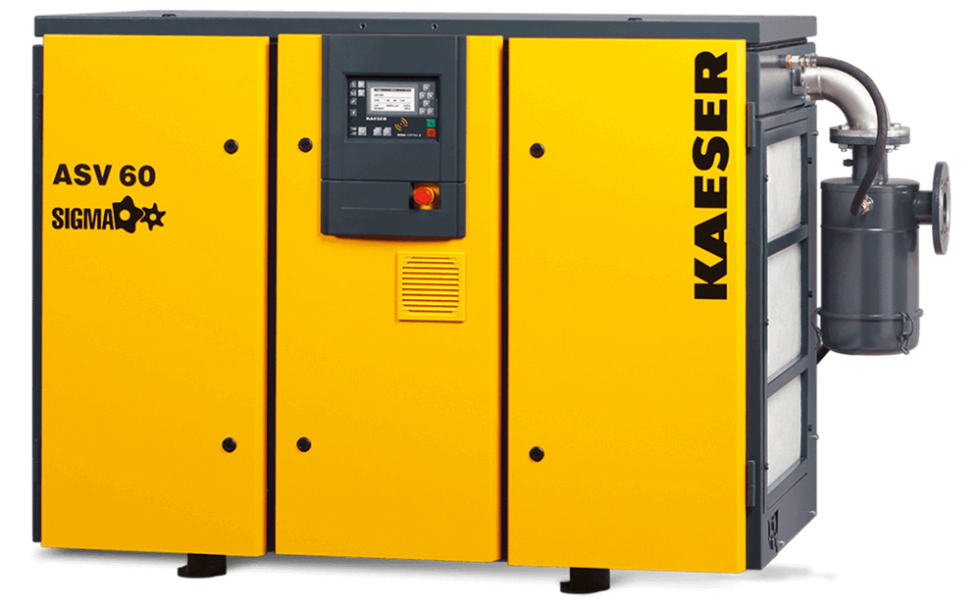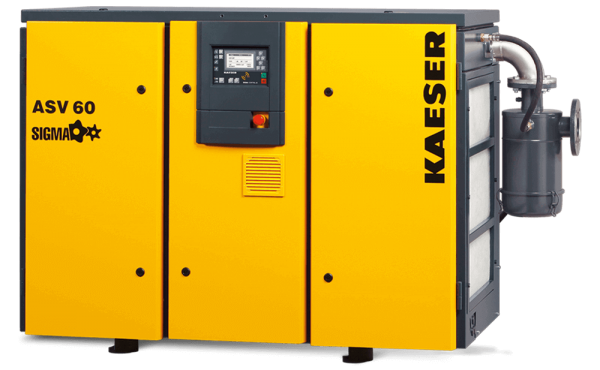 4,75 - 15,70 m³/min
Suction capacity
10 mbar (abs)
Working pressure
Authorized service 24/7 throughout Rep. Moldova
Maintenance and repair work is carried out exclusively by qualified specialists. We only use original Kaeser parts.
All engineers and technicians are trained in Kaeser's factories in Germany to ensure professionalism and competence at the highest level.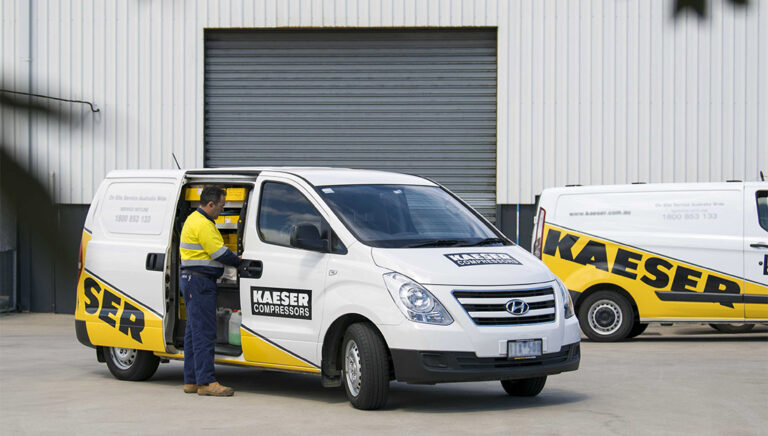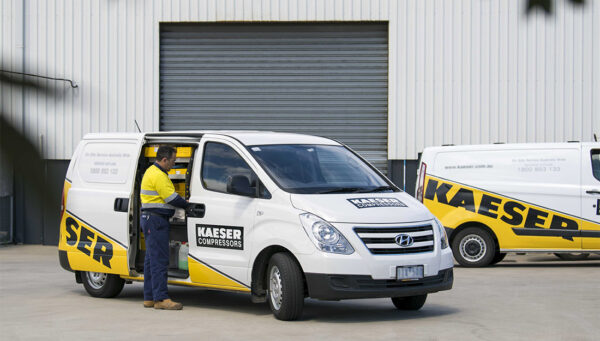 Professional rotary screw compressors
Rotary screw compressors provide compressed air for industrial production processes, trade and workshop applications that require a safe source of compressed air. These are the right choice to deliver constant pressure air for extended periods of time.
To ensure that our rotary screw compressors work as efficiently as possible, we have developed our own electronic control system. Kaeser screw compressors with SIGMA profile provide energy savings of up to 15% compared to conventional control systems.
In addition to that, the SIGMA profile compression blocks in rotary screw compressors have an exceptionally long service life. This is largely due to the radial bearings we use: they are precisely adjusted and correctly dimensioned. To all this is added our exceptional internal execution with minimal execution tolerances.