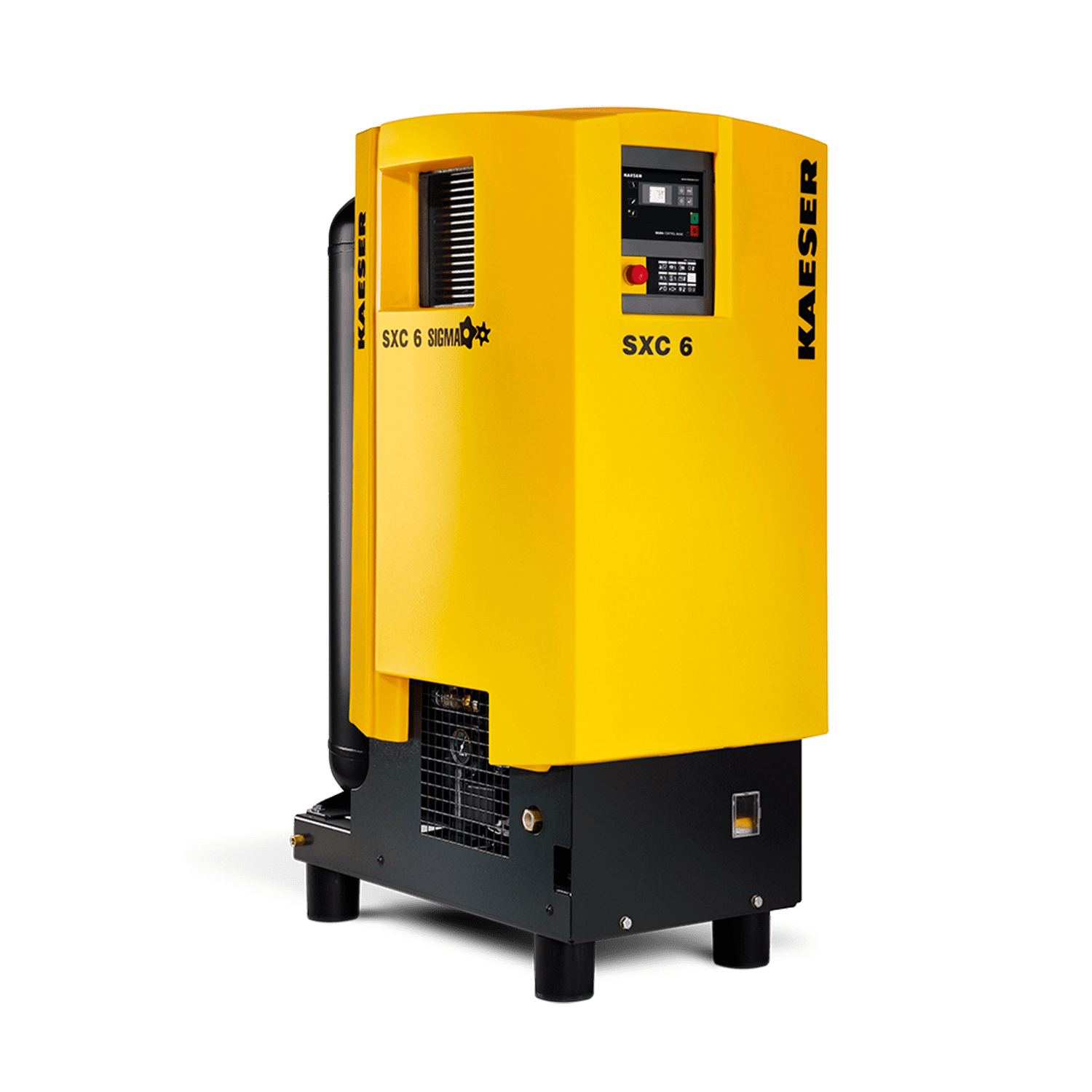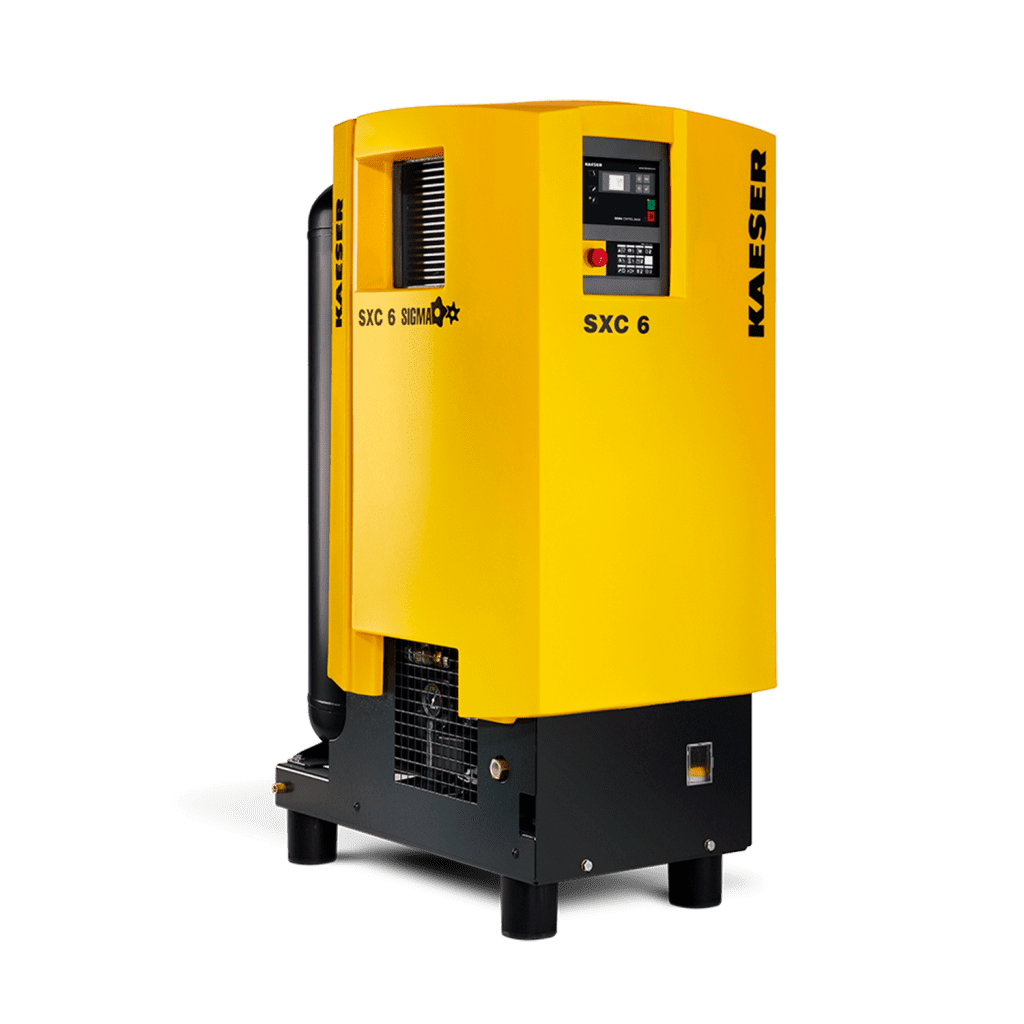 Compressed Air System Basic Models: The SXC "Compact" Series
The SXC series of compressed air stations (*) is designed for small and medium-sized enterprises. All components are integrated in a housing covering an area of only 0.62 m². The compressors are equipped with a SIGMA-profile, a refrigeration refrigeration dryer and un recipient de aer comprimat.
The SXC series compressed air stations have the following technical characteristics:
Pressure: 8, 11 or 15 bar;
Glow rate: from 0.26 to 0.80 m³ / min.
Operational in a timely manner
The station can be put into operation immediately after delivery, requiring connection to a power source and connection to the compressed air network.
Corrosion protection
The quality of the compressed air is ensured by the refrigeration dryer, which has the role of removing water from the system.
Easy maintenance
The components inside are easy to access, making the compressors easy to maintain.