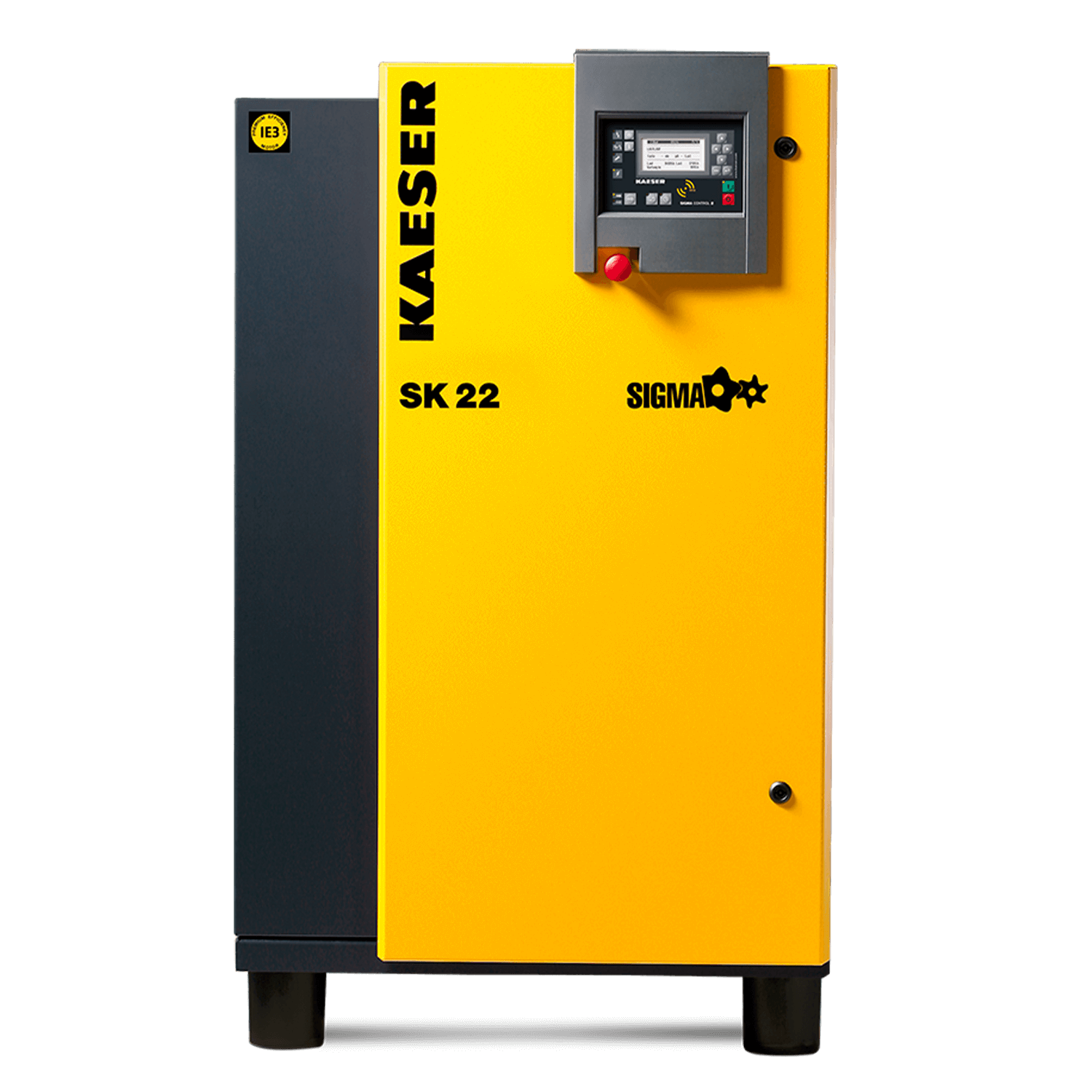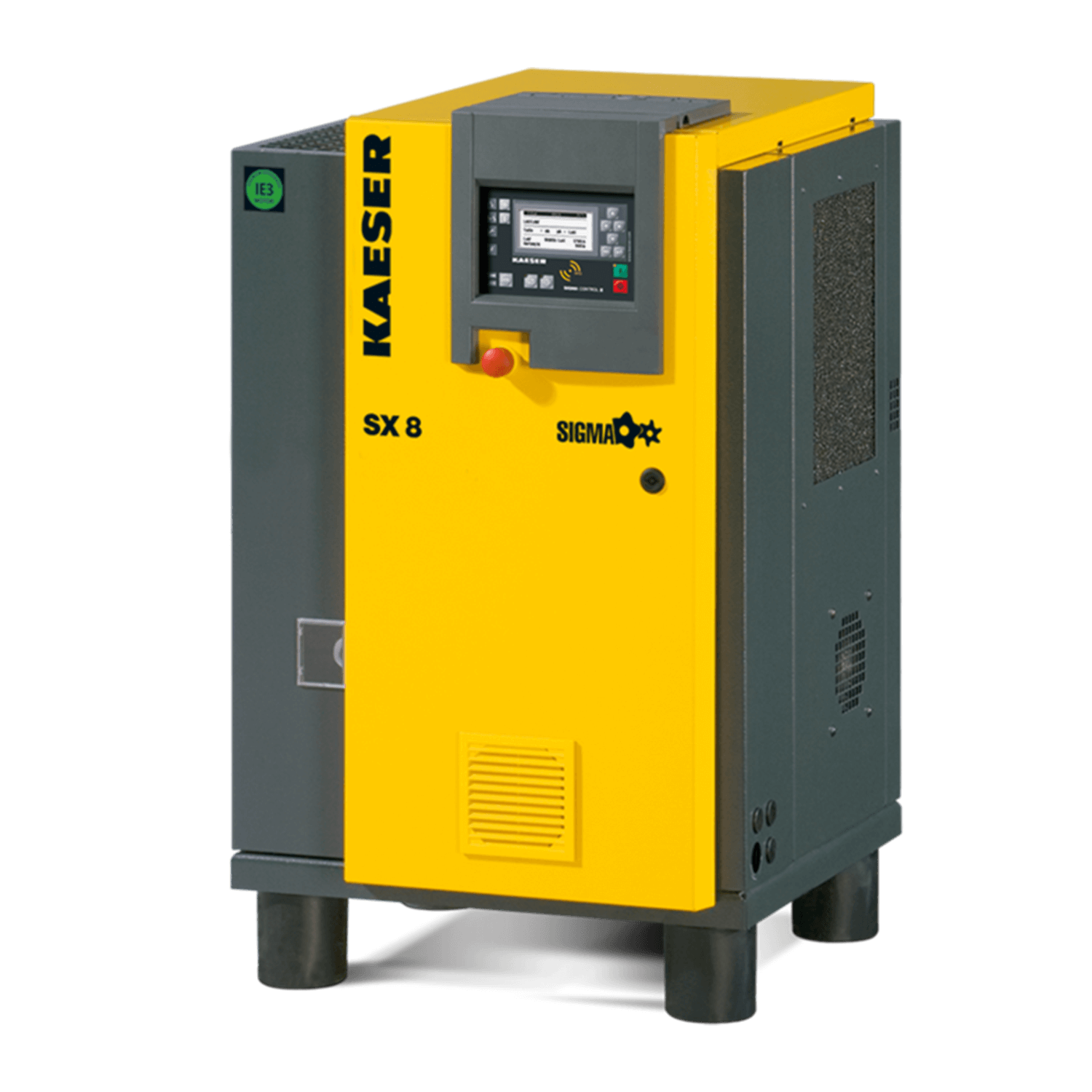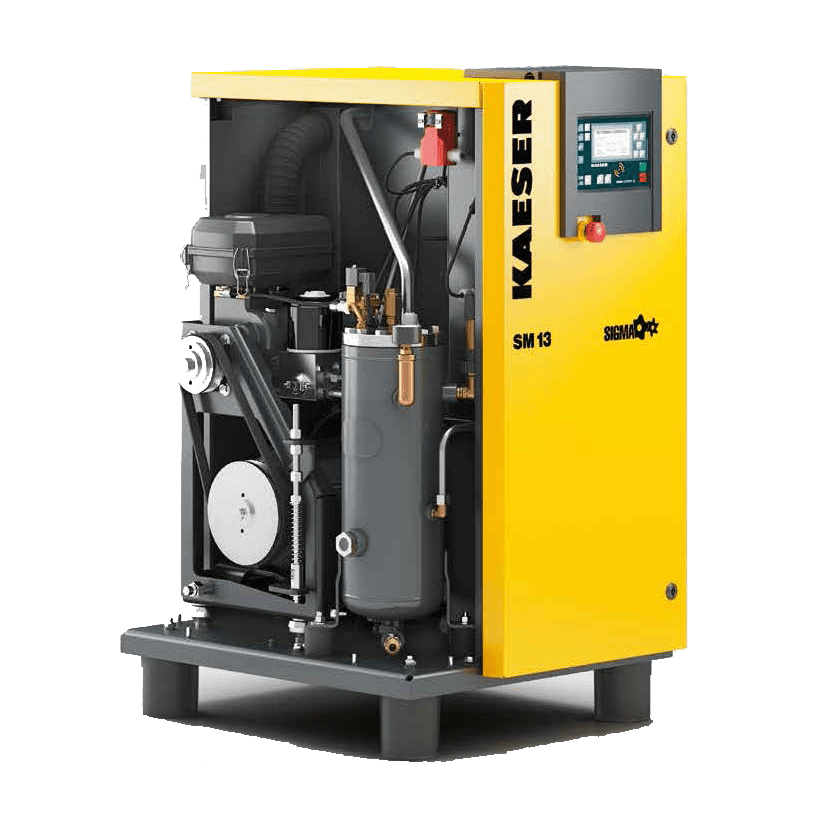 Rotary screw compressors with belt drive
Rotary screw compressors with belt drive safely deliver compressed air at a high yield. Equipped with the SIGMA energy-saving profile, belt drive compressors are efficient and reliable over their entire service life. 4 models are available that are designed for different usage scenarios, with different power levels:
Pressure: 8, 11 or 15 bar;
Flow rate: 0.26 - 4.65 m³/min.
All models are available in the standard version or can be equipped with:
With integrated refrigeration dryer for high quality compressed air;
With speed-controlled motor for a wide range of volumetric flow. (SM, SK and ASK series).
Our specialists are available to help you choose the right solution for you.
Efficient power transmition
The automatic tensioning device ensures maximum belt transmission efficiency. Thus, the efficiency of the belt-drive rotary screw compressors remains high throughout their operation.
Easy maintenance
Operation with minimal noise
Belt drive compressors are soundproofed to minimize operating noise.