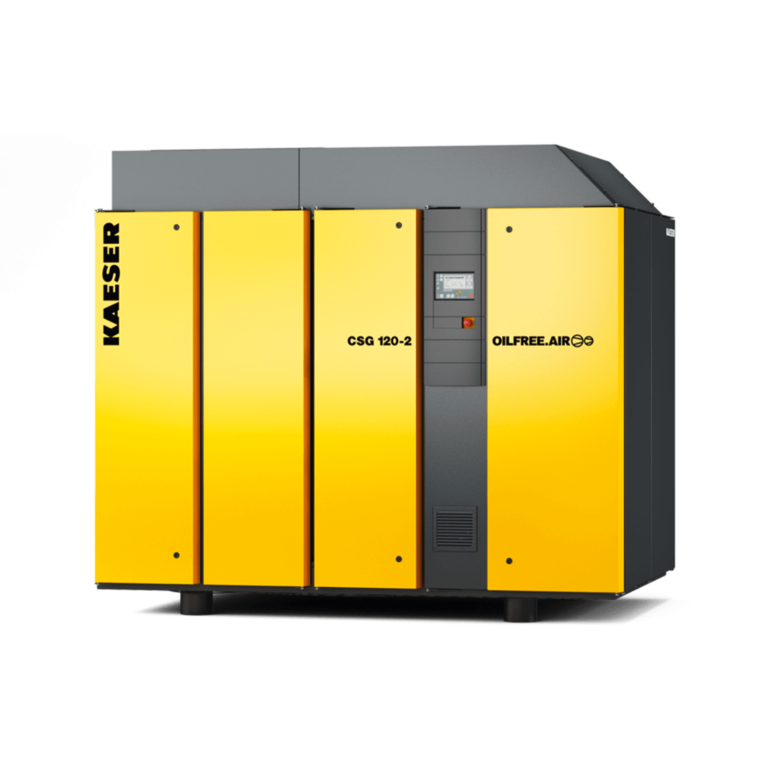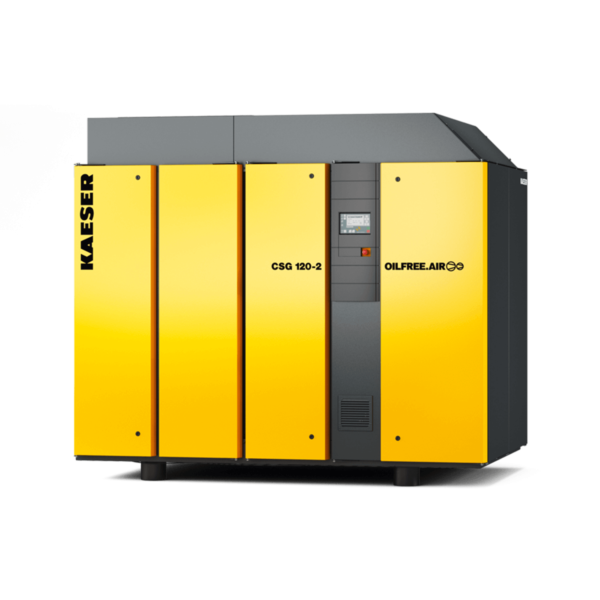 Oil-free compression rotary screw compressor with air-cooling
Oil-free compression rotary screw compressors designed to work efficiently in extreme conditions. Air-cooling compressors ensure optimum operation at ambient temperatures up to 45 ° C, eliminating the need for water cooling.
Thanks to the innovations we develop, we have the ability to offer high-performance, oil-free, air-cooled compression rotary screw compressors that reach a power of up to 355 kW.
Flow rate from 3.2 to 50.8 m³ / min;
Robust combination of stainless steel pipe - aluminum block - cooler;
As a model for peak loads, with speed adjustment and frequency converter (SFC model versions);
With integrated i.HOC rotary dryer (CSG-2 and DSG-2 series .
Kaeser's top products come with a number of benefits for customers: consulting with our experts, a global service network, continuous technical progress, innovations and other benefits.
Yield at the highest level
Powerful residual thrust radial fans allow the use of heated cooling air to heat rooms.
Top energy efficiency
In standby mode, the temperature-controlled Kaeser-specific standstill fan safely evacuates the accumulated heat - the main fan can be switched off!
Straightforward maintenance
For cleaning, the first and second stages of the heat exchanger made of aluminum can simply be pivoted out.