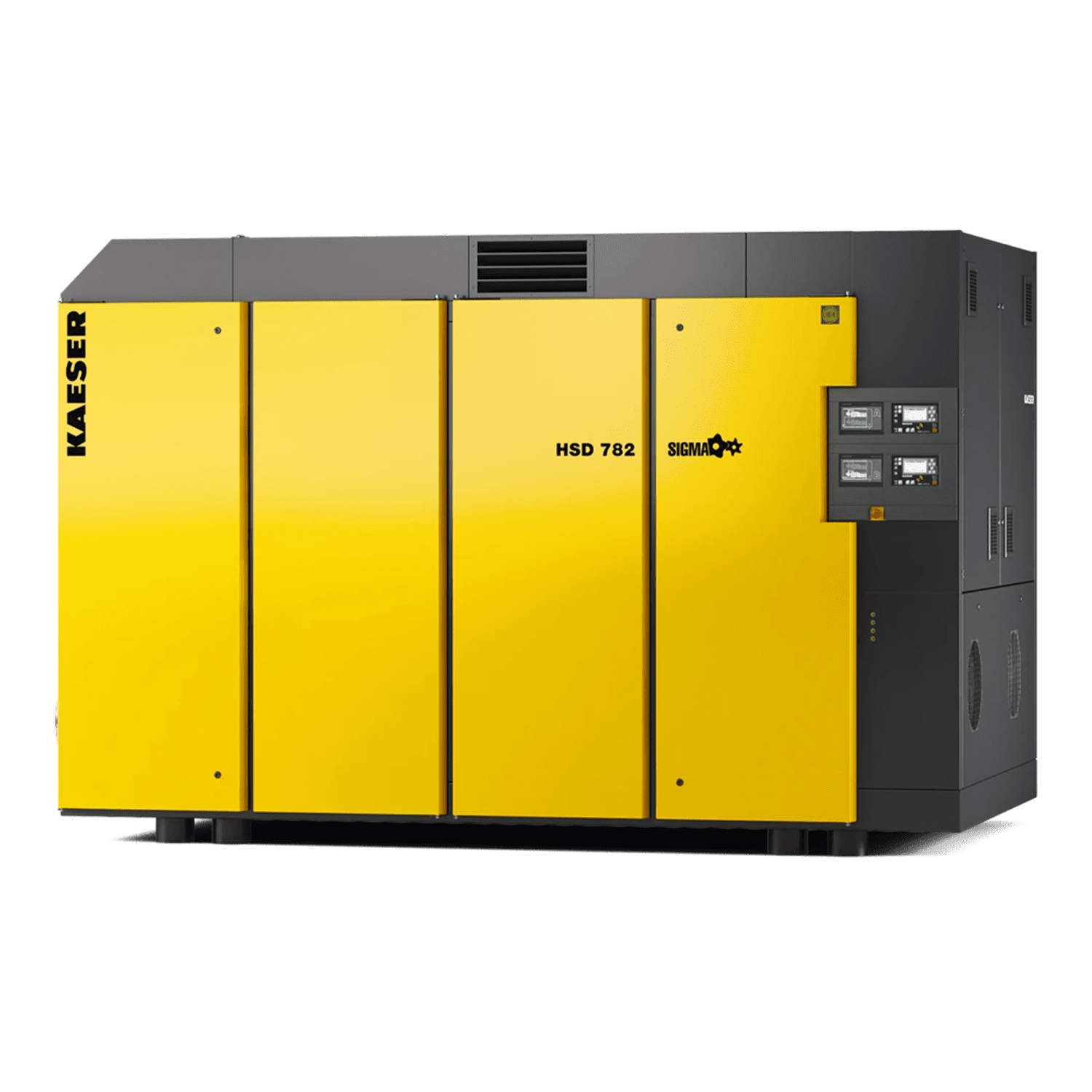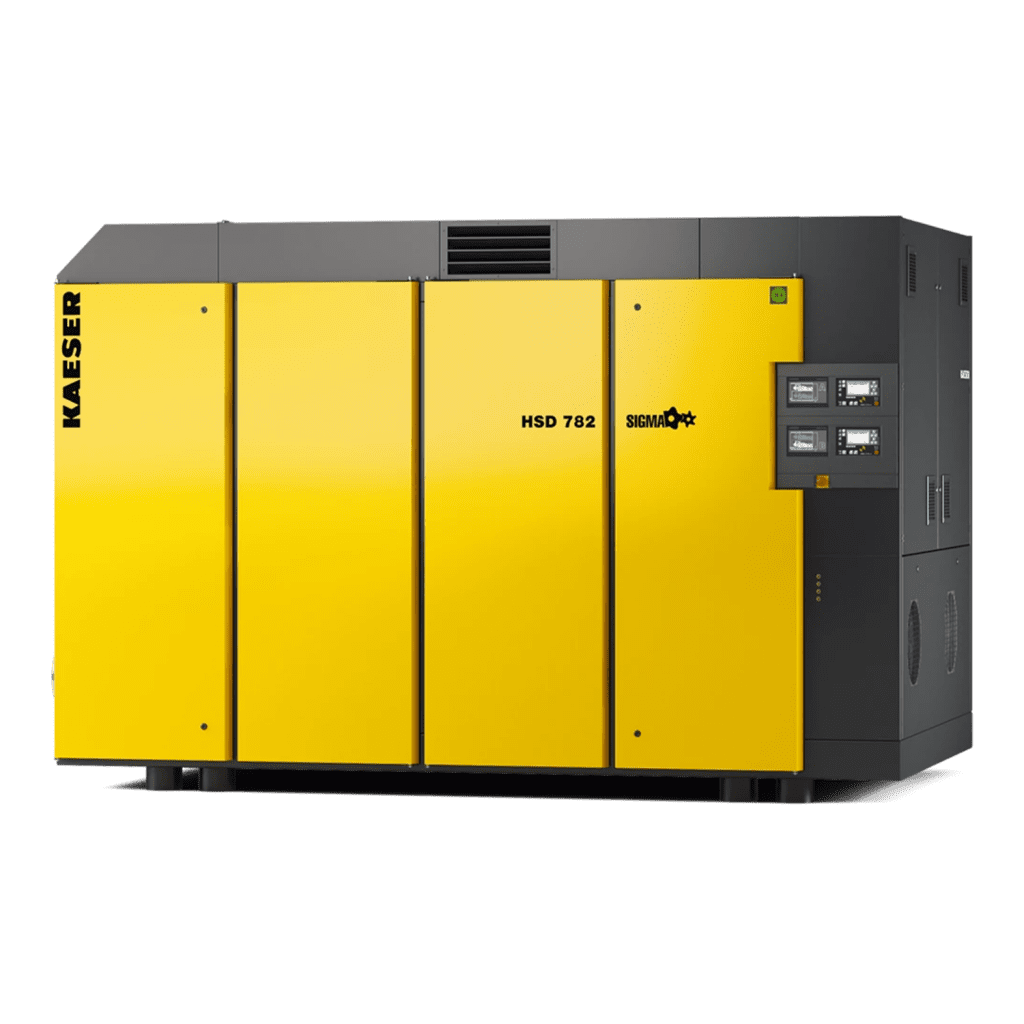 Fluid-injected rotary screw compressors with dual compressors: the HSD series
The HSD series of compressors is equipped with two compressors in one installation housing. Both units are equipped with their own 1:1 direct drive, their own SIGMA CONTROL controller and their own cooling system. Depending on the amount of compressed air required, compressors with several power variants are available:
Pressure: 8.5, 12 or 15 bar;
Volumetric flow: 10.1 - 89 m³ / min.
The HSD series with two compressors can be delivered with or without speed controlled drive. Due to the high compressed air flows, these models are suitable in the automotive and steel industries.
High flexibility in small spaces
We save space by integrating two small compressors into one housing. The installation can be adapted according to your needs.
Availability at the highest level
Each of the two compressor units can operate independently. If a unit fails, 50% of the volumetric flow can still be supplied.
High efficiency
The HSD models with two incorporated compressors are equipped with IE4 motors that are energy efficient and reliable through time.