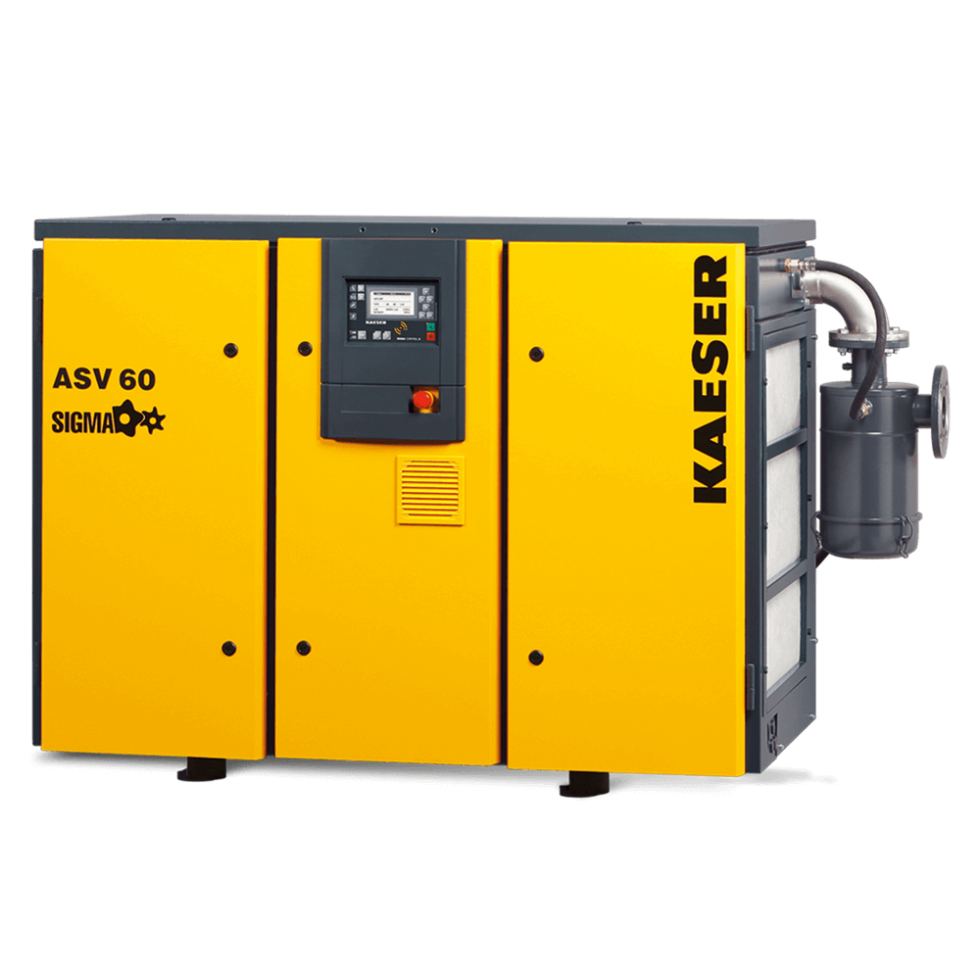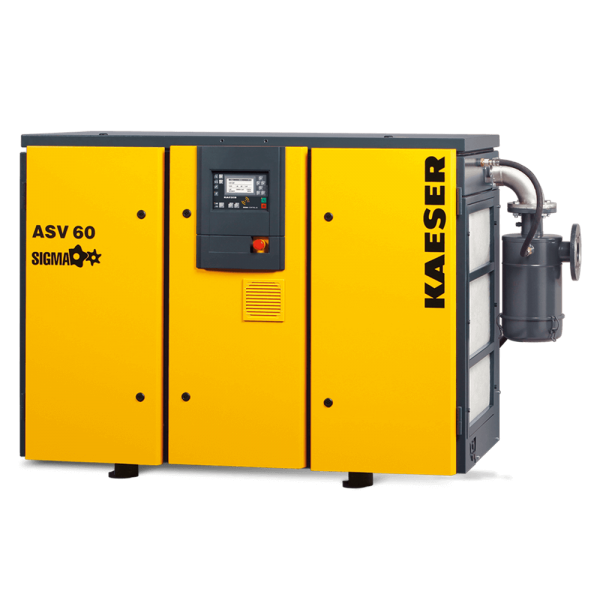 Rotary screw vacuum pumps
Turnkey solutions: KAESER rotary screw vacuum pumps
Rotary Screw vacuum pump systems are equipped with their own vacuum airend developed by Kaeser with SIGMA profile. The vacuum is generated in a single stage, resulting in the so-called low vacuum. We offer three series of rotary screw pumps for vacuum generation with the following technical characteristics:
Intake capacity: 4.75 to 15.70 m³ / min.;

Final vacuum: 99%;

Pressure: 10 mBar (abs);
The installations are ready for connection immediately after delivery. These are suitable, for example, for vacuuming, drying, degreasing or filtering, etc.
The rotation speed in the installations is adjusted according to the vacuum requirement, thus ensuring the energy efficiency and reliability of the machine.
High energy efficiency
By using the new generation IE3 motors and the SIGMA profile, our installations consume less current, thus generating a higher efficiency.
Maintenance