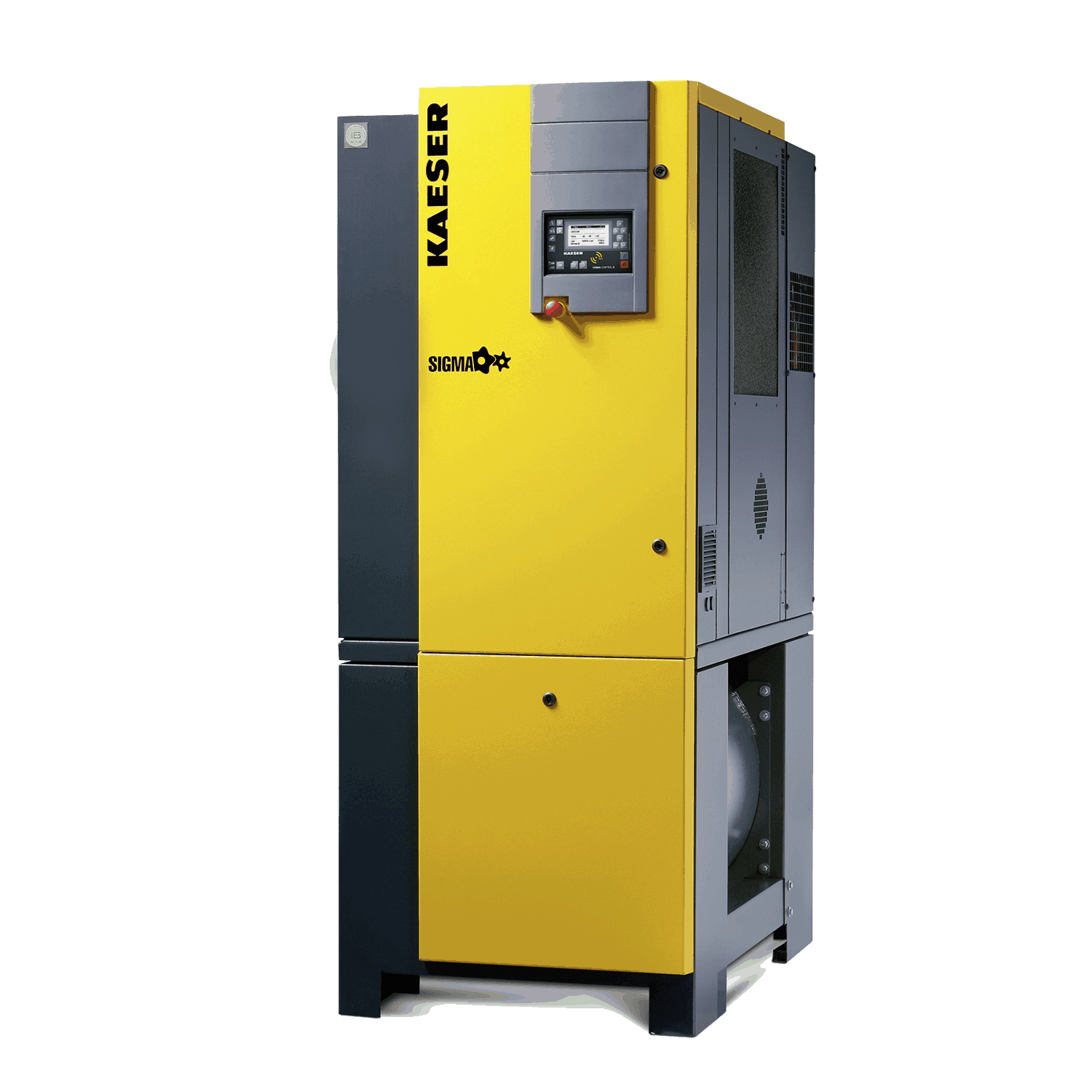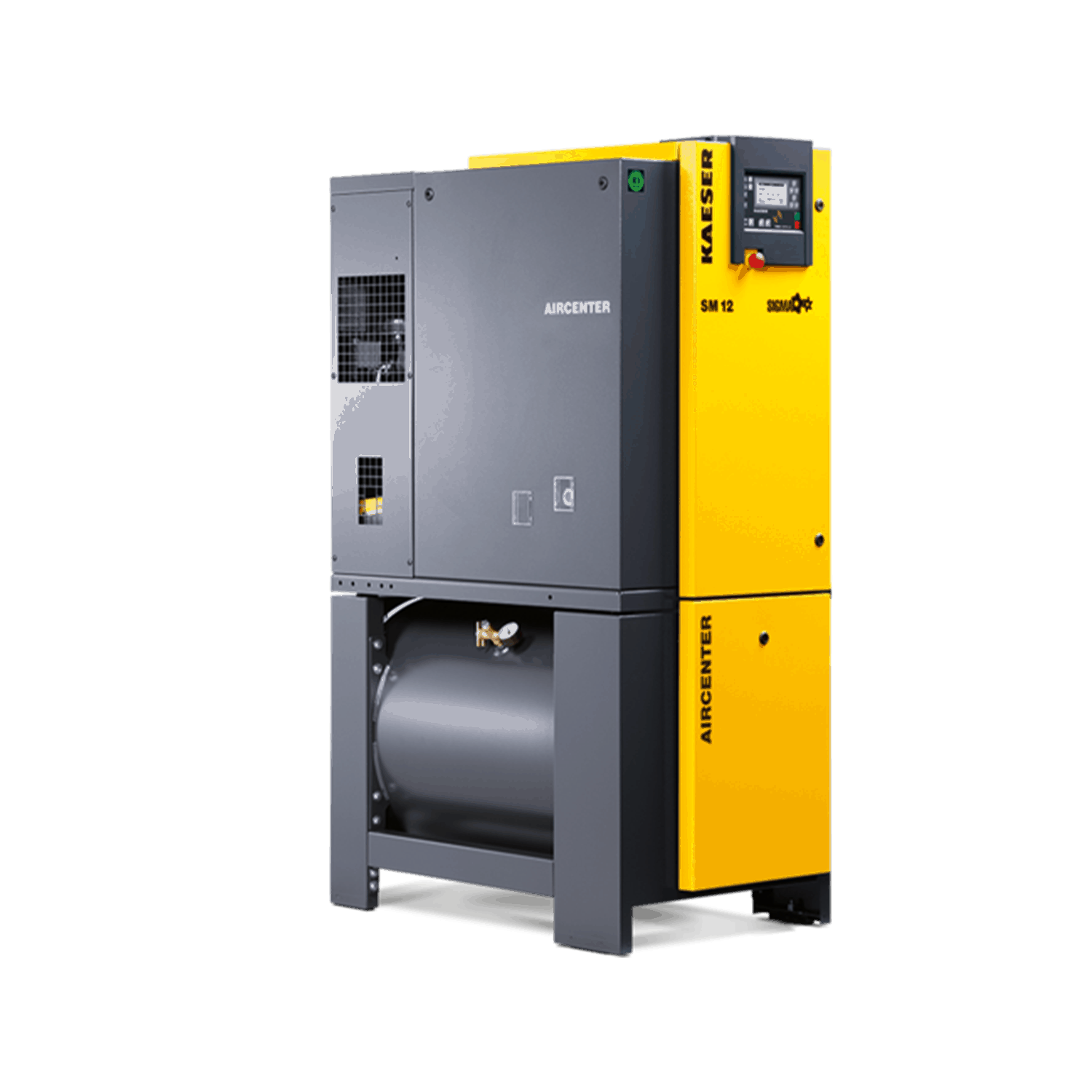 Premium compressed air stations: AIRCENTER
Kaeser's AIRCENTER stations are designed as complete premium quality solutions for compressed air delivery. Rotary screw compressors with a SIGMA profile, in combination with an attached refrigeration dryer and a compressed air container ensure the availability of compressed air for your installation.
The AIRCENTER models from the SX, SM and SK series have the following technical parameters:
Pressure: 8, 11 or 15 bar;
Flow rate: from 0.26 to 2.55 m³ / min
Premium compressed air stations require very little storage space and are suitable for small businesses.
Equipment that requires little space
Premium compressed air stations, including the compressor, the refrigeration dryer and the compressed air container, occupy a space of only one square meter.
Corrosion protection
The quality of the compressed air is ensured by the refrigeration dryer, which has the role of removing water from the system.
Quick installation
The station can be put into operation immediately after delivery, requiring connection to a power source and connection to the compressed air network.