Water, oil, dust: Kaeser offers a complete product portfolio for combating the enemies of your compressed air application – one which makes no compromises when it comes to dry and pure air – from straightforward construction site use to highly complex electronics production.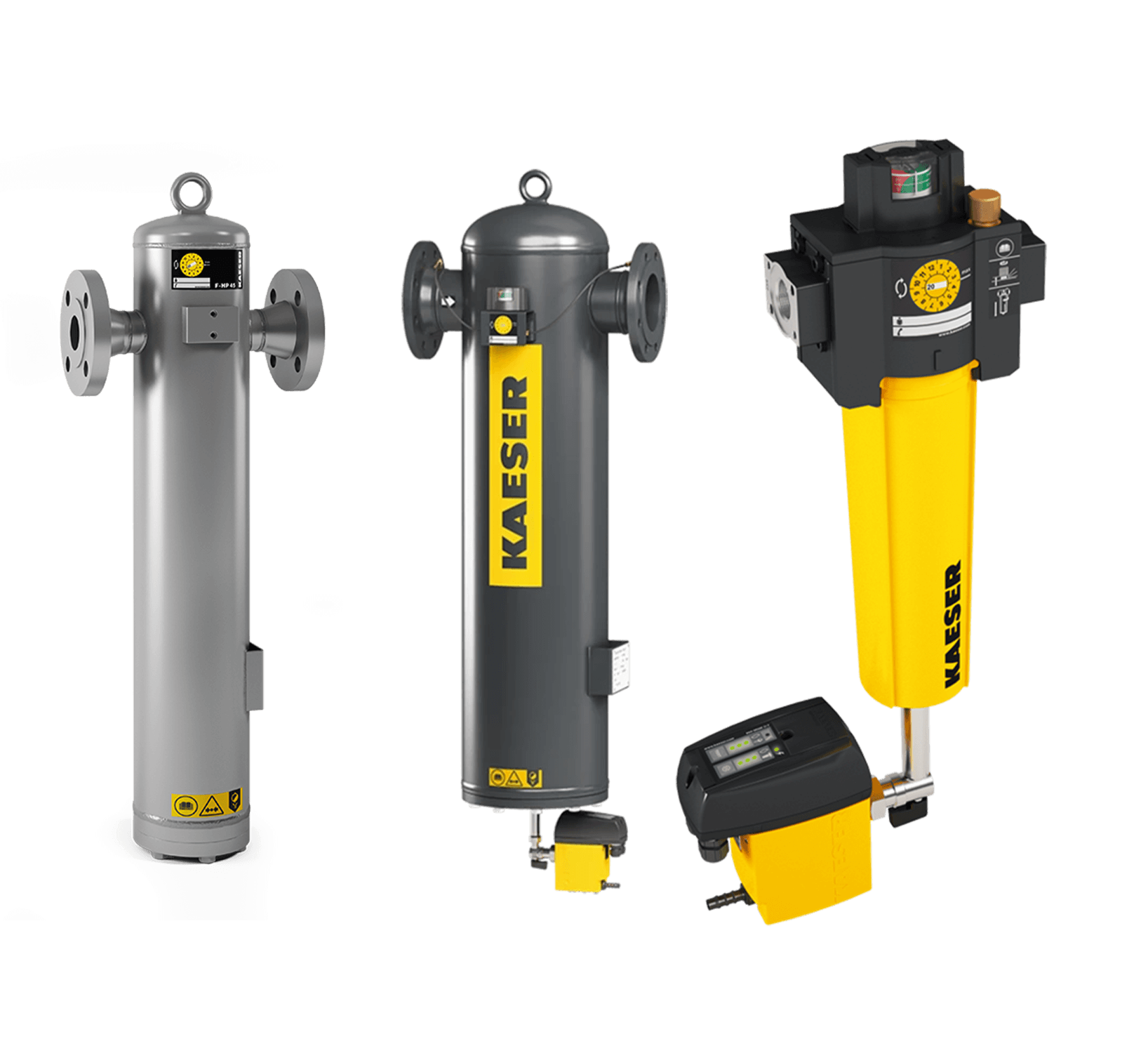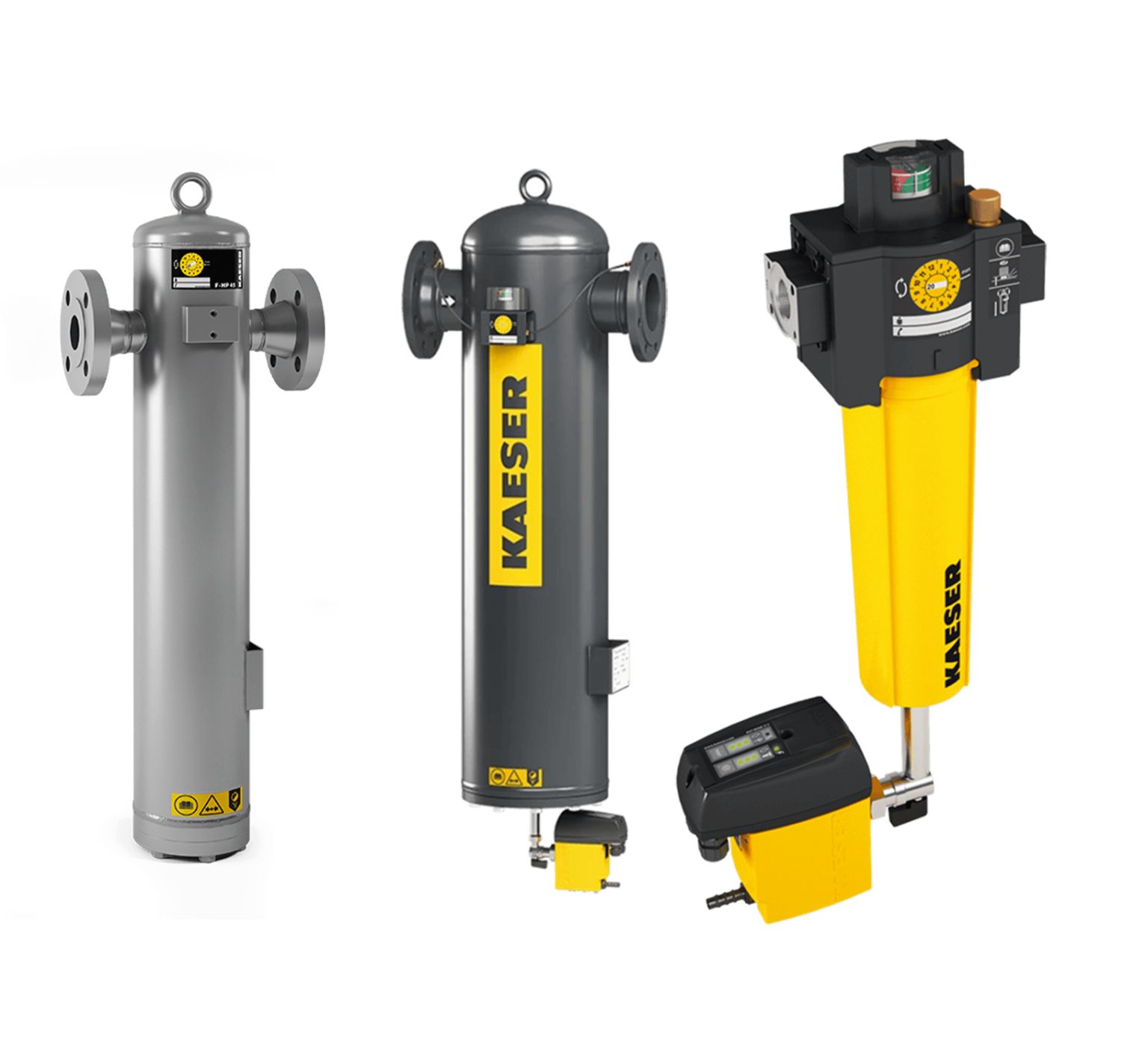 Adsorbanți Kaeser cu cărbune activ din seria ACT îndepărtează vaporii de ulei şi mirosurile din aerul comprimat. Compatibile cu standardul de uscare a aerului comprimat şi filtrare preliminară clasa 1 conform ISO 8573-1.
Purification of compressed air by removing impurities.
Remove KAESER FILTER aerosols, dust, and oil vapors with threaded connections and flange connection filters - for overpressures up to 16 bar;
High-pressure filters for Booster compressors - suitable for pressures up to 45 bar;
Filtre de aer pentru compresoare potrivite pentru înlăturarea vaporilor de ulei și a mirosurilor. prin folosirea acestor filtre se reduce conținutului de ulei rezidual according to class 1 ISO 8573-1 (0 – 0,01 mg/m³) – for pressures up to 16 and 48 bar;
Removes condensate
separately in cyclones, compressed air tanks, refrigerated dryers, and filters in the compressed air network.
ECO-DRAIN electronic condensate drain
– utilizat pentru evitarea pierderilor de aer comprimat; Buton de testare și auto-supraveghere cu sistem de alarmă (în dependență de model) – interconectare cu controler de nivel superior;
ECO-DRAIN 3x
series factory verified - for efficient maintenance and with minimal costs;
Kaeser Cyclonic Separators remove condensate from the compressed air system. High degree of separation with low pressure loss.
Energy-efficient and faultless operation of the dryers and compressed air filters;
Matching nominal sizes for compatibility with Kaeser compressors;
Easy and efficient maintenance.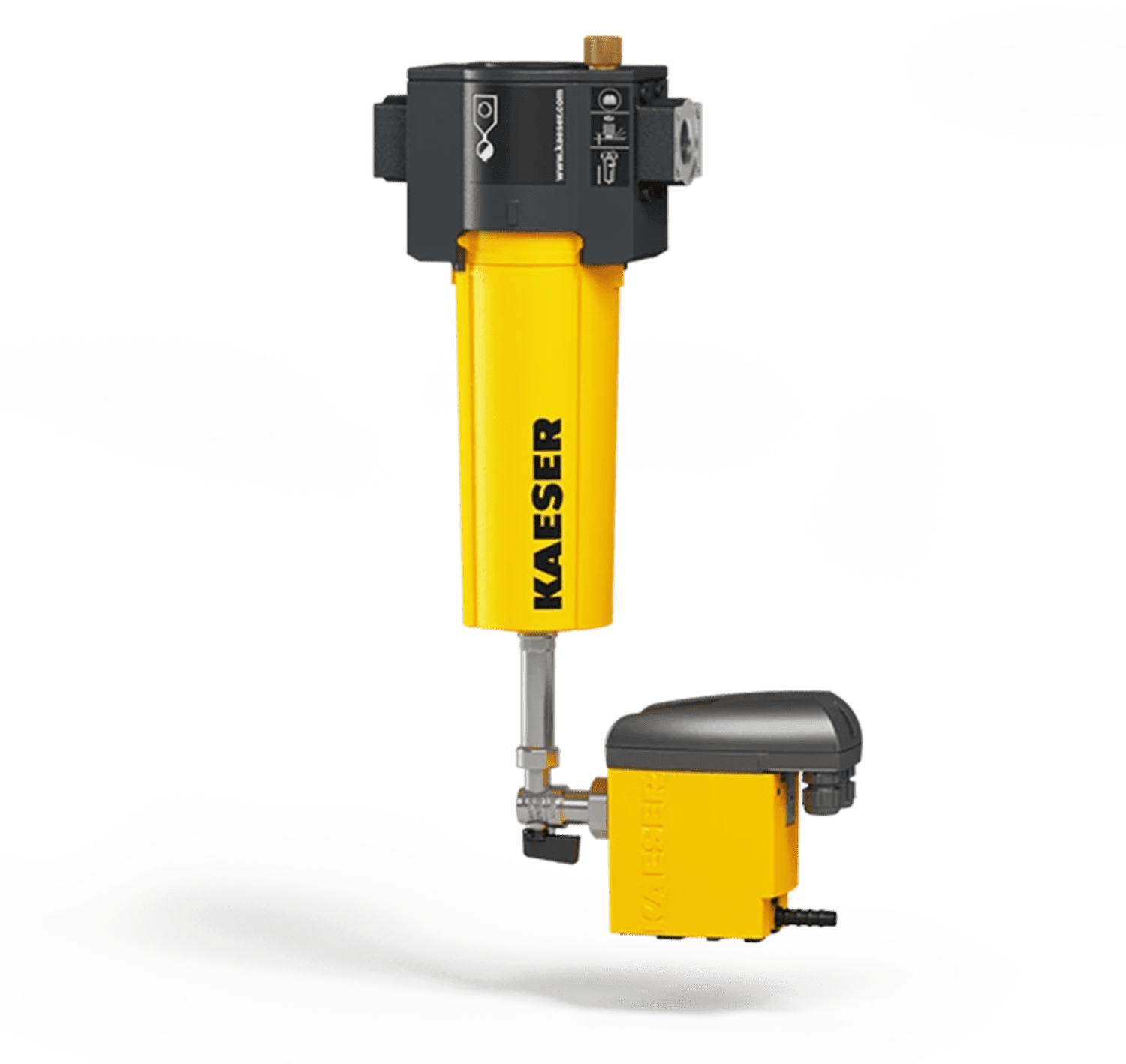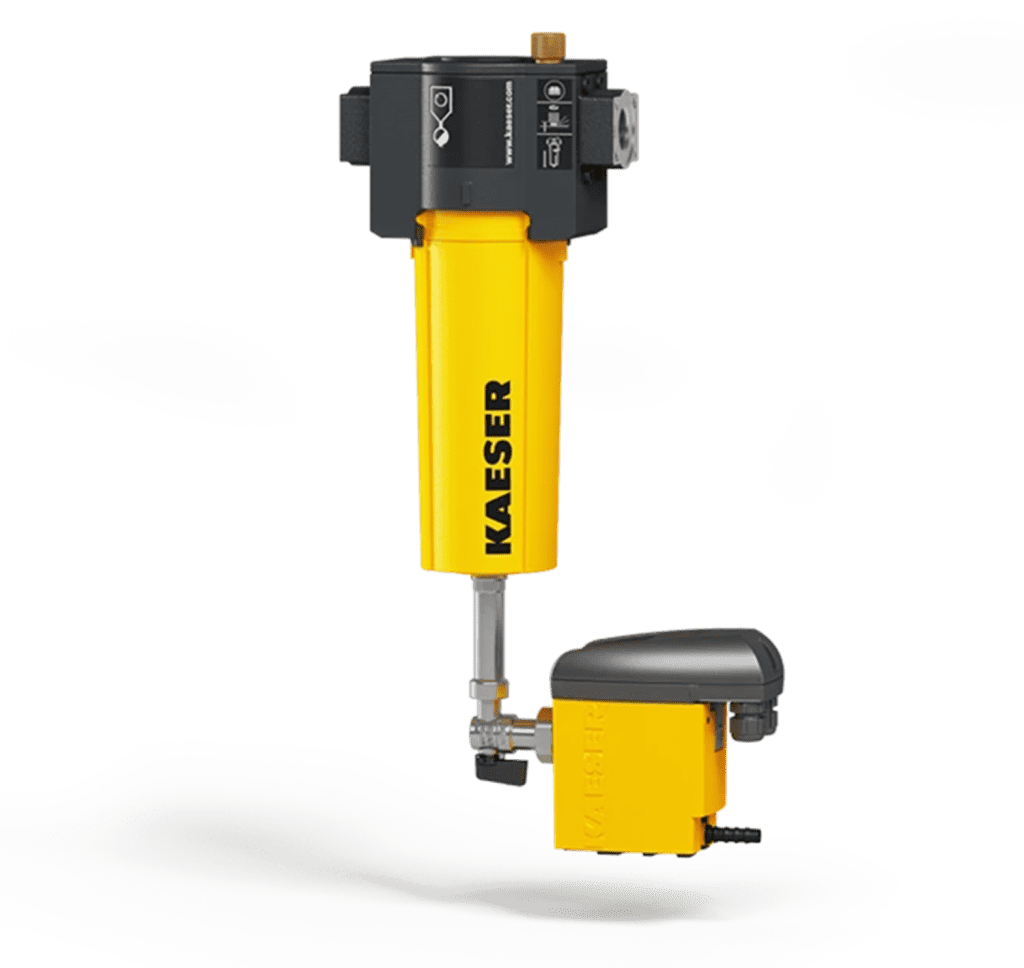 The condensate is transformed into wastewater and is diverted, directly at the place of formation, to the sewage system
AQUAMAT water-oil separator from the CF series, optimal for efficient condensation treatment of the dispersion type - without energy costs, much cheaper than outsourced neutralization;
Functioning verified by the authorities (DIBt - type approval) - for compliance with legal requirements;
Protects the environment.
Puncte de rouă sub presiune în zona negativă pentru procese industriale sensibile, în medii cu pericol de îngheț sau ca aer de proces. PDP până la −70 °C; La alegere, cu regenerare rece (seria DC) sau cu regenerare caldă (seria DW); Generează debite de aer de la 0,15 to 194,2 m³/min;
Authorized service 24/7 throughout Rep. Moldova
Maintenance and repair work is carried out exclusively by qualified specialists. We only use original Kaeser parts.
All engineers and technicians are trained in Kaeser's factories in Germany to ensure professionalism and competence at the highest level.