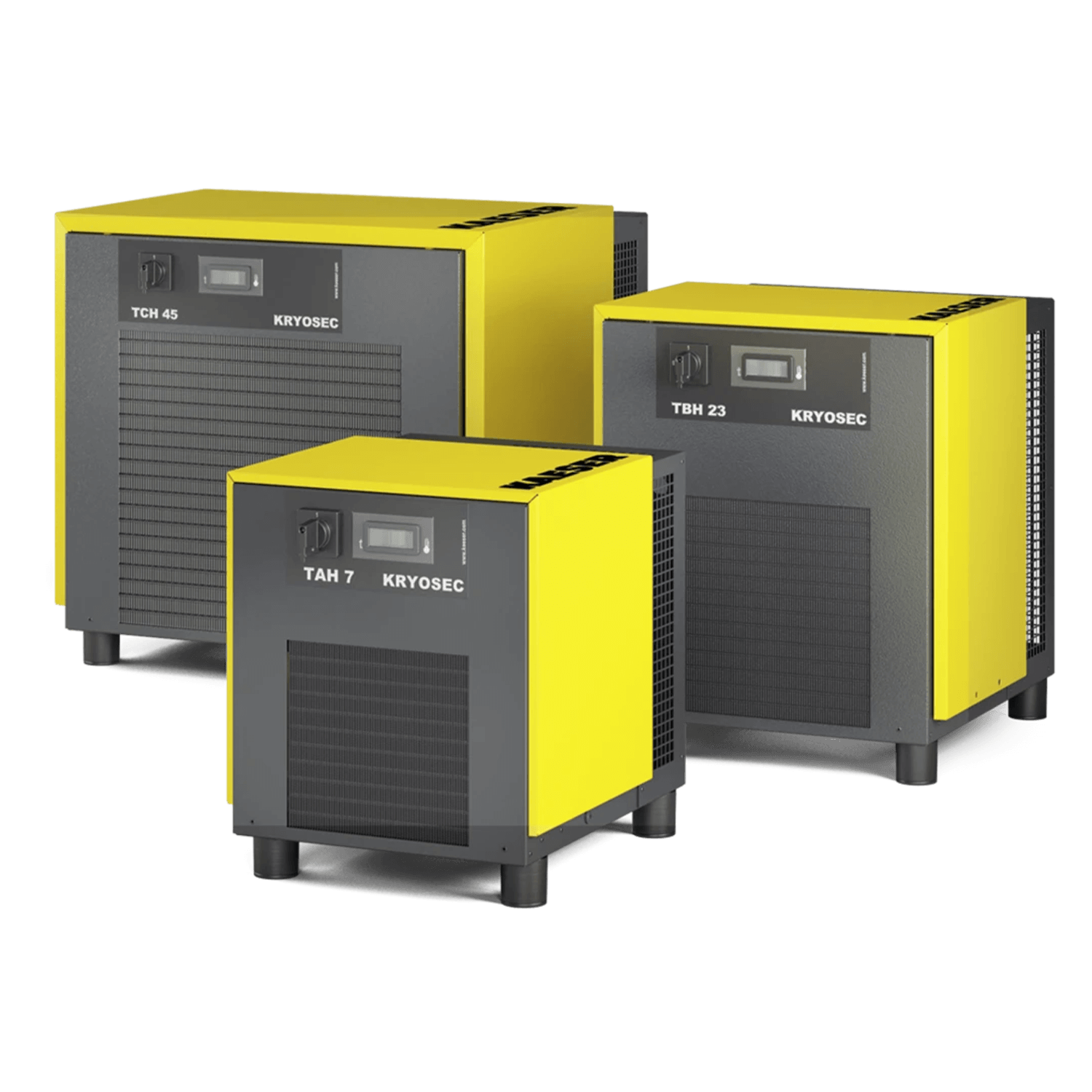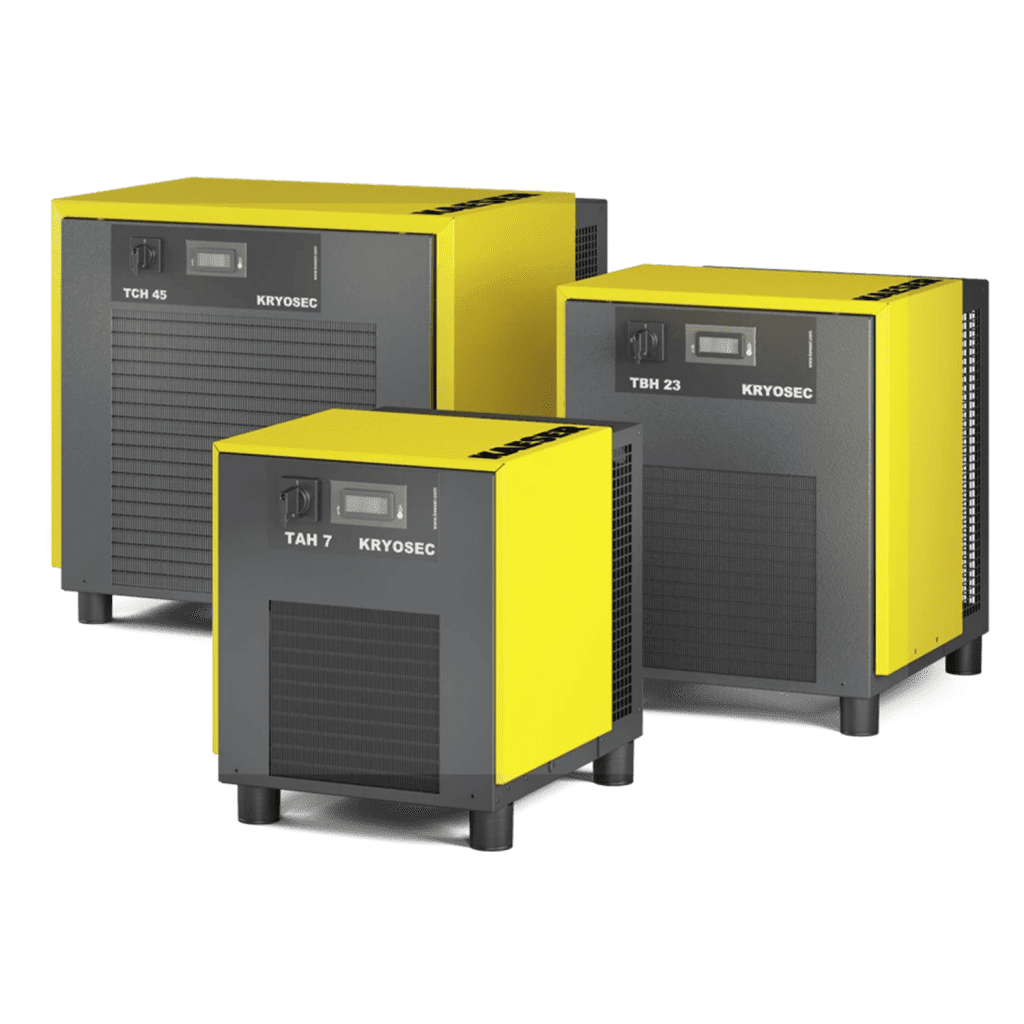 Dryers with high pressure refrigeration up to 106.1 m³ / min
Seria THP: Extrem de fiabil până la 50 bar. The Kaeser THP (*) series refrigeration dryers offer maximum reliability at high working pressures – cum ar fi în cazul producției de containere PET.
Componentele de înaltă calitate și attention to details ensure that your units will enjoy premium long-term moisture protection - even at high ambient temperatures..
Dry compressed air, reliable from 8.5 to 106.1 m³ / min;
For operating pressures up to 50 bar;
For ambient temperatures up to +43 ° C.
Our advice: Treat the condensate before draining it into the sewer system with the AQUAMAT water-oil separator in accordance with the law and at no significant costs.
Similar compressors: (
12

)