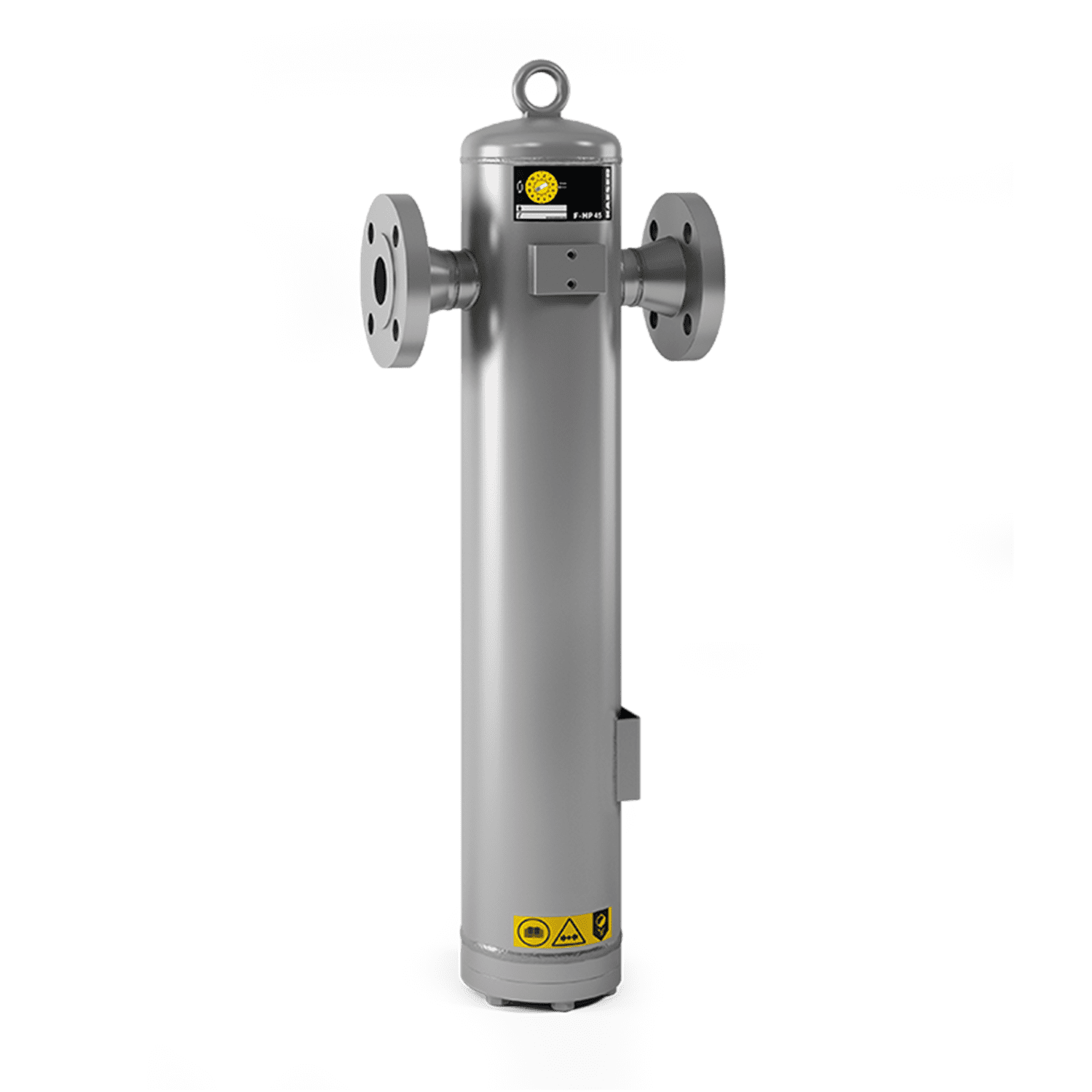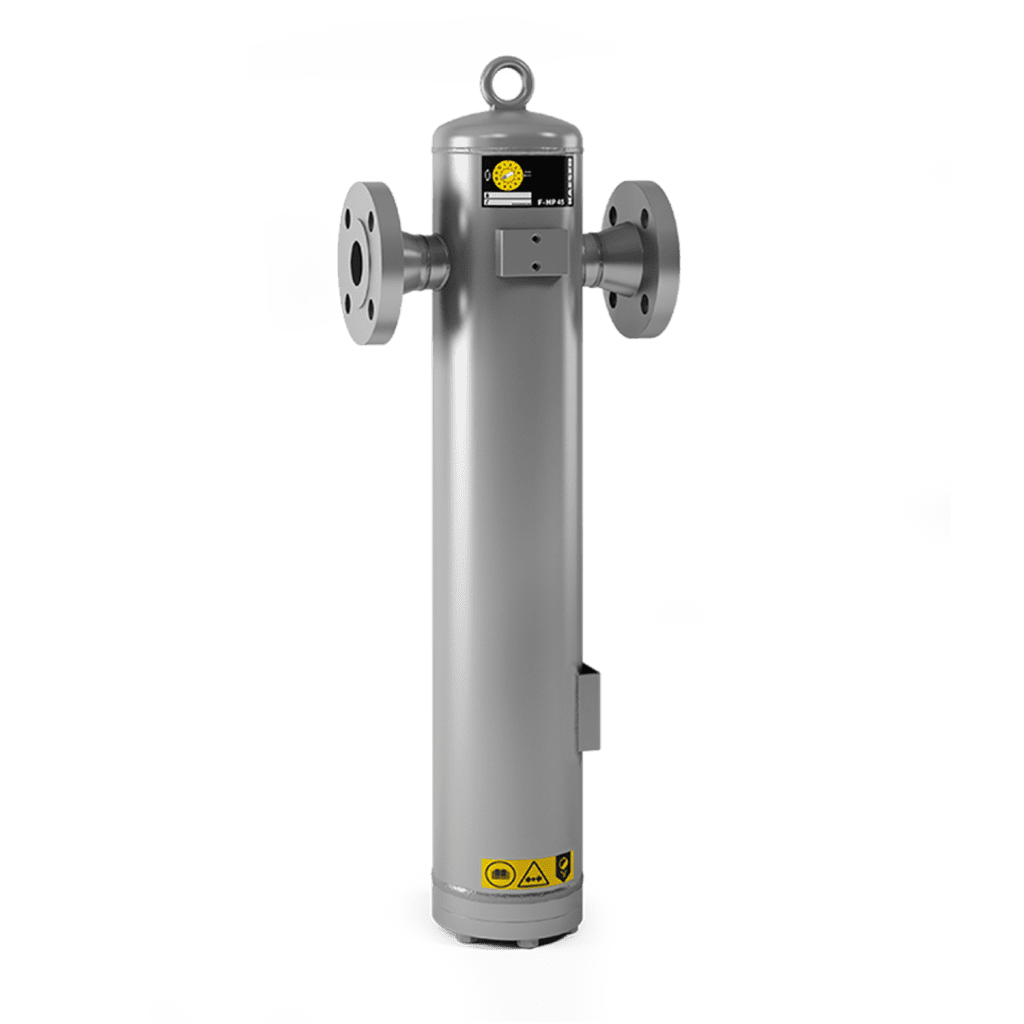 High pressure filters up to 45 bar
HP series high pressure filters eliminate oil aerosols, dust, vapors and odors at working pressures up to 45 bar, as a result it can provide compressed air in all purity classes according to ISO 8573-1.
These filters work in perfect harmony with our kaeser reciprocating compressors and Booster compressor stations, where they are used for the production of compressed air used in the production of PET bottles.
Flow rates from 1,80 – 36,7 m³/min;
Maximum operating pressure 45 bar;
Maximum operating temperature 66 °C.
Our advice: Treat the condensate before draining it into the sewer system with the AQUAMAT water-oil separator in accordance with the law and at no significant costs.
Similar compressors: (
12

)