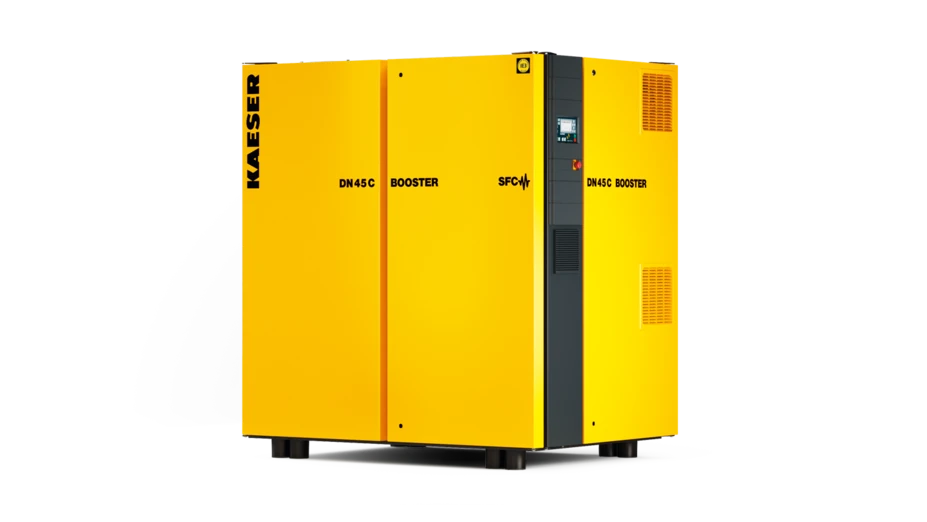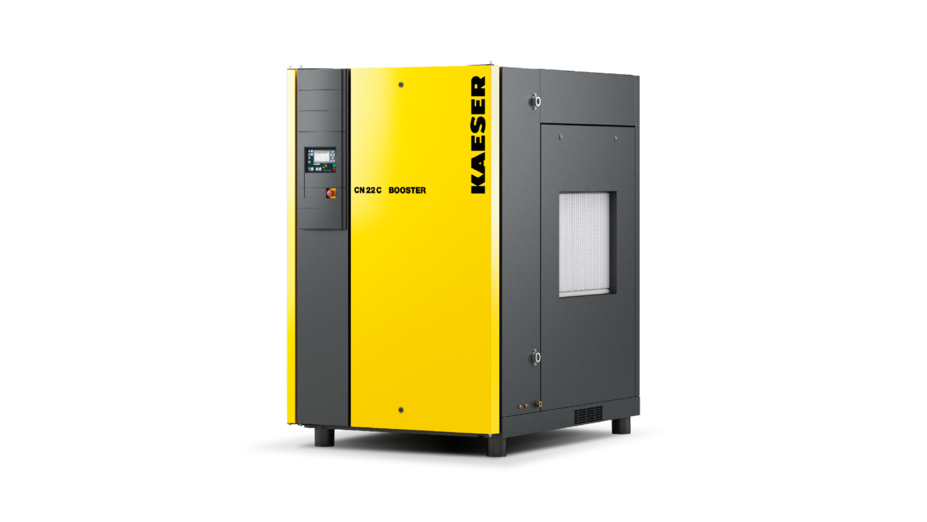 CN C and DN C series high pressure boosters
Unique worldwide – high quality compressed air for an ocupied area of just 2.35 m²
CN C and DN C series boosters fit well in smaller premises, thanks to a new design with a footprint approximately half the size of the former model. A component layout that optimises cooling air flow and provides easy access for maintenance improves the product's overall utility even further.
Performance parameters:
22 – 45 kW;
Initial pressure up to 13 bar – presiune finală până la 45 bar;
Air flow: 2,9 – 19,60 m³/min
Optional features:
The system is available in air or water cooled versions. Nitrogen recovery versions or a closed version without external air (version N2), are also available.
Applications:
Production of PET bottles, nitrogen production, high pressure for test stations (eg brakes, coolers, etc.), test stations for pressure checks, burst pressure tests and pulse tests. High-quality premium-efficiency motors offer an exceptionaly high performance with low power consumption. Their low operating temperature is definitely an important advantage.
Compact
This unique and compact machine is designed to provide maximum power while occupying a relatively small space. Even so, there are no compromises on performance, reliability or energy efficiency.
Minimal installation costs:
Each compressor in the DN C series is delivered ready for connection to the compressed air system. The system can be configured for a large number of applications, including self-monitoring applications.
Save money on reduced maintenance costs
Thanks to the new design with front access, maintenance is simpler and faster.