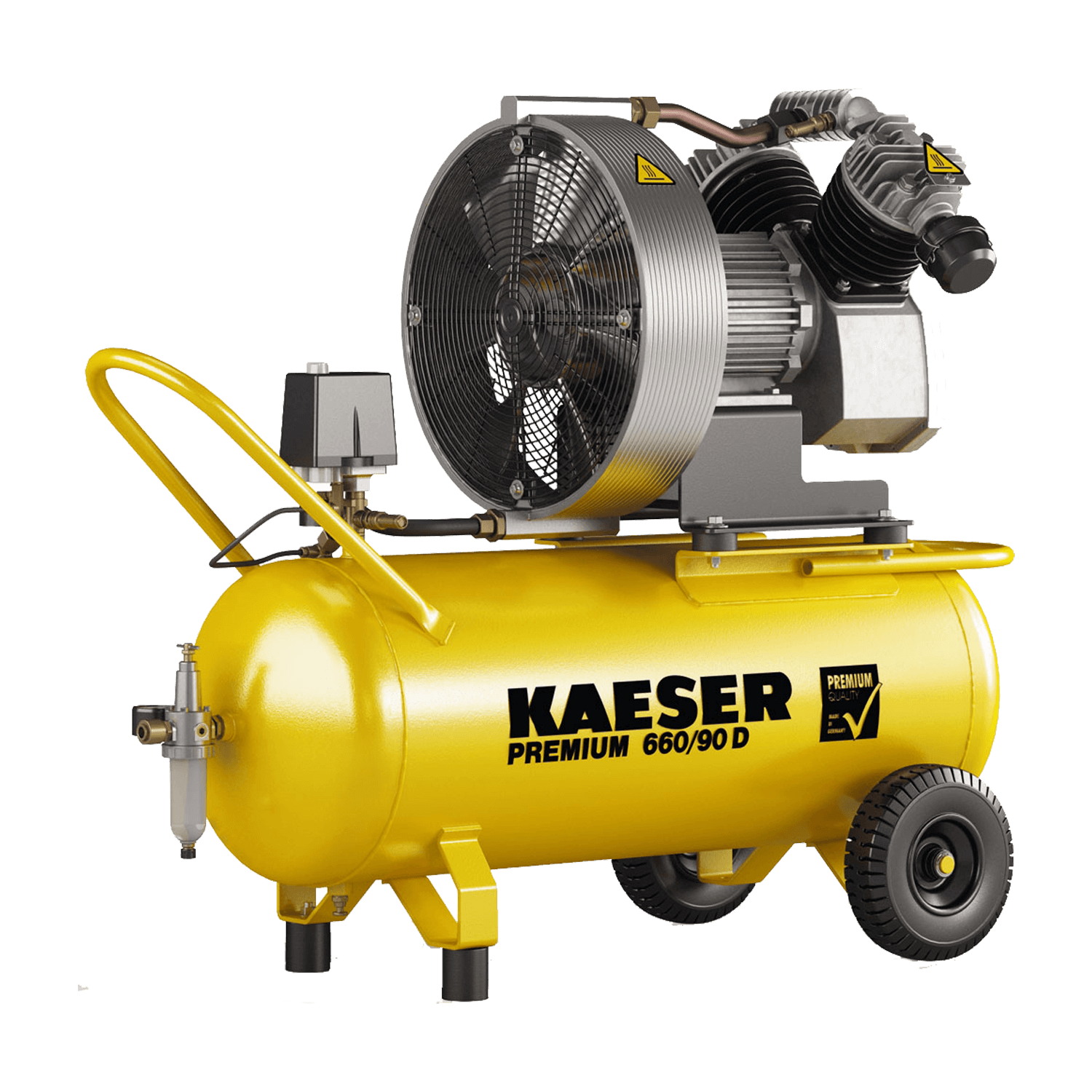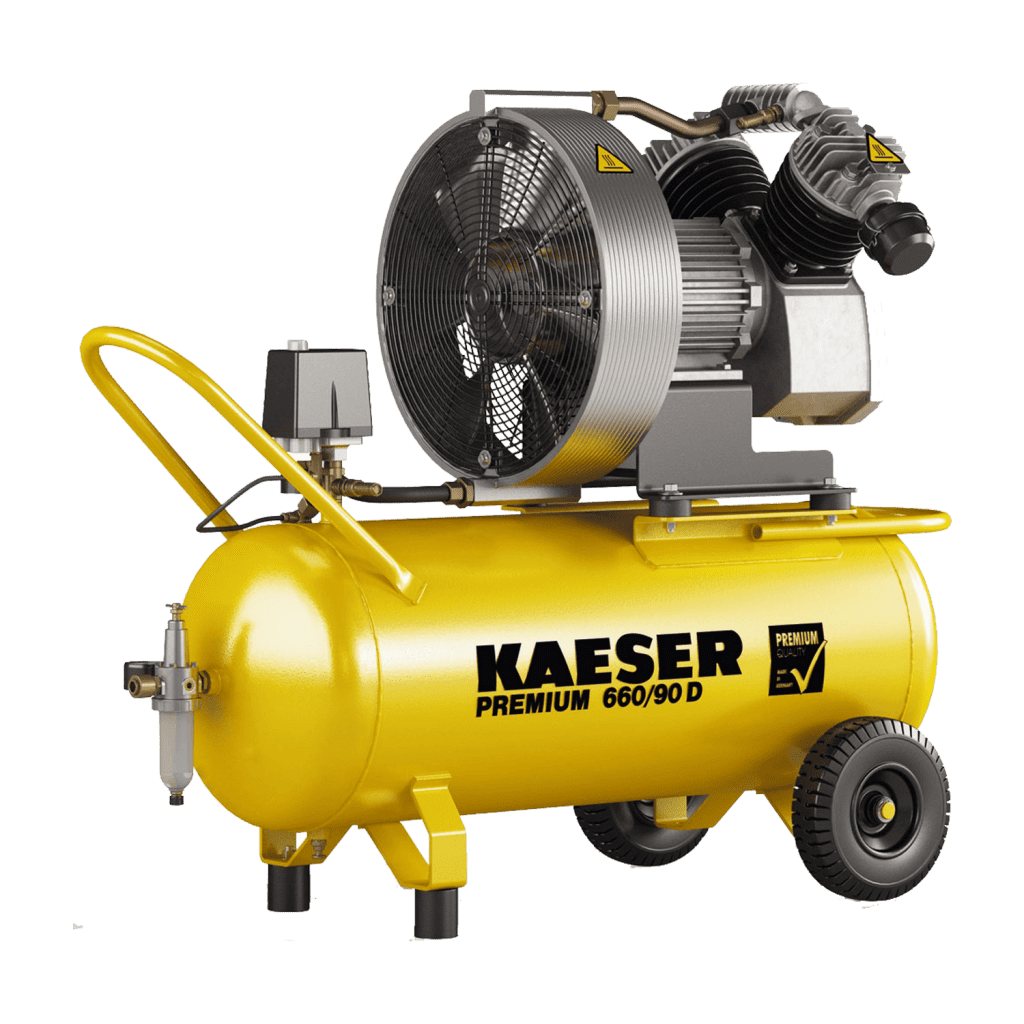 PREMIUM series workshop compressors
Small, powerful, uncompromising compressors
Kaeser PREMIUM small scale production compressors are designed for daily use for a long time - both in the workshop and on site. For each application, Kaeser has designed a dedicated model.
They have the following performance parameters:
Pressure: 10/20/25 de bar;
Displacement: 130 – 660 l/min.
You can choose from the following options:
Rhe robust model for continuous use on site: PREMIUM CAR;
The compact model for the sectors associated with the construction industry: PREMIUM COMPACT;
The flexible model for the workshop: PREMIUM COMPACT
Our goal is to build reliable compressed air delivery equipment that works with minimal energy consumption over a long period of time. We always create new innovations, we use quality materials, we pay attention to details, and this is just the beginning.