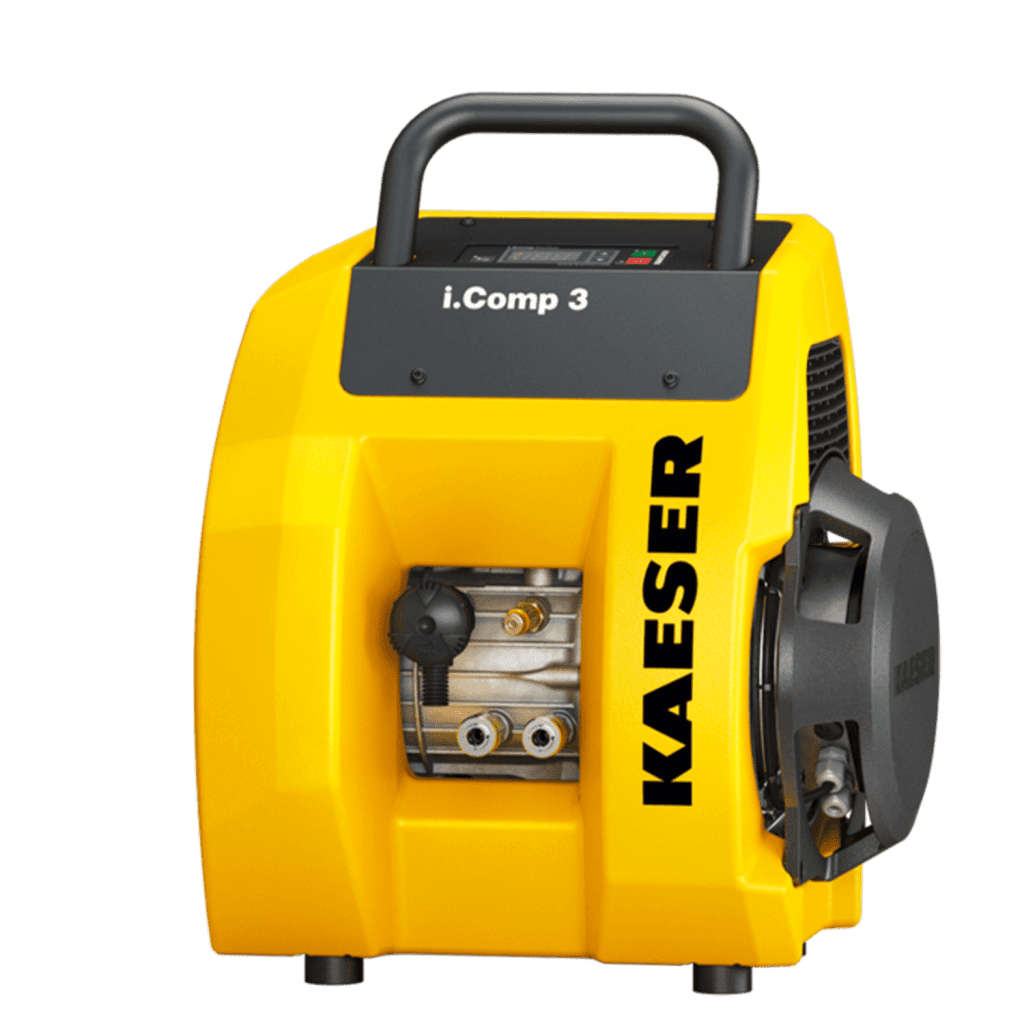 I.COMP 3 - PREMIUM series workshop compressors
Designed for the small industry
Regardless of which project you are running that requires a constant and stable flow of compressed air, the i.Comp 3 model can be a reliable partner. i.Comp 3 is designed to deliver compressed air in both safe and flexible conditions at any time.
This multi-functional compressor can be easily transported anywhere due to its small weight and compact design, thus being very versatile in different use scenarios.
Cu i.Comp 3 obțineți următoarele performanțe:
Constant pressure up to 11 bar;
Flow rate up to 160 l/min.
Kaeser specialists are available to provide advice on designing compressed air systems, to make the best decisions, depending on the required volume of compressed air and working conditions.
No compressed air container
Due to the motor with adjustable rotation speed, the compressed air container is eliminated.
Oil-free compressed air
Due to the oil-free compression system, the need for oil level control is eliminated.
Constant pressure
Even at a length of 150 meters of the power cord, the compressor has the capacity to constantly deliver a pressure of up to 11 bar.