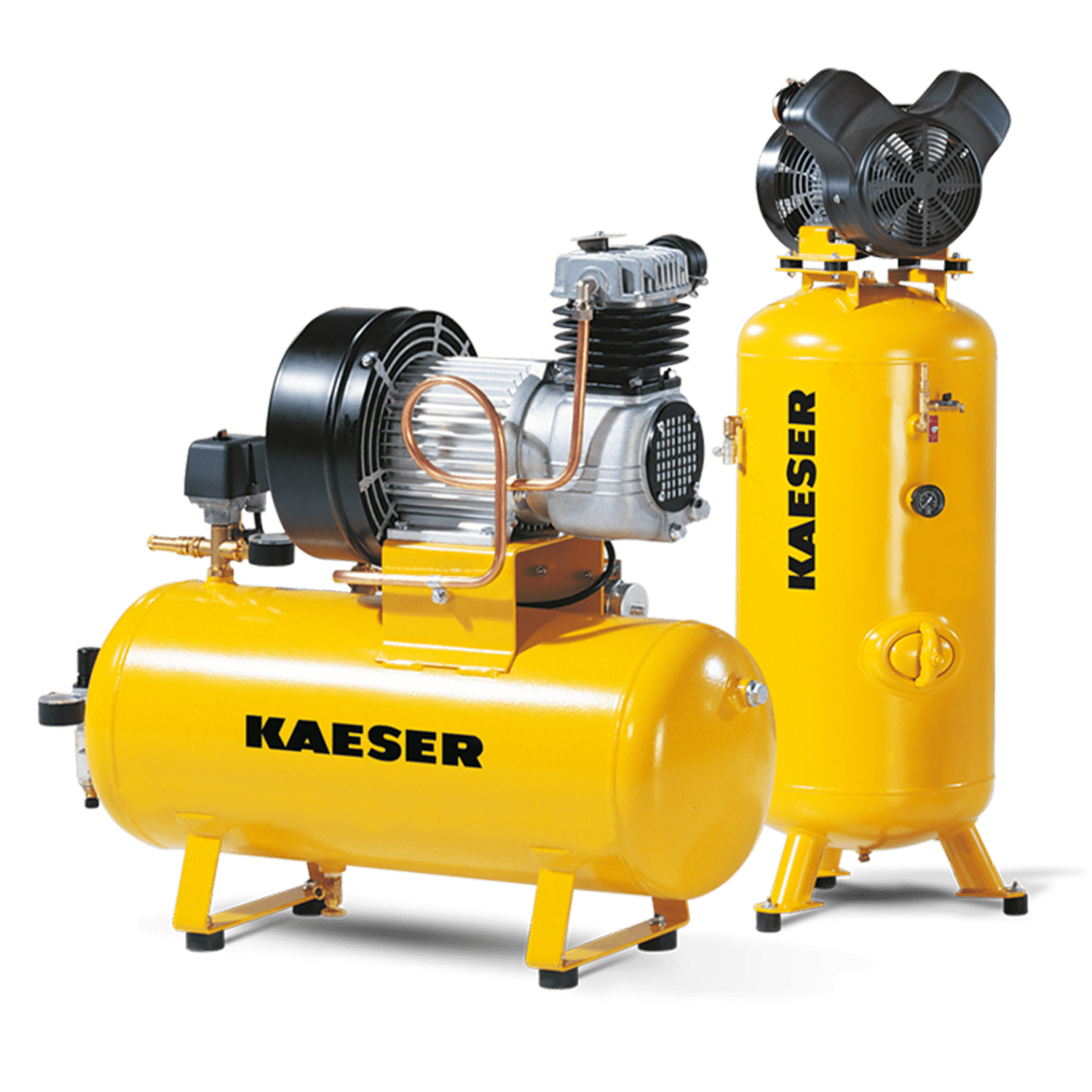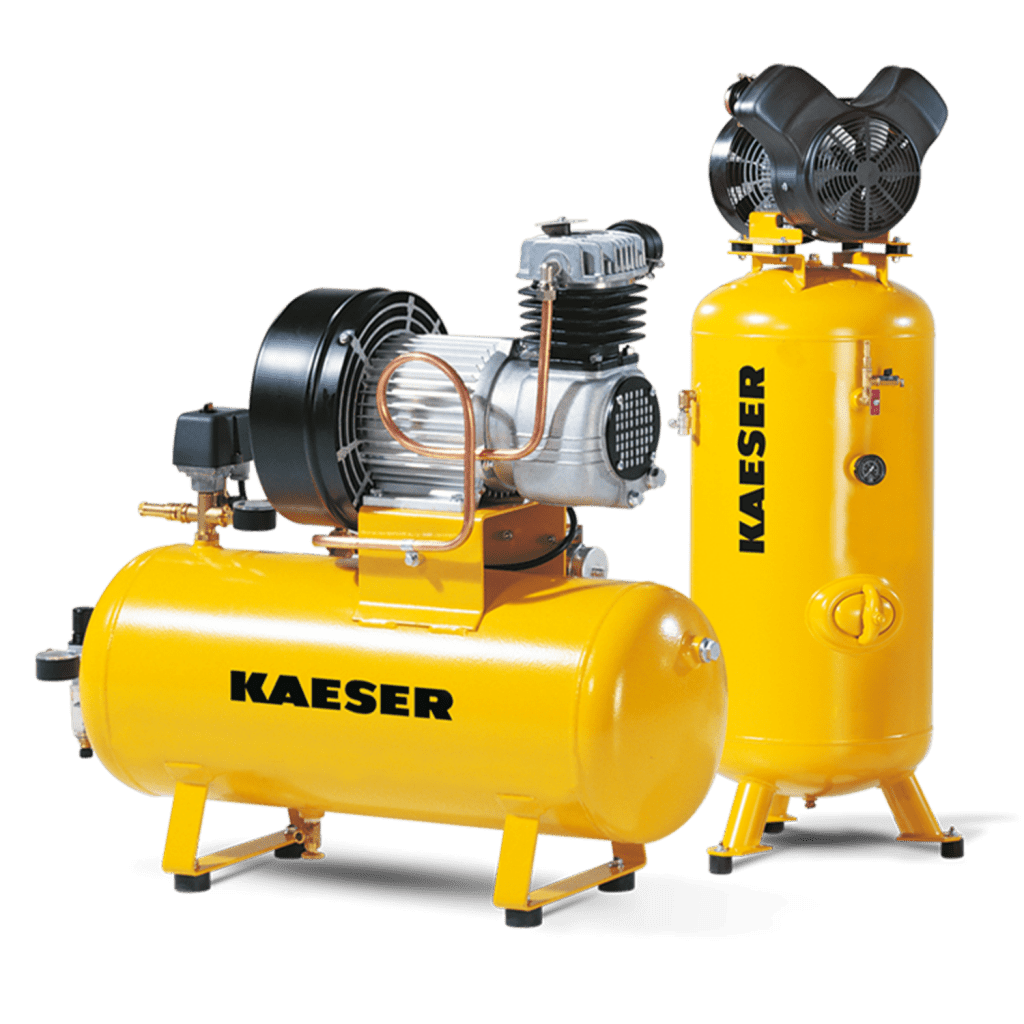 Industrial quality dry-running reciprocating compressors: KCTD and KCT series
High quality compressed air for industrial applications
The dry-running reciprocating compressors of the KCTD and KCT series are designed and constructed for demanding industrial applications. Kaeser offers a broad spectrum of products to companies with high compressed air quality standards; we draw on this extensive range to create customised compressed air stations to meet our customers' individual requirements.
We offer three construction versions:
Compact individual units consisting of a compressor and an air receiver (vertical or horizontal orientation);
For safety and reliability: Dual units comprising two compressors and one air receiver;
For integration into individual or existing systems: Base-mounted integrated units.
Toate versiunile sunt echipate cu o transmisie directă eficientă energetic și oferă următorii parametri de performanță:
Pressure: 7/10 bar;
Air flow: 59 - 920 l / min.
Throughout our manufacturing process, we focus on providing products that offer exceptional reliability, low maintenance requirements, long service life and flexibility of use - which makes the products cost-effective and customers satisfied.
Simple and efficient maintenance
Our dry compression compressors have minimal maintenance requirements. No oil changes are required, and the direct drive itself is completely maintenance-free.
Long service life due to low speeds
Due to operation at only 1500 rpm, our compressors ensure low energy consumption and a long service life.
Performanță maximă de la prima funcționare
You have maximum performance from the first hour of operation - and this aspect is maintained throughout its service life.