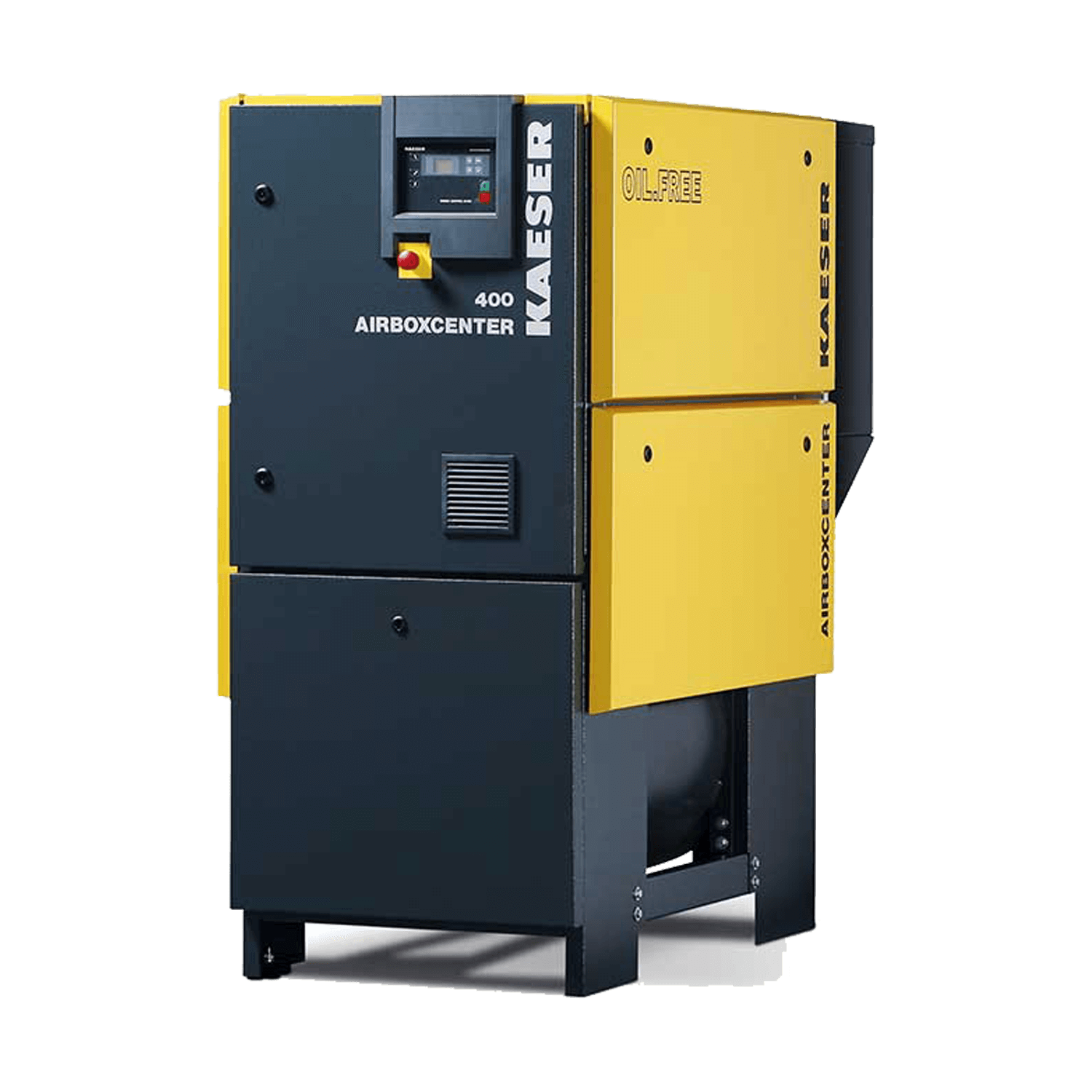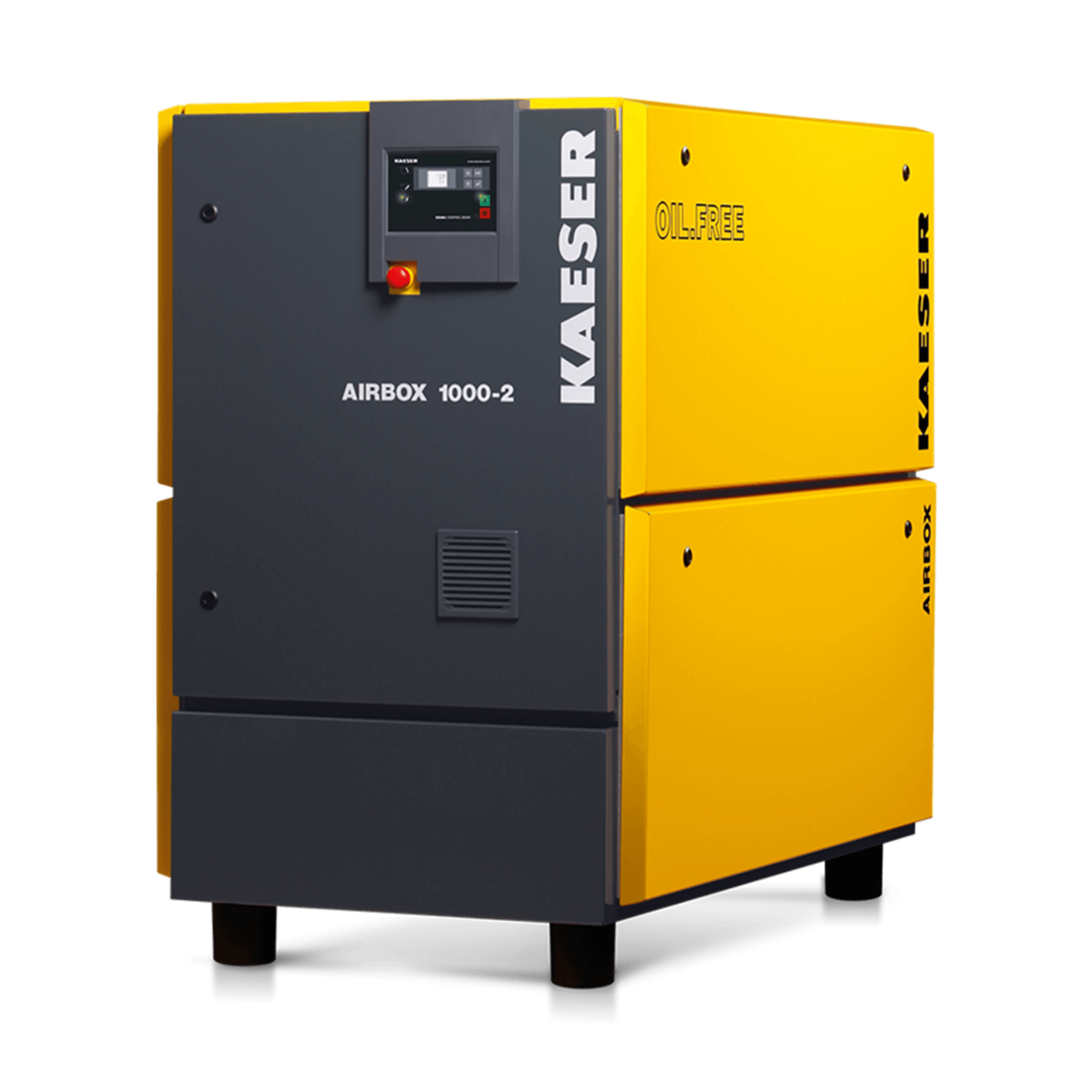 Compact oil-free reciprocating compressor systems: AIRBOX and AIRBOX CENTER
Ready for connection, silent operation and remarkably durable
The AIRBOX și AIRBOX CENTER compact units with optional air receiver, dryer and filters are ready for immediate connection and operation.The integrated reciprocating compressor produces oil-free compressed air and is controlled by SIGMA CONTROL BASIC or the electronic controller SIGMA CONTROL 2.
The technical parameters for the AIRBOX and AIRBOX CENTER units are the following:
Pressure: 7 / 10 / 12,5 bari;
Air flow: 0,25 – 0,90 m³/min;
Engine power: 2,2 – 7,5 kW.
The compact AIRBOX and AIRBOX CENTER oil-free reciprocating compressors units are perfect for applications that require pure compressed air, such as in laboratories, the pharmaceutical industry, and the beverage and food industries.
Premium quality IE3 engines ensure a remarkable performance and efficiency. They reduce energy losses by an average of 45% compared to conventional engines.