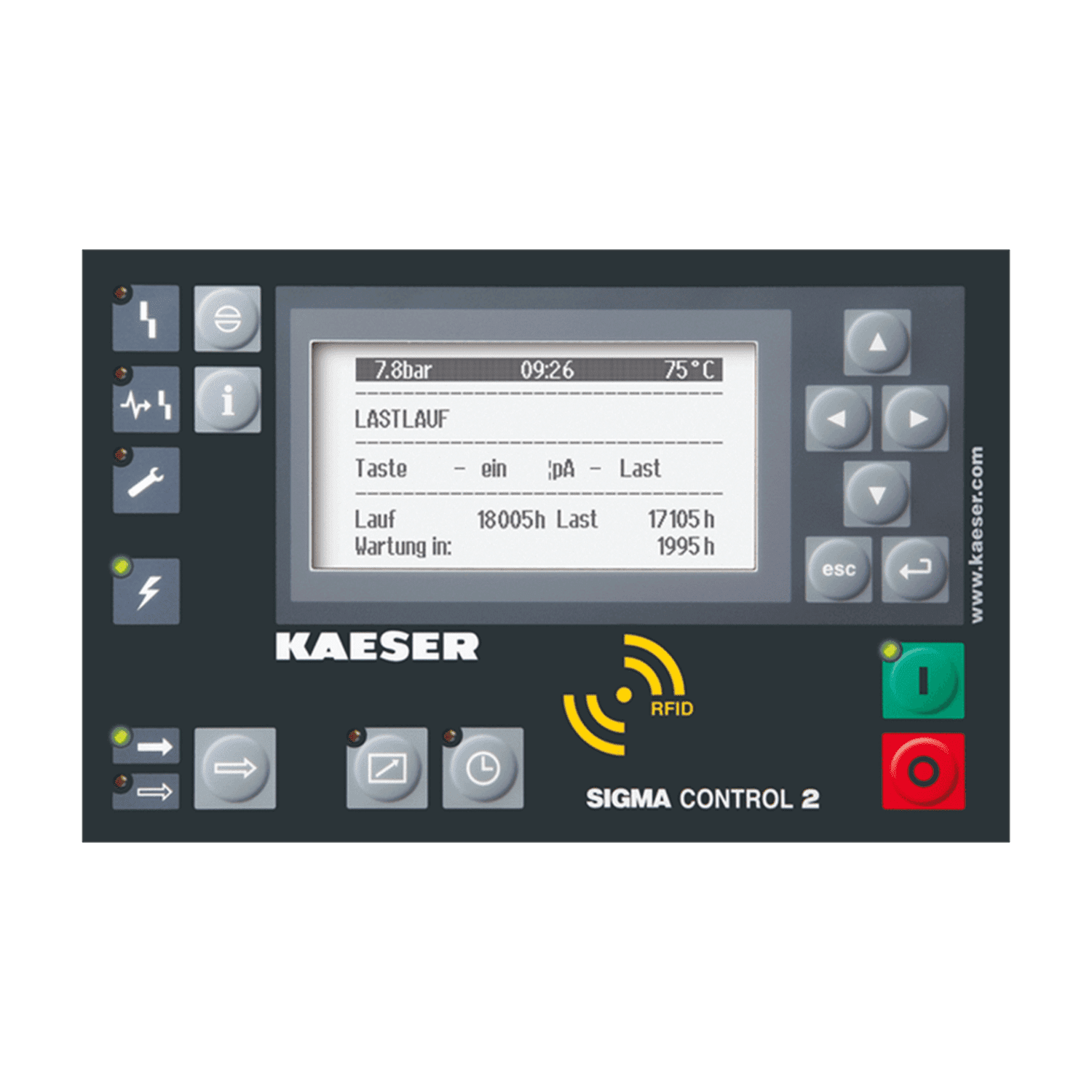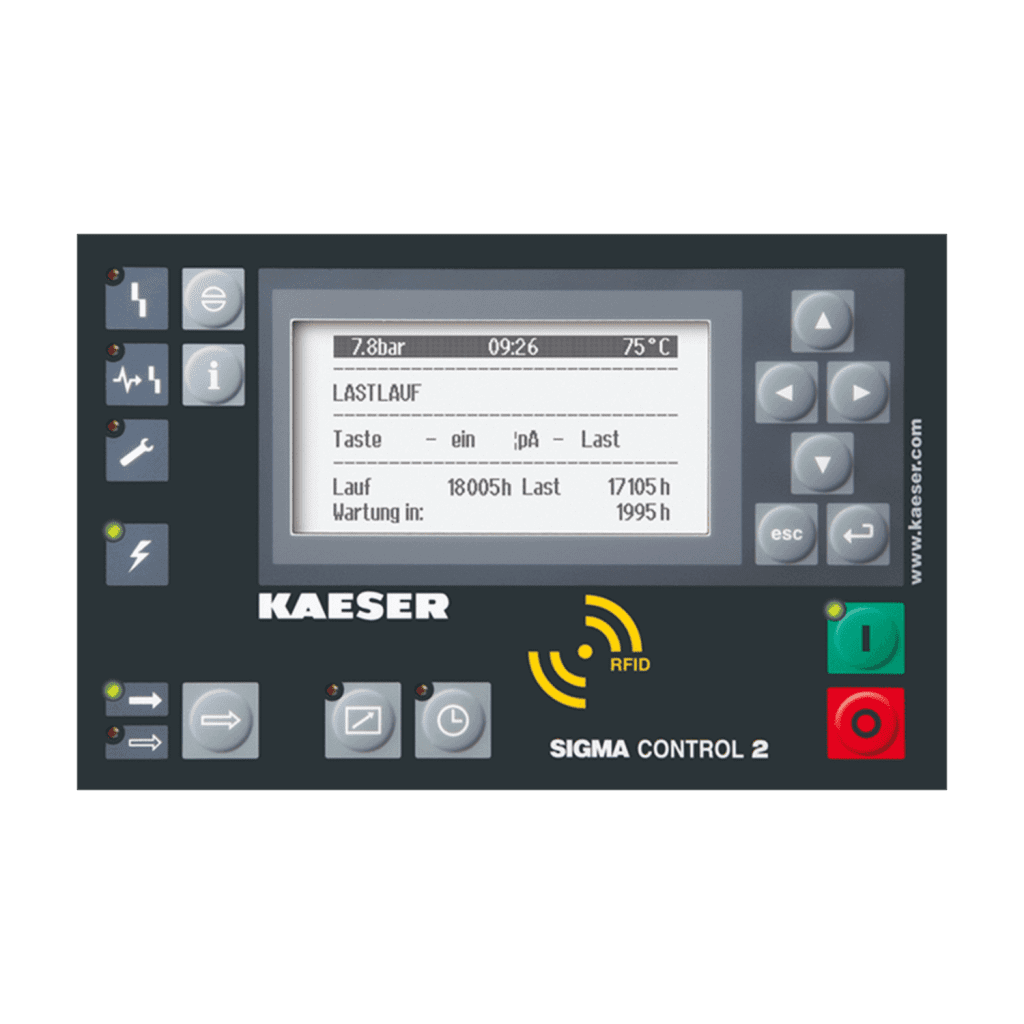 Compressor controller: Sigma Control 2
Unitatea SIGMA CONTROL 2 coordonează generarea și consumul de aer comprimatWith the help of intelligent control, this advanced system prevents the inefficient use of energy, especially in partial load operation.
Kaeser offers various compressor controllers suitable according to your requirements.
Error detection assistance
Computerul industrial salvează ultimele 200 de evenimente operaționale, ajutându-vă pe dumneavoastră și departamentul de service al Kaeser să găsiți și să reparați rapid defectele. În plus, serverul web încorporat vă permite să afișați date operaționale, de întreținere și mesaje de eroare de pe orice PC.
Quick update to new software versions
Actualizările de software și parametrii de operare pot fi încărcați rapid și transferați prin intermediul unui card de memorie SD. Acest lucru reduce la minimum costurile de service și permite utilizarea cardului SD pentru stocarea (pe termen lung) a datelor operaționale cheie.
Ready for international use
SIGMA CONTROL 2 vorbește în 30 de limbi. Structura clară a meniului facilitează operarea.