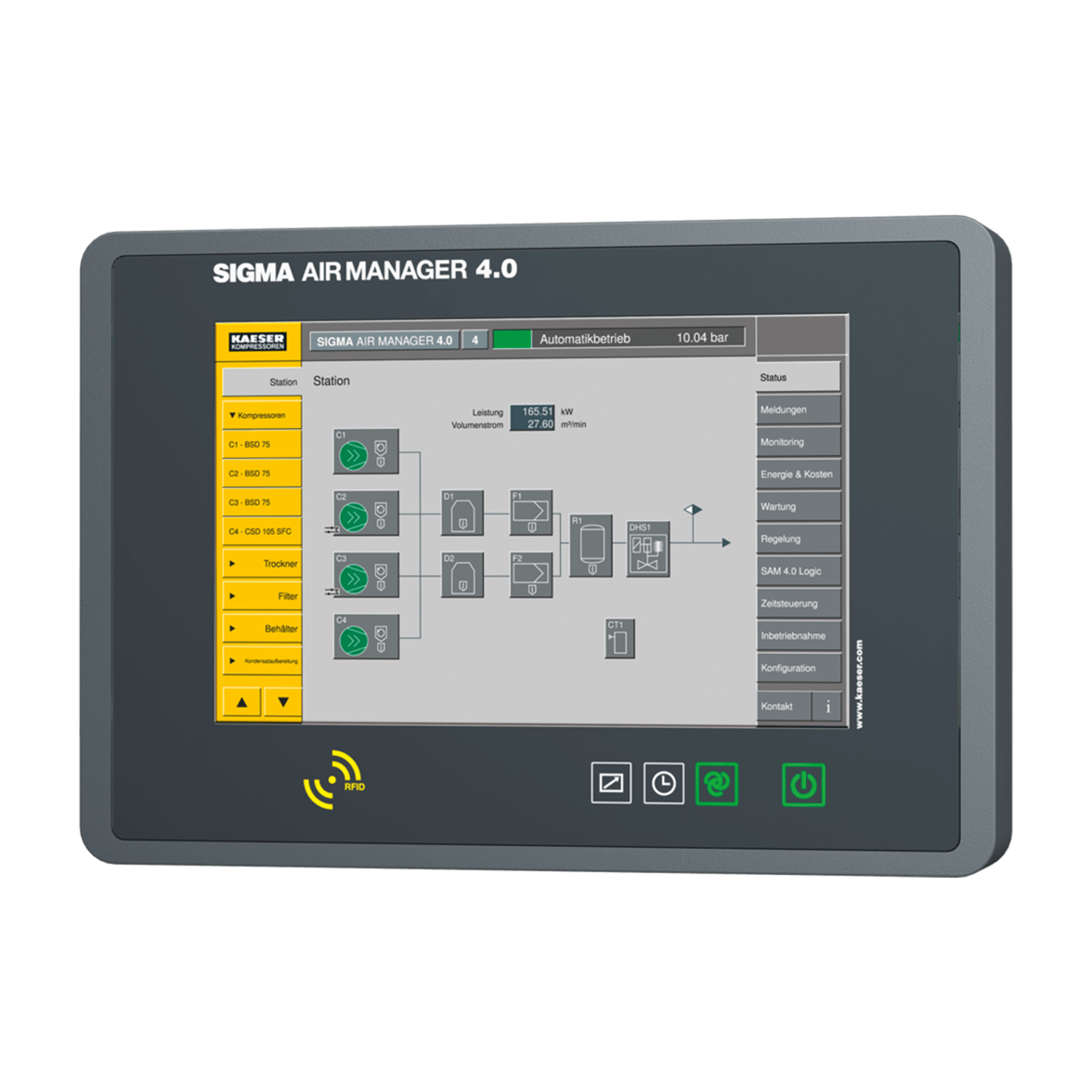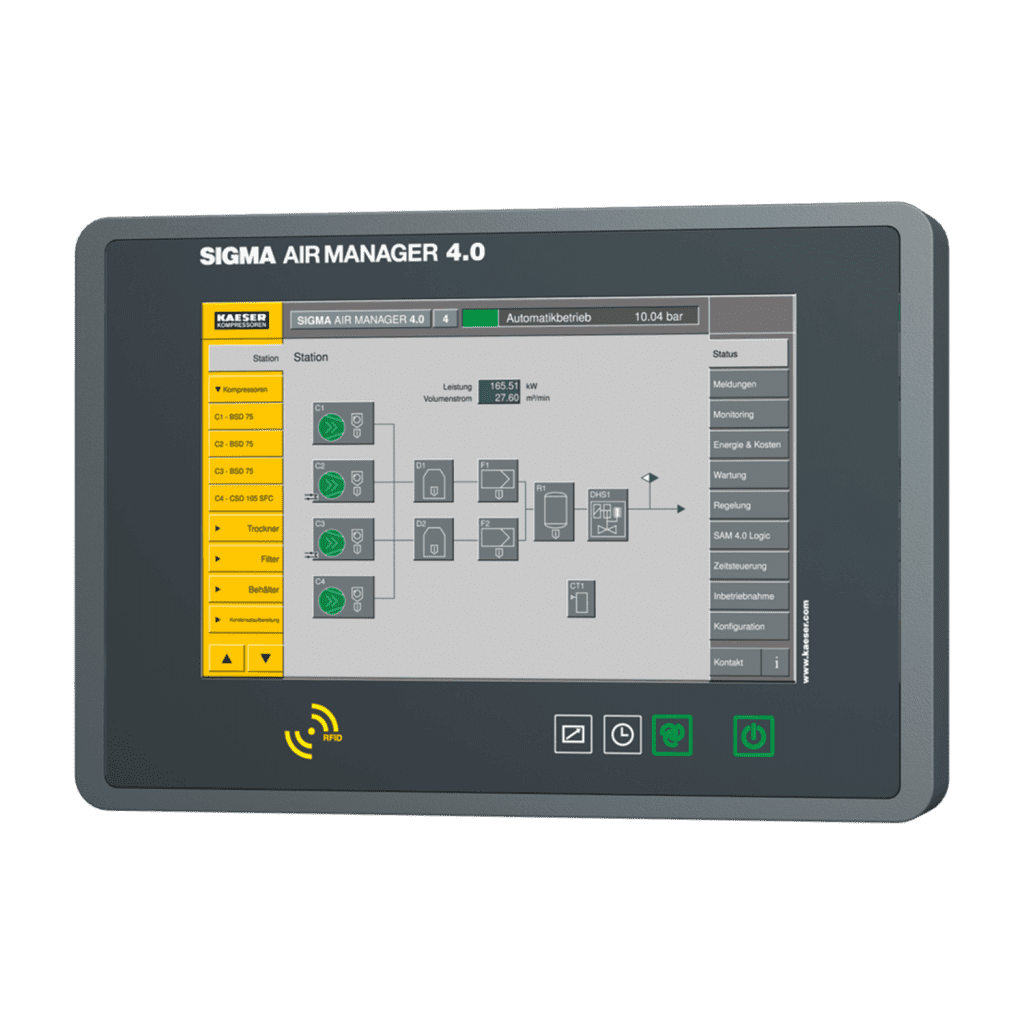 Master controller for Kaeser compressors: SIGMA AIR MANAGER 4.0
SIGMA AIR MANAGER 4.0, the new generation of compressed air management systems, that goes beyond machines.
It uses advanced 3-D adaptive control to facilitate the generation and treatment of compressed air in an intelligent, reliable and efficient way.
The Advanced 3-D Control analyzes all operating data continuously, simulates alternate actions and calculates the perfect of compressors. The result: energy efficiency at the highest level;
Maintain an overview at all times thanks to easy operation, visualization and analysis of operating data. With secure network technology - the connection can be made from any computer.
Predictive maintenance using data from the control system prevents unplanned downtime.
If at any time it is necessary to modify existing compressed air stations: SIGMA AIR MANAGER 4.0 is designed to be adaptable simultaneously with the new systems. A simple software upgrade allows the main controller to be expanded without the need for additional investment in new hardware.
Our approach guarantees high long-term yields: durable components, easy operation, efficiency and performance: all these characterize with great fidelity the machines delivered by Kaeser.
Intelligence
SIGMA AIR MANAGER 4.0 not only records switching losses, but also takes into account all the factors that affect your compressed air station. It then uses the information collected to calculate optimal performance values and monitors all connected components accordingly.
Safety
SIGMA AIR MANAGER 4.0 și rețeaua KAESER SIGMA Ethernet formează o infrastructură dinamică viitoare, care îndeplinește toate cerințele pentru un sistem de control industrial foarte sigur.
Efficiency
Permanent fine-tuning in the direction of optimal energy (energy management according to ISO 50001) and the possibility of predictive maintenance, oriented according to demand ensure the lowest possible life cycle costs.