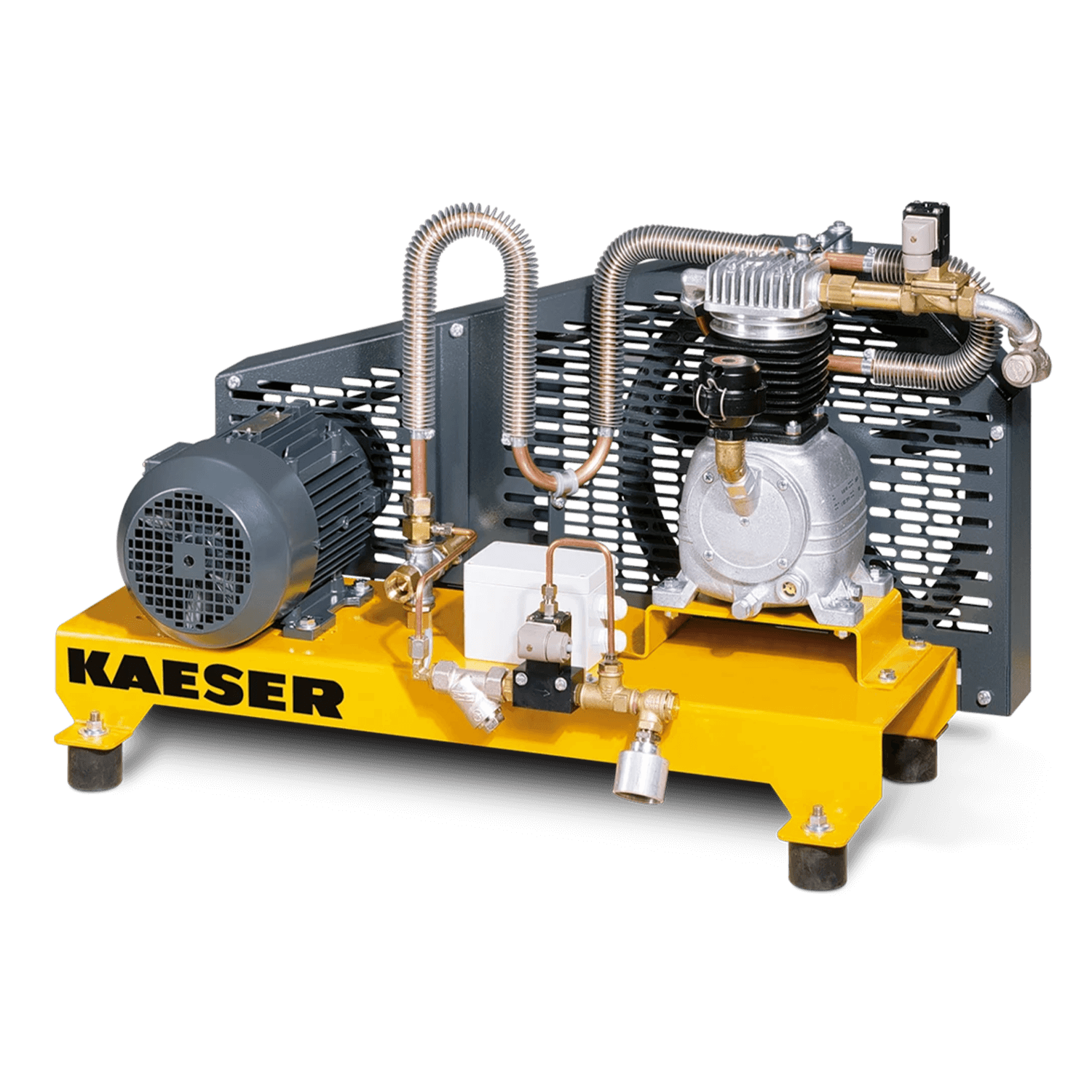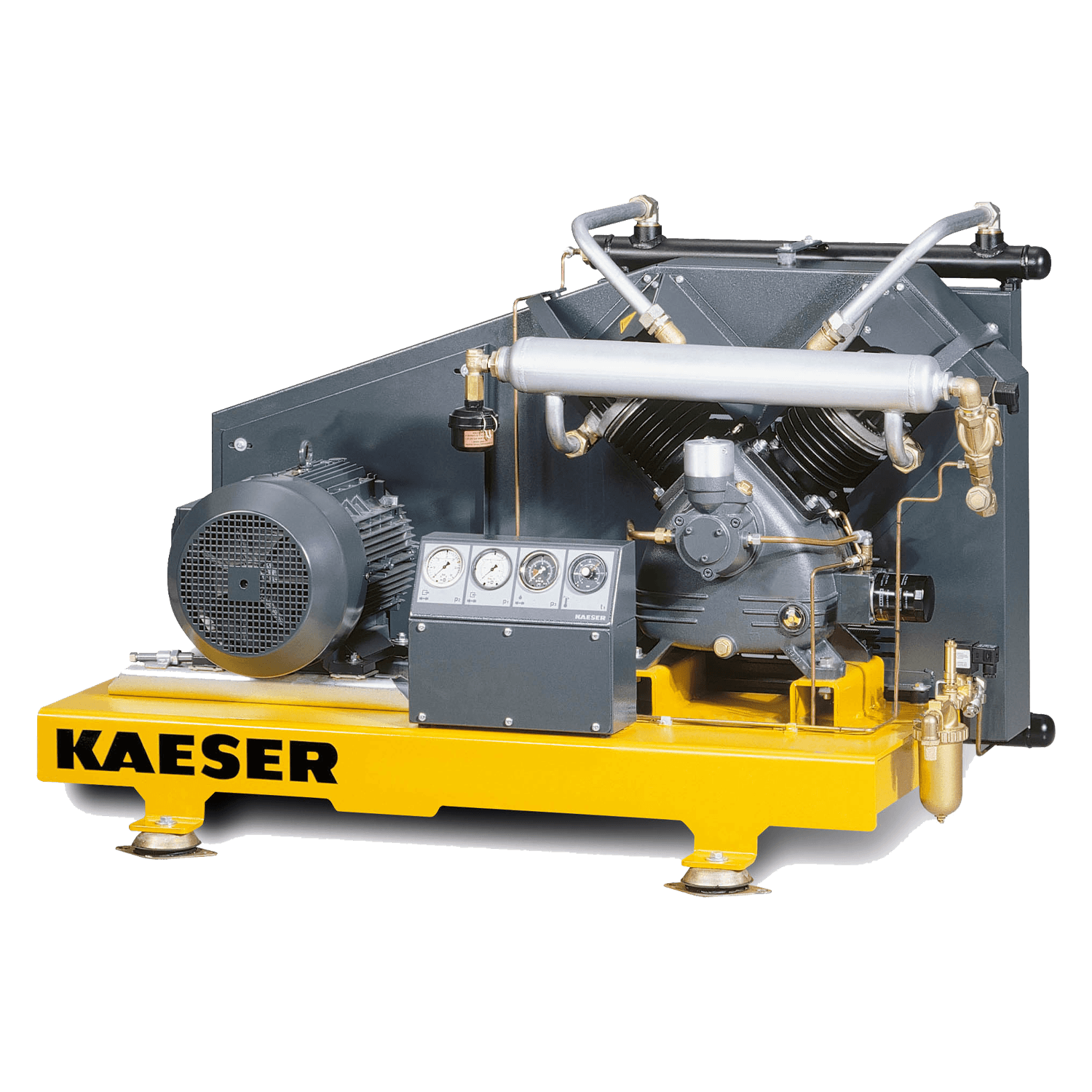 High-performance reciprocating compressors N-series boosters
N-series Booster compressors increase the existing system pressure in specific points, raising it up to 45 bar. Kaeser offers a wide range of high performancebooster compressors that work in perfect harmony with Kaeser rotary screw compressors and SIGMA PET AIR stations.
N-series Booster compressors have one, two or three cylinders, and operate in the following performance parameters:
Initial pressure up to 13 bar - final pressure up to 45 bar;
Air flow: 0,27 – 20,51 m³/min.
Compared to the design of the entire compressed air supply system for a higher pressure, the use of Booster compressors is significantly more cost-effective for all applications that require process air with a higher degree of compression than normal control air and supply air at certain locations.
Constant delivery of compressed air
Innovative features such as oil pressure lubrication and intensive cylinder cooling ensure low maintenance requirements, a maximum continuous pressure of 45 bar.
Require a very small amount of oil
The high quality cylinders used in Kaeser compressors are fine honed and have an additional wear protection layer. These measures generate low oil consumption throughout the service life.
They produce an exceptionally cold compressed air
The three-cylinder boosters have compressed air aftercoolers that are equipped with separate fans to reduce the temperature of the discharged compressed air. For even lower temperatures, Booster compressors can be equipped with water-based aftercoolers.