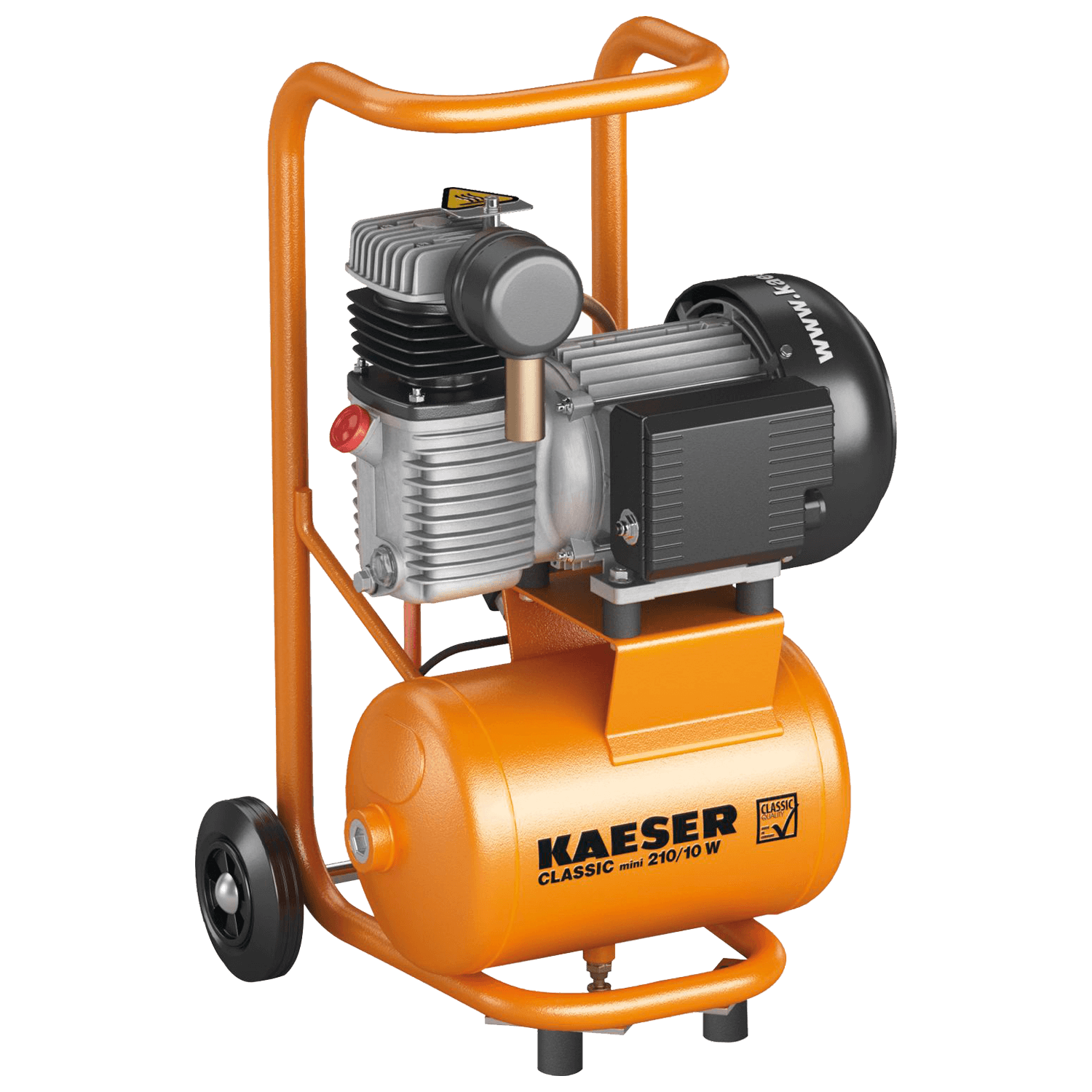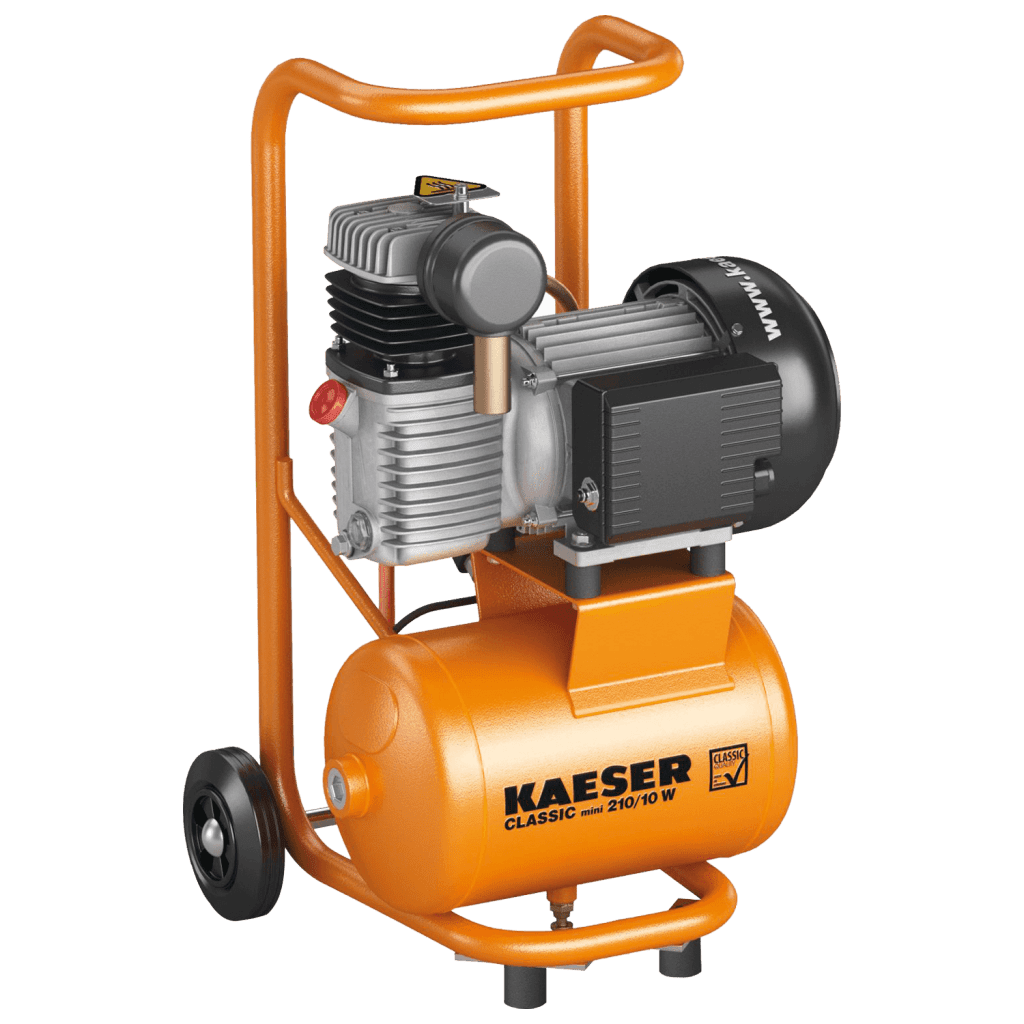 CLASSIC series workshop compressors
High quality compressors at a low price.
The CLASSIC Series workshop compressors are designed for small and expanding trade businesses. The construction of the compressors in this series is focused on the smallest possible size. These compressors offer a very good price/quality ratio.
CLASSIC compressors for small production have the following performance parameters:
Pressure: 10 bari
Displacement: 210 – 460 l/min
Kaeser specialists are available to provide advice on designing compressed air systems, to make the best decisions, depending on the required volume of compressed air and working conditions.
Classic series compressors are suitable for car workshops and for construction and renovations works..
Provides power for other compressed air equipment:
Paint spray guns and spray guns;
Tyre inflator with pressure gauge;
Blow guns;
Impact wrenches;
Chhipping hammer.
Calitatea ridicată
The CLASSIC series offers Kaeser quality for small businesses at affordable prices. The compressed air is provided by an original robust compression block. These machines are manufactured, assembled and tested at the main plant in Coburg.
Designed for reliability
High quality materials and impeccable construction ensure reliable operation and long maintenance intervals (oil change only once every 2 years, respectively after 1000 hours of operation).