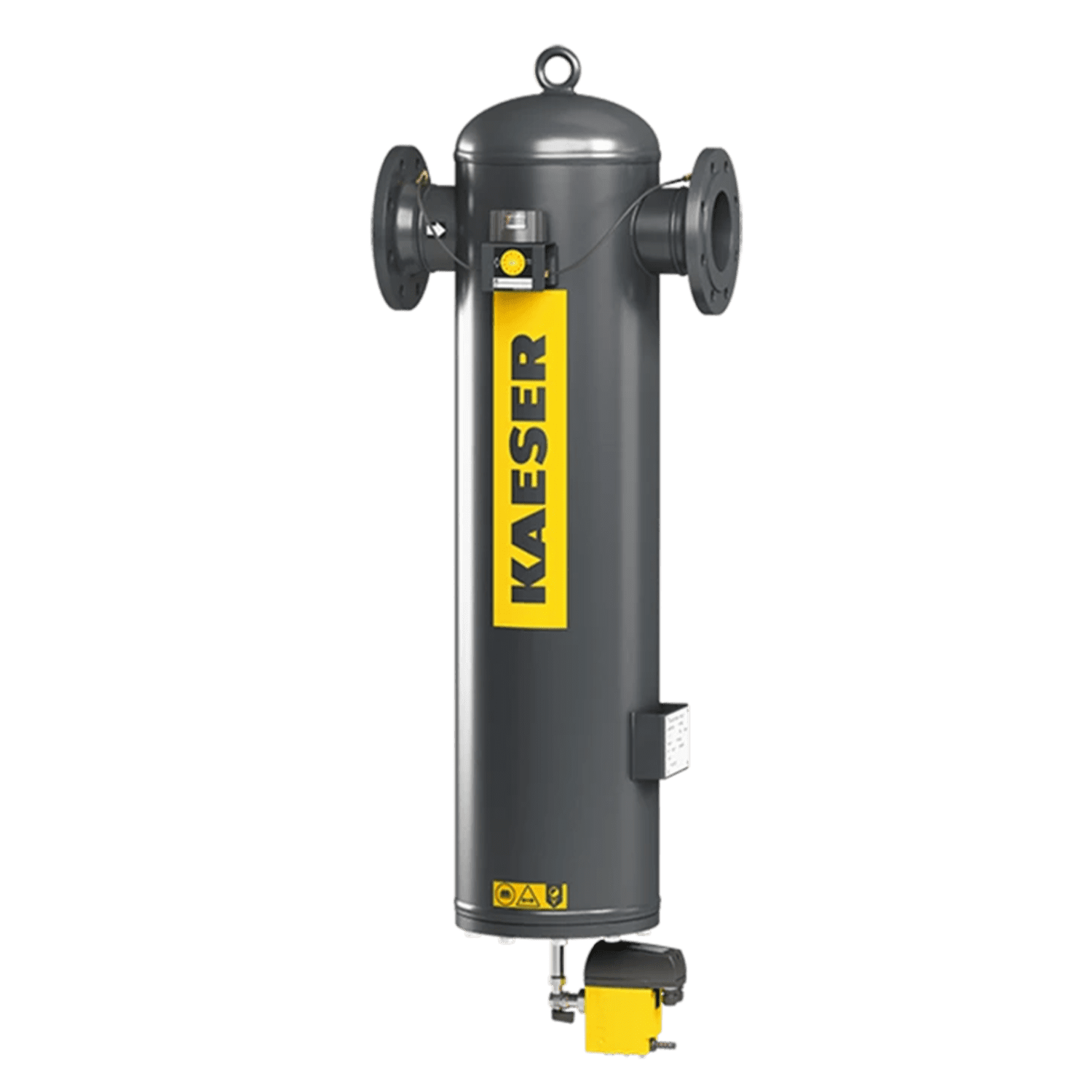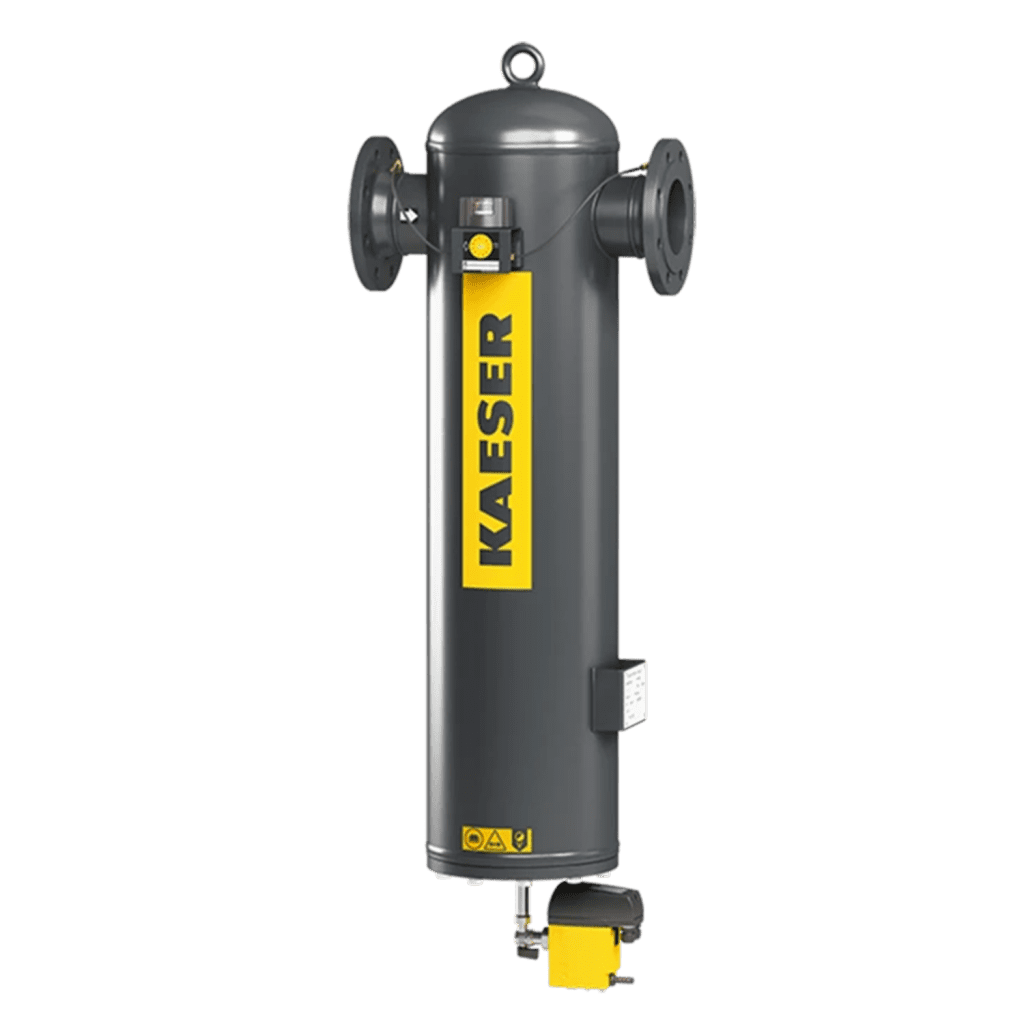 Kaeser Filter from 35.4 to 336.3 m³ / min
KAESER air filters are the key components for the delivery of compressed air of all purity classes in accordance with the ISO 8573-1 standard.
The extremely low differential pressure is the result of efficient filter elements and filter housings with generous nominal widths.
Ambele laturi ale carcasei din oțel sunt acoperite și vopsite, oferind un mediu de filtrare curat și asigurând, de asemenea, o durată lungă de viață a carcasei filtrului.
Flow rates from de la 35,4 până la 336,3 m³/min;
Maximum operating pressure 16 bar;
Temperatură de funcţionare max. 60 °C;
Our advice: Treat the condensate before draining it into the sewer system with the AQUAMAT water-oil separator in accordance with the law and at no significant costs.
Easy maintenance
KAESER FILTER products au o carcasă din oțel rezistentă la coroziune și un element de filtrare stabil. Tijele filetate și ghidajele de poziționare asigură înlocuirea rapidă a elementelor și etanșarea elementelor de filtrare. Filtrele coalescence KB și KE sunt echipate standard cu scurgere de condens epurată, acționată la nivel ECO-DRAIN 31 F Vario.
Low pressure loss, significant savings
Produsele KAESER FILTER au carcase și suprafețe de filtrare cu dimensiuni generoase și suporturi de filtrare de înaltă performanță. Acestea au o pierdere de presiune cu până la 50% mai mică decât alte filtre disponibile – o valoare care rămâne practic constantă pe întreaga durată de viață a elementului de filtrare. Aceasta înseamnă costuri și emisii de CO2 mai mici, precum și o sarcină redusă pe compresoarele amplasate superior.
Air purity in accordance with the standards
KAESER FILTER utilizează suporturi moderne de filtrare cu cute adânci pentru a îndepărta particulele și aerosolii. Straturile de carbon activ captează vaporii de ulei. Datele impresionante privind performanța produselor KAESER FILTER au fost determinate în conformitate cu ISO 12500 și confirmate de către institutul independent pentru tehnologii energetice și ecologice "Institut für Energie- und Umwelttechnik e. V." (IUTA) .
Similar compressors: (
12

)