Puncte de rouă sub presiune în zona negativă pentru procese industriale sensibile, în medii cu pericol de îngheț sau ca aer de proces. PDP până la −70 °C; La alegere, cu regenerare rece (seria DC) sau cu regenerare caldă (seria DW); Generează debite de aer de la 0,15 to 194,2 m³/min;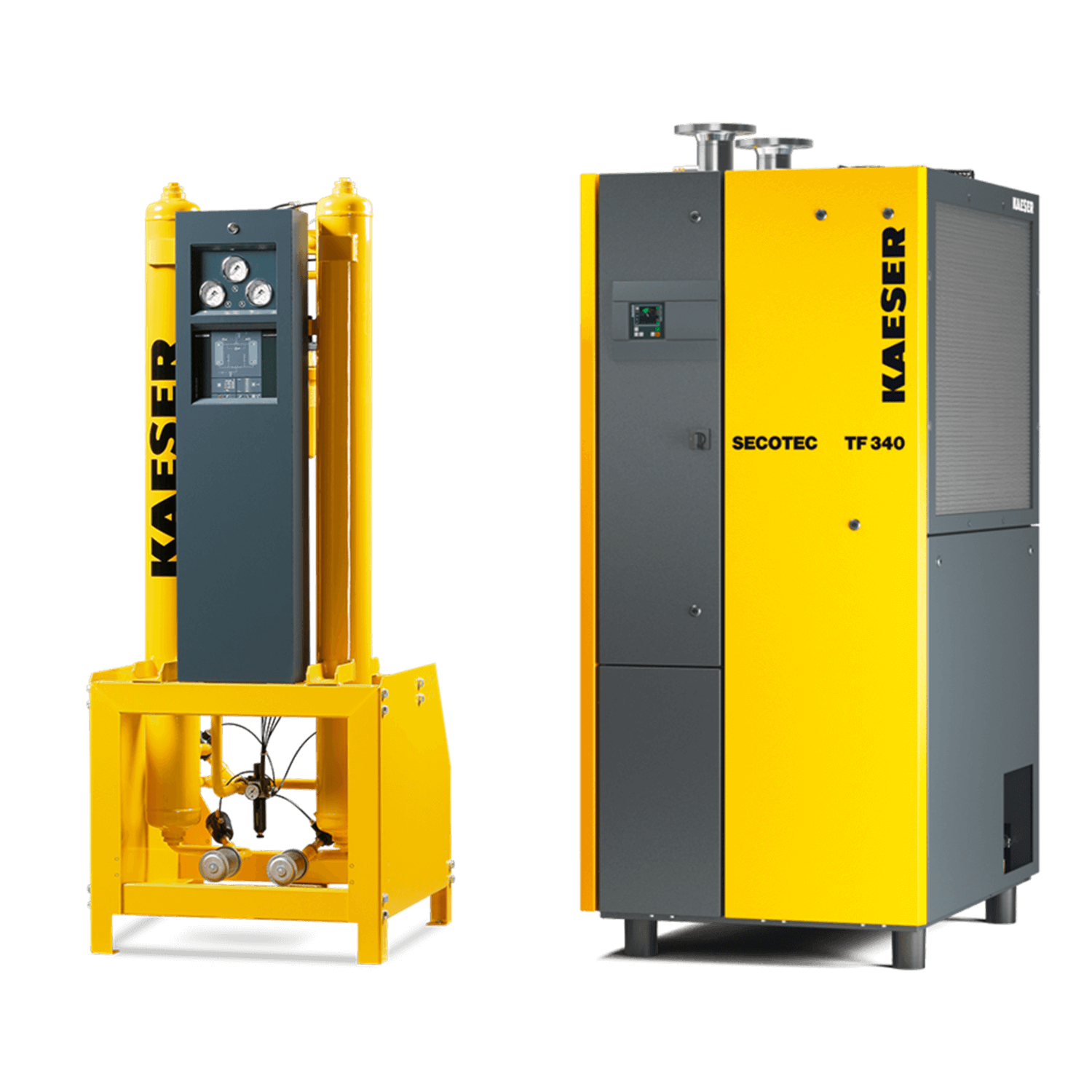 Uscătoare cu refrigerare SECOTEC de până la 8,25 m³/min din seriile TA – TD (*) dry the compressed air to the dew point of 3 ° C, ensuring conditions of maximum efficiency at all times.
A thermal mass of generous dimensions allows operation with minimal material stress and ensures a stable pressure dew point performance.
Authorized service 24/7 throughout Rep. Moldova
Maintenance and repair work is carried out exclusively by qualified specialists. We only use original Kaeser parts.
All engineers and technicians are trained in Kaeser's factories in Germany to ensure professionalism and competence at the highest level.