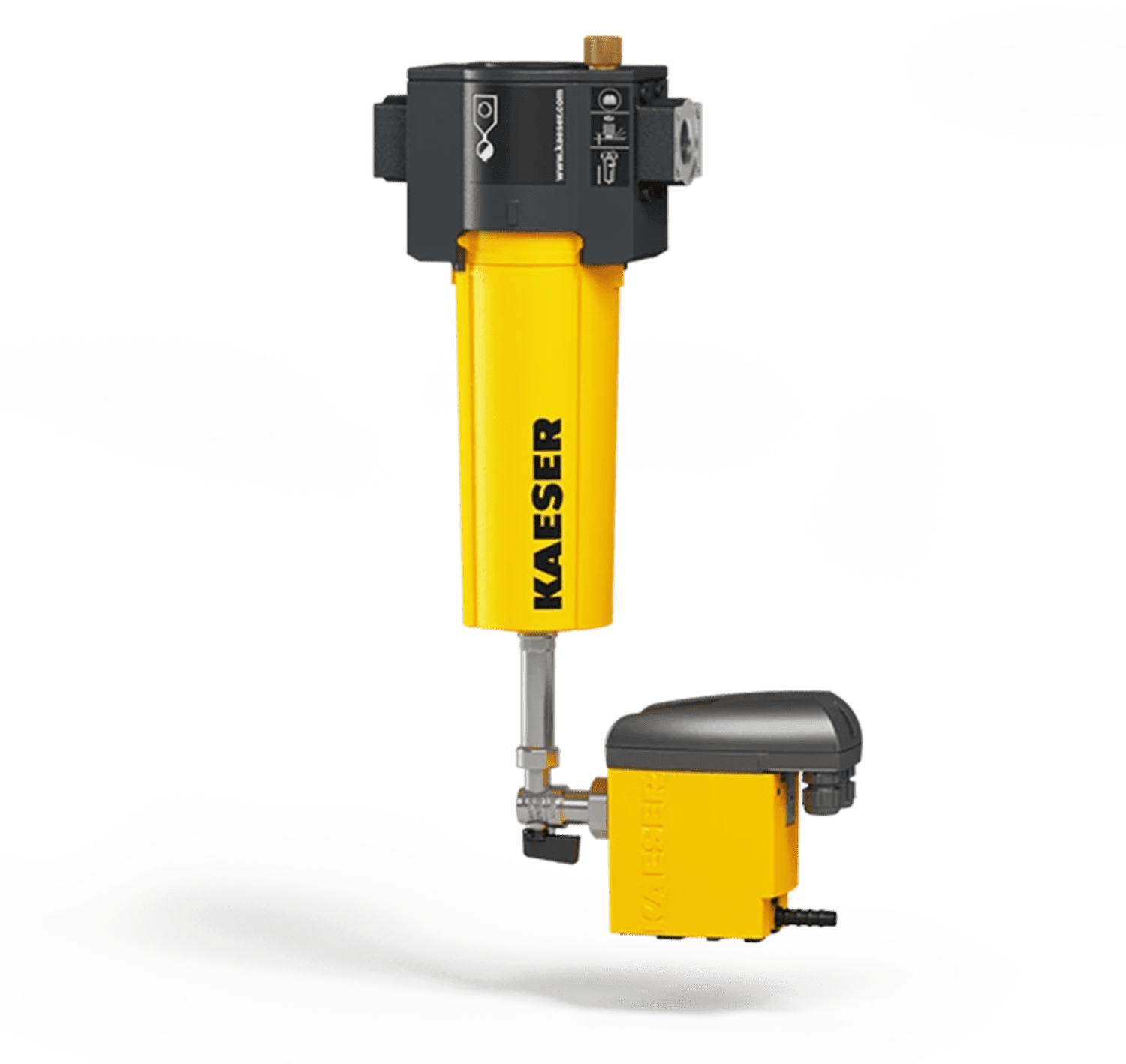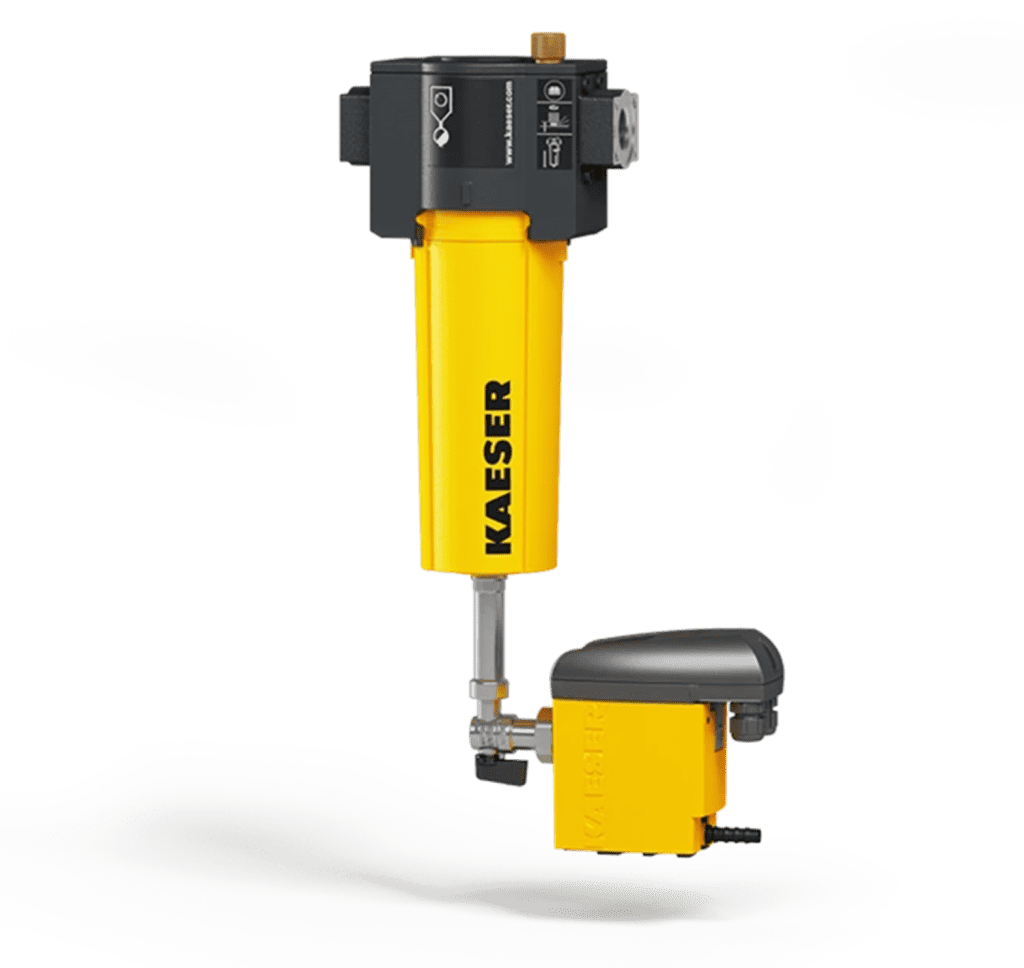 Centrifugal separator Kaeser
Separatoarele Ciclonice Kaeser KC remove the condensation at the compressed air outlet. They are indispensable for the flawless and and energy efficient operation of dryers and filters.
The KC centrifugal separators are equipped with the ECO-DRAIN 31 condensate drain ECO-DRAIN 31, eficient și extrem de fiabil – dotat cu buton de testare și contact cu alarmă.
De asemenea, acestea sunt foarte easy to combine with KAESER filters and and can be wall mounted with optional wall mounts.
Separation rate of up to 99% in the flow range from 0.9 to 14.2 m³ / min;
Dimensioned for operating pressures up to 16 bar;
With electronic condensate drain ECO-DRAIN 31;
Optional with wall bracket.
Upon request, we have availability on models with flow rates up to 88.5 m³ / min, special production variants without silicone and for an operating pressure of 45 bar.
Our advice: Treat the condensate before draining it into the sewer system with the AQUAMAT water-oil separator in accordance with the law and at no significant costs.
Similar compressors: (
12

)