The SIGMA CONTROL 2 (local intelligence) and SIGMA AIR MANAGER 4.0 (central intelligence) controllers ensure efficient interplay between all components in your compressed air system. This is where you can achieve the biggest energy savings.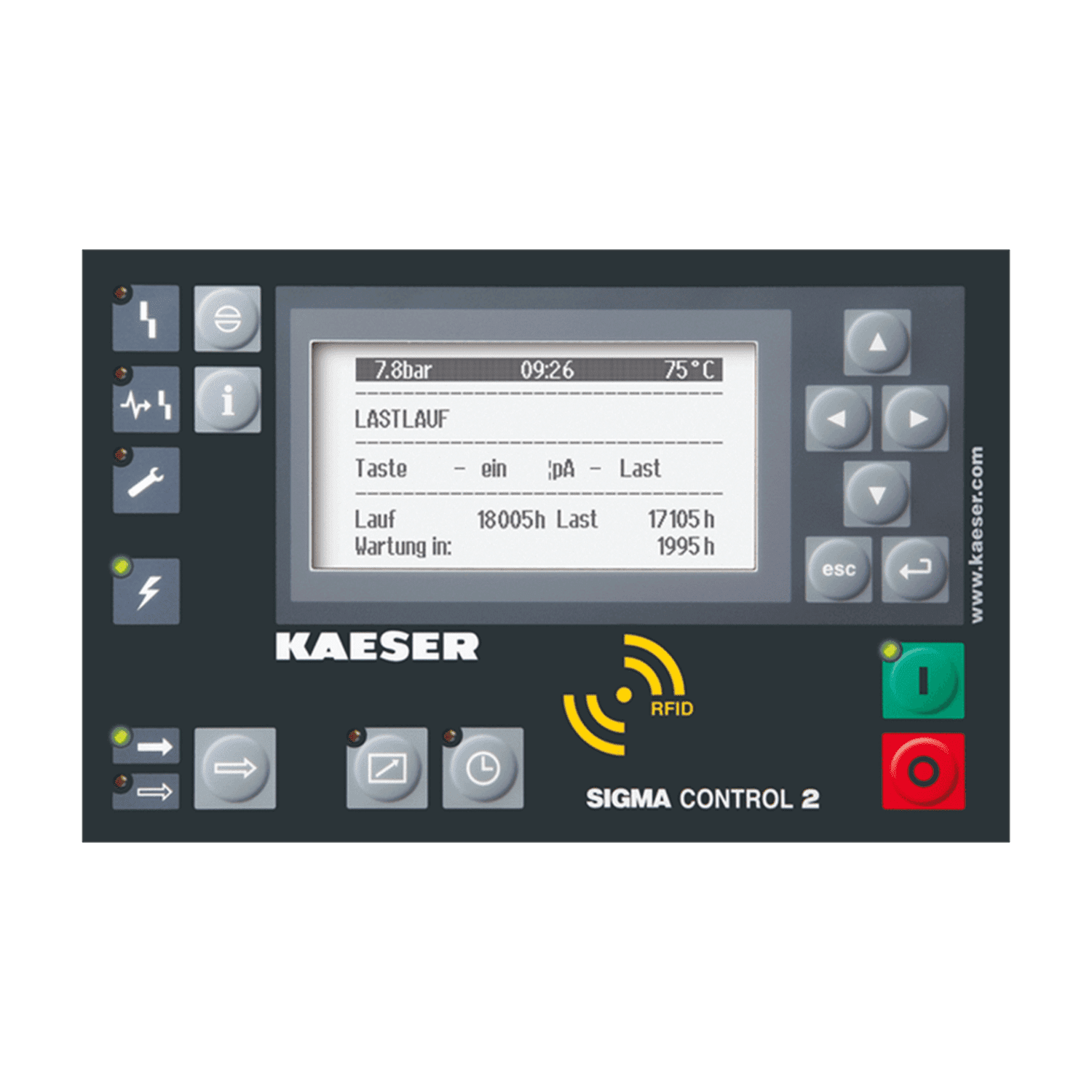 It coordinates and optimizes the production of compressed air according to consumption thanks the internal controller SIGMA CONTROL 2 (equipped with decentralized control system that transfers data to the central control system SIGMA AIR MANAGER 4.0).
controls and streamlines the ratio between production and consumption of compressed air
efficient thanks to energy-saving settings and various pre-programmed control modes
easy to manage the efficiency of the compressed air installation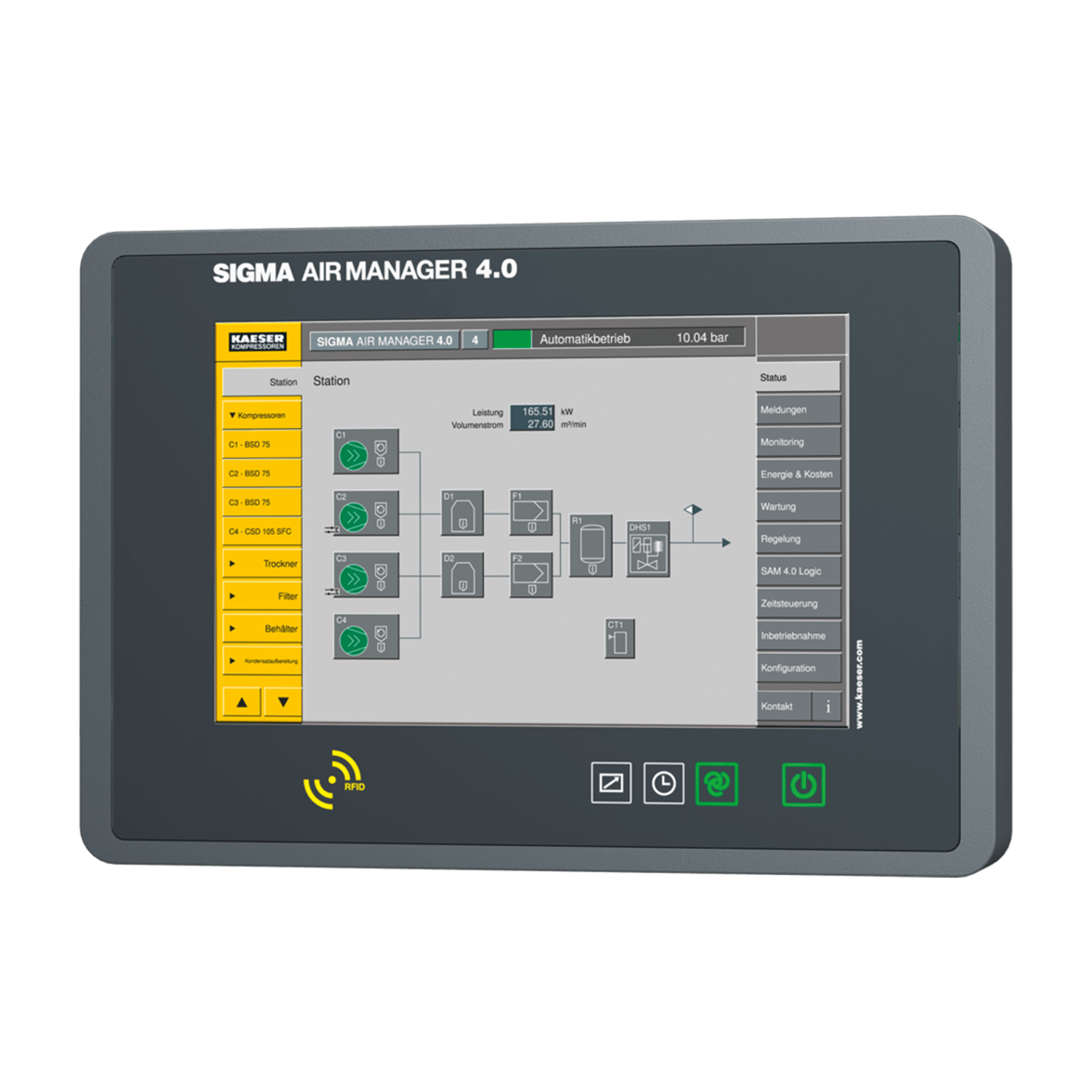 The SIGMA AIR MANAGER 4.0 compressed air production management system provides the control and management of all system components, in order to save the as much energy as possible, thus being oriented towards the maximum cost reduction.
optimized system pressure and automatic flow adjustment in relation to variable consumption
system performance is continuously adjusted to ensure optimum energy consumption
maintenance with the help of Kaeser specialists prevents the failure of compressed air systems

ELECTRONIC CONTROL OF COMPRESSOR SYSTEMS
Controler-ul electronic SIGMA CONTROL 2(sistem de control local) și SIGMA AIR MANAGER 4.0 (sistem de control central) asigură o interacțiune eficientă între toate componentele sistemelor de aer comprimat. Aceste sisteme de control vă ajută să beneficiați de economii energetice considerabile. Capacitățile unui computer inteligent sunt necesare pentru:
reducerea continuă a consumului de energie pe parcursul întregului ciclu de viață al sistemului (calcul bazat pe simulări în diferite scenarii de funcționare și utilizarea celui mai eficient)
controlul individual al componentelor dintr-o stație
gestionarea costurilor de livrare a aerului comprimat
comunicarea între toate componentele sistemului