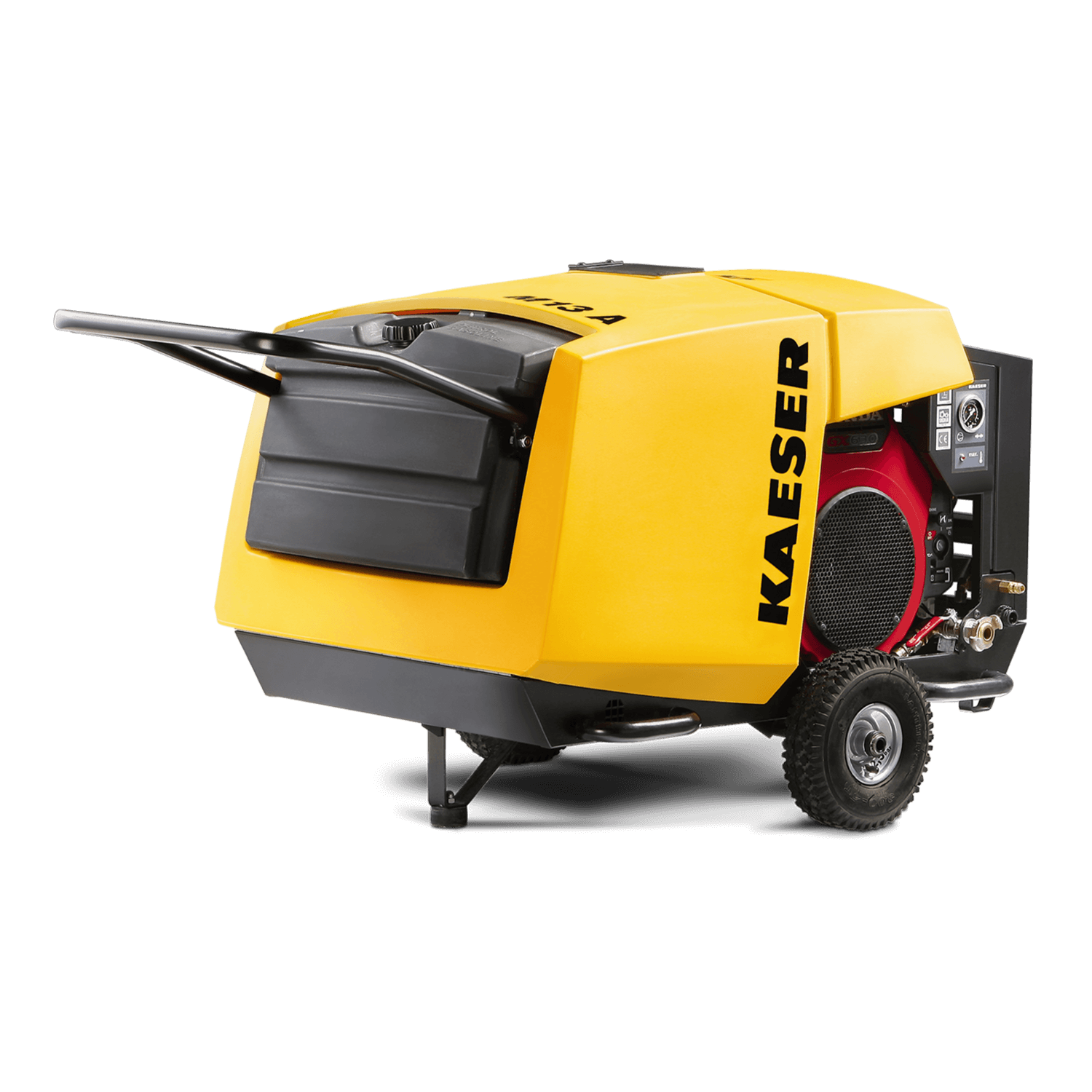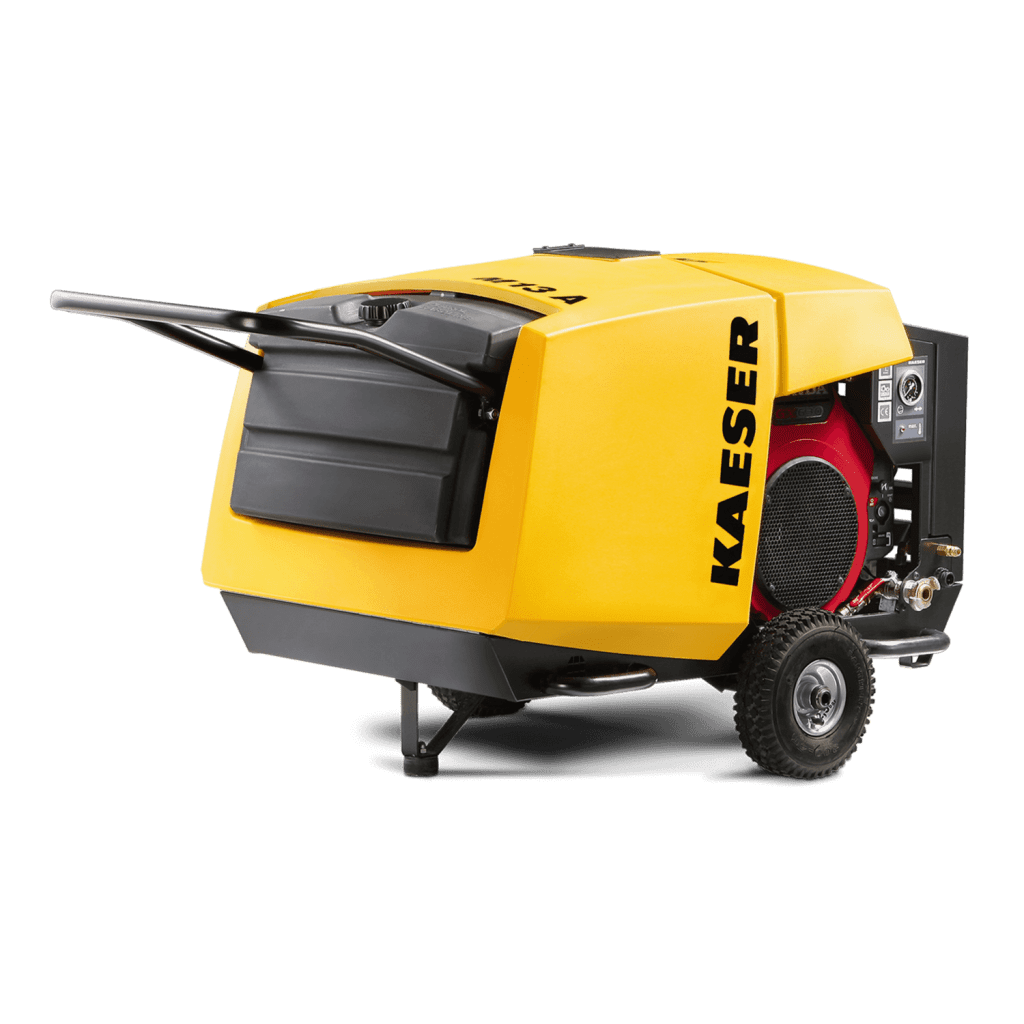 Portable compressors up to 1,6 m³/min (57 cfm)
Portable compressors up to 1,6 m³/min (57 cfm) adaptable, reliable, and easy to transport mobile motor compressors. Thanks to the quality motors and the particularly resistant PE housing , the small mobile compressors are suitable for use on small loading surfaces, in any working conditions.
Maximum pressures from 7 to 15 bar (Models M13 - M17);
The 15 bar version is an ideal solution for trenchless laying of fiber optic cables (Model M17);
Equipped with 400 V electric motor ( model E versions);
A separate support frame for cold, oil-free compressed air is available for special compressed air quality requirements.
Fast transportation
With a compact housing and a weight of only about 200 kg, our small compressors take up very little space and are easy to load. This makes it possible to transport them with a delivery van, for example.
Intuitive operation concept
Kaeser places a strong emphasis on providing easy-to-use control systems. With this, our customers can avoid long periods of adaptation and learning of new systems.
Durability and silent operation
PE housings made by rotational sintering provide protection against both noise and impact.