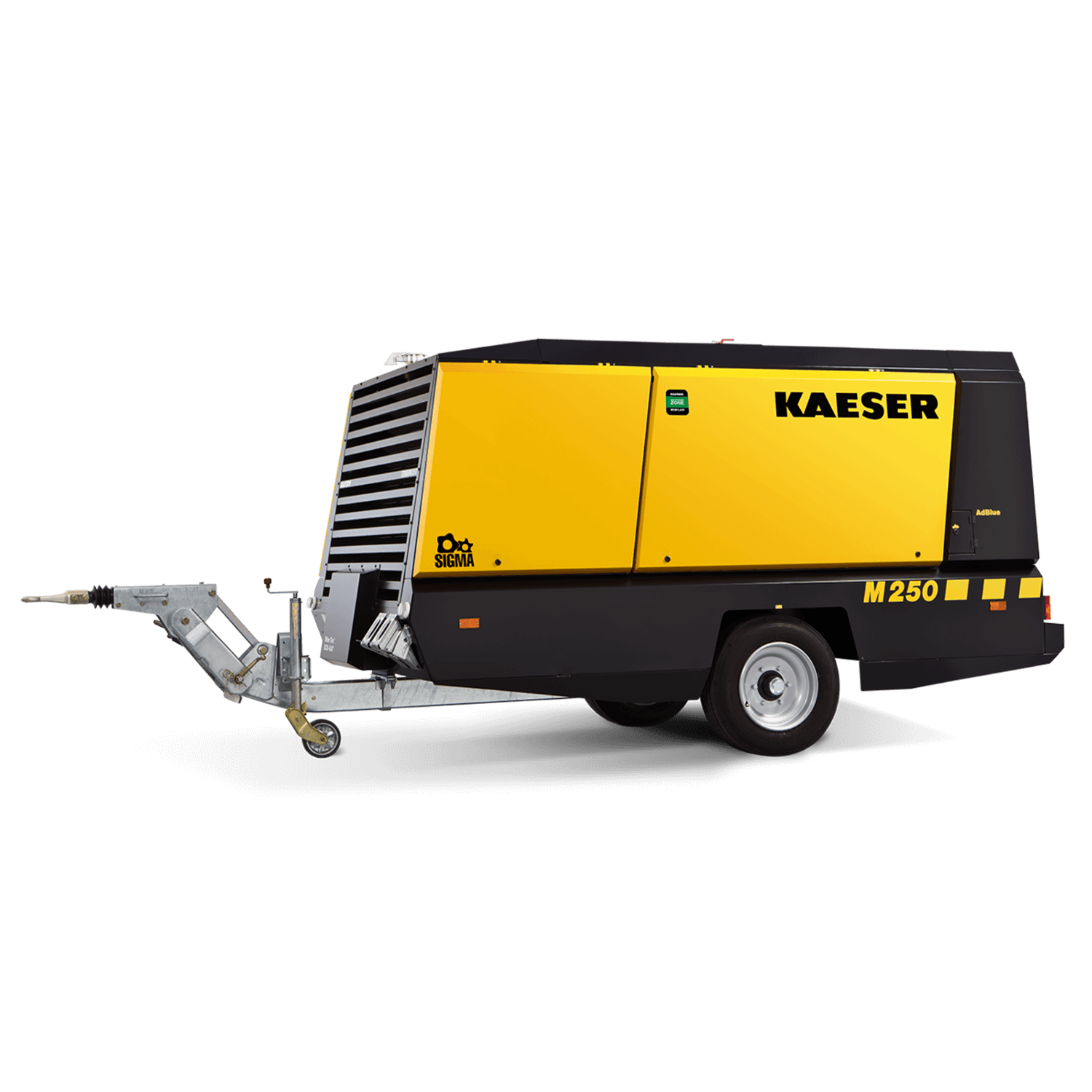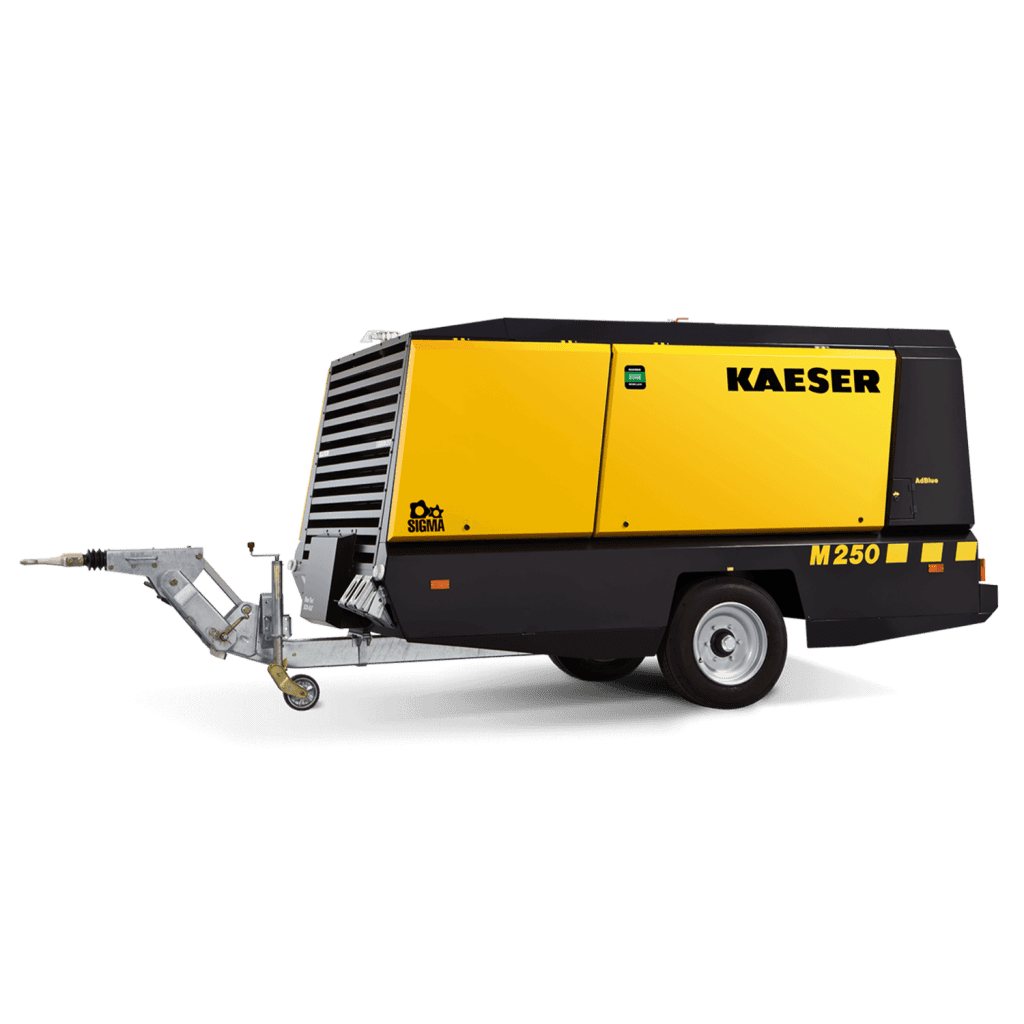 Portable compressors up to 34 m³/min (1200 cfm)
Whether used as individual equipment or in combination, the portable compressors provide the highest quality of compressed air with maximum availability because they were designed from the ground up for continuous operation.
They were designed from the very beginning for continuous operation.
Equipped with advanced engine control systems and installations, they are extremely efficient and provide energy savings which benefits the environment.
Maximum pressures up to 14 bar;
Optional compressed air treatment;
Various types of chassis and stationary models;
GPS fleet management as an option;
Optional equipment for refineries.
Our approach guarantees high long-term yields: durable components, easy operation, high efficiency and performance: all these characterise with great fidelity the machines delivered by Kaeser.
Environmentally friendly solution
The advanced Mercedes-Benz diesel engine with SCR catalytic converter complies with the European standard IIIB (M350) and IV (M250).
Energy efficient fan
Adjusting the fan speed as required with a visco clutch saves up to 5% of fuel.
Minimum downtime
The M250 and M350 run smoothly for a full shift without the need for refueling and require minimal maintenance.