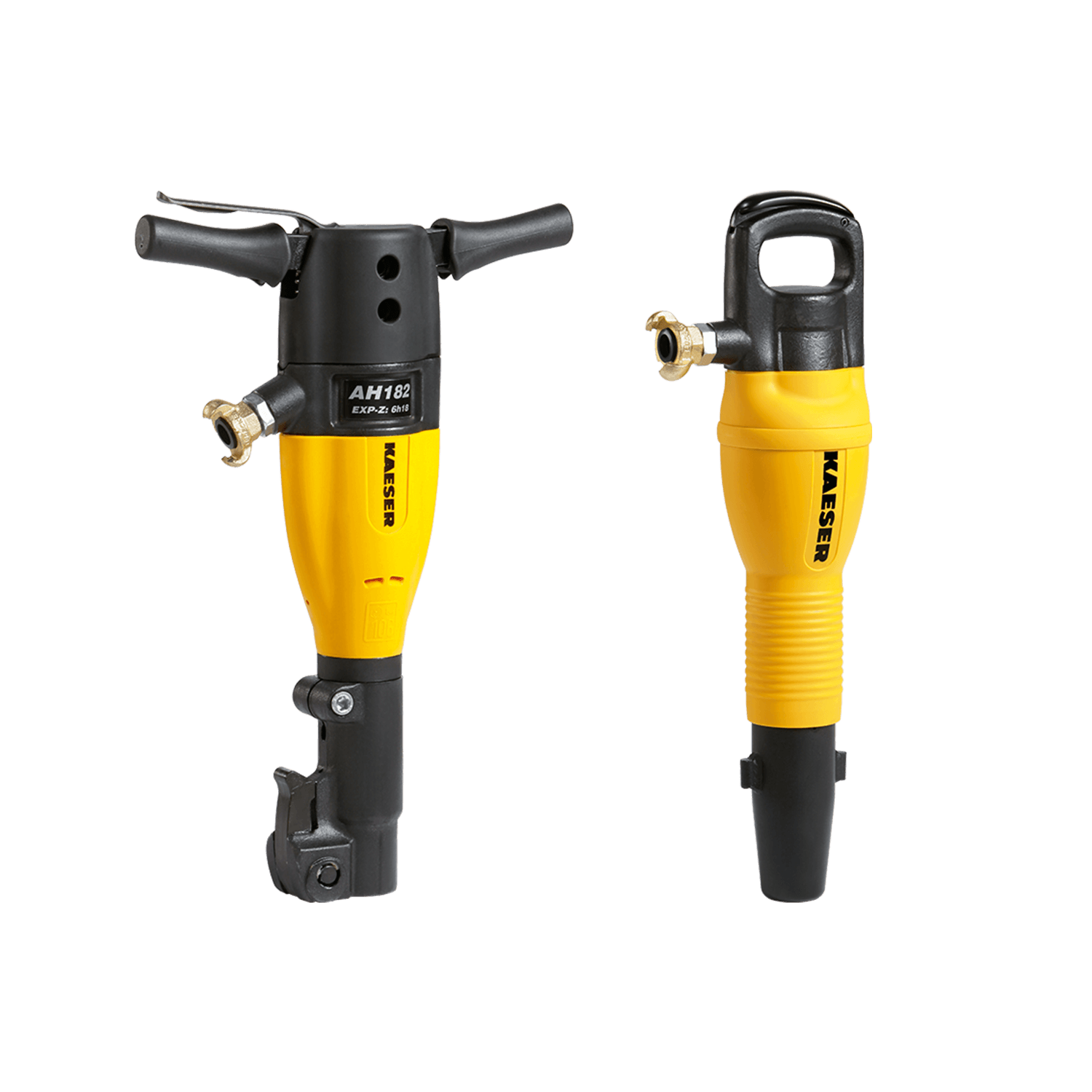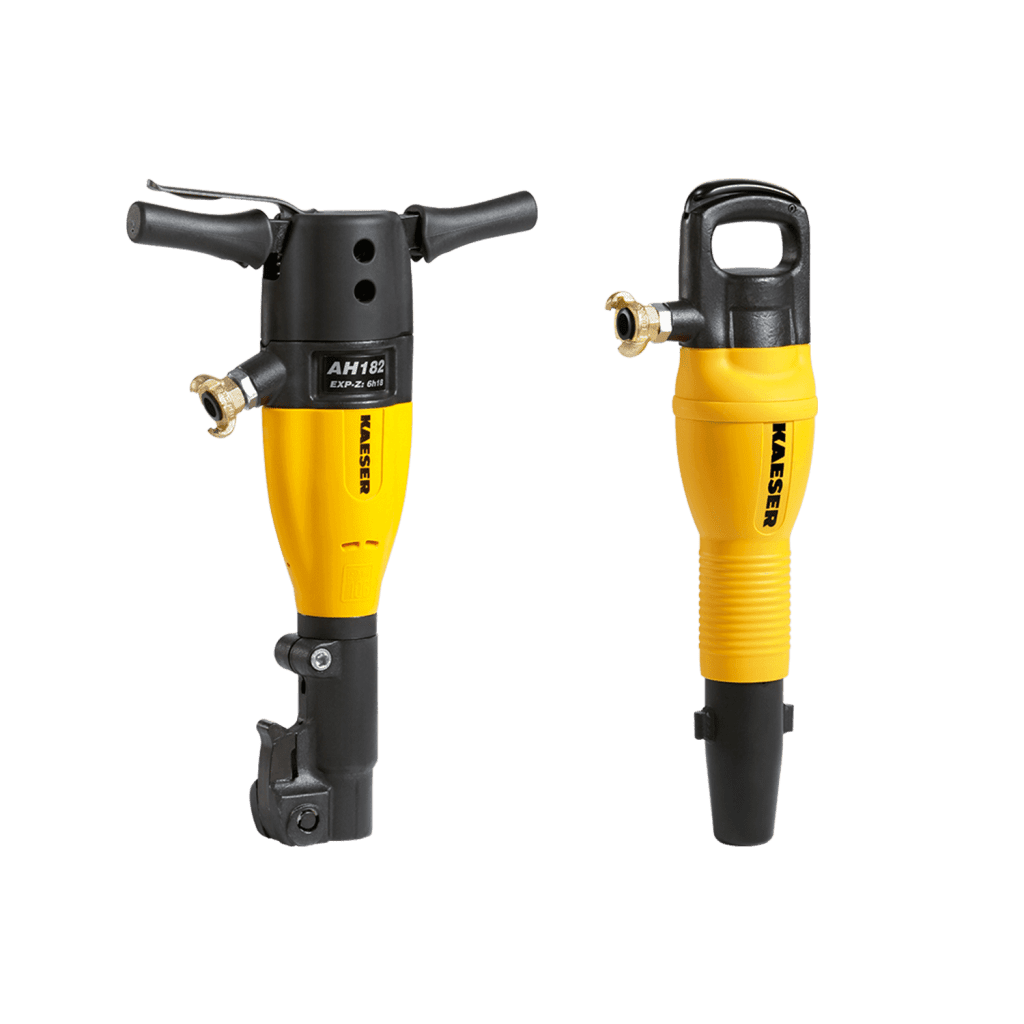 Pneumatic tools and accessories for compressors
Kaeser pneumatic tools and accessories for portable compressors are perfectly adjusted to work together and are manufactured to the same strict quality standards in terms of performance, durability and ergonomics.
The following models are available:
Pneumatic Breakers;
Hammer drills;
Condensate separators;
Tool lubricators;
Hose reels;
Lighting cables, connectors, hoses, lubricants.
Long-term savings
The perfect adjustment of the high quality pneumatic tools to the compressor is a key factor for the cost-effective use of compressed air tools.
Increased productivity
Ergonomic details, such as shock-absorbing handles, make the tools easier to handle, thus increasing productivity.
Less damage and fewer accidents
Scattered compressed air hoses pose a risk of tripping to workers and can be easily damaged: The hose reels prevent these from happening this in a safe manner.