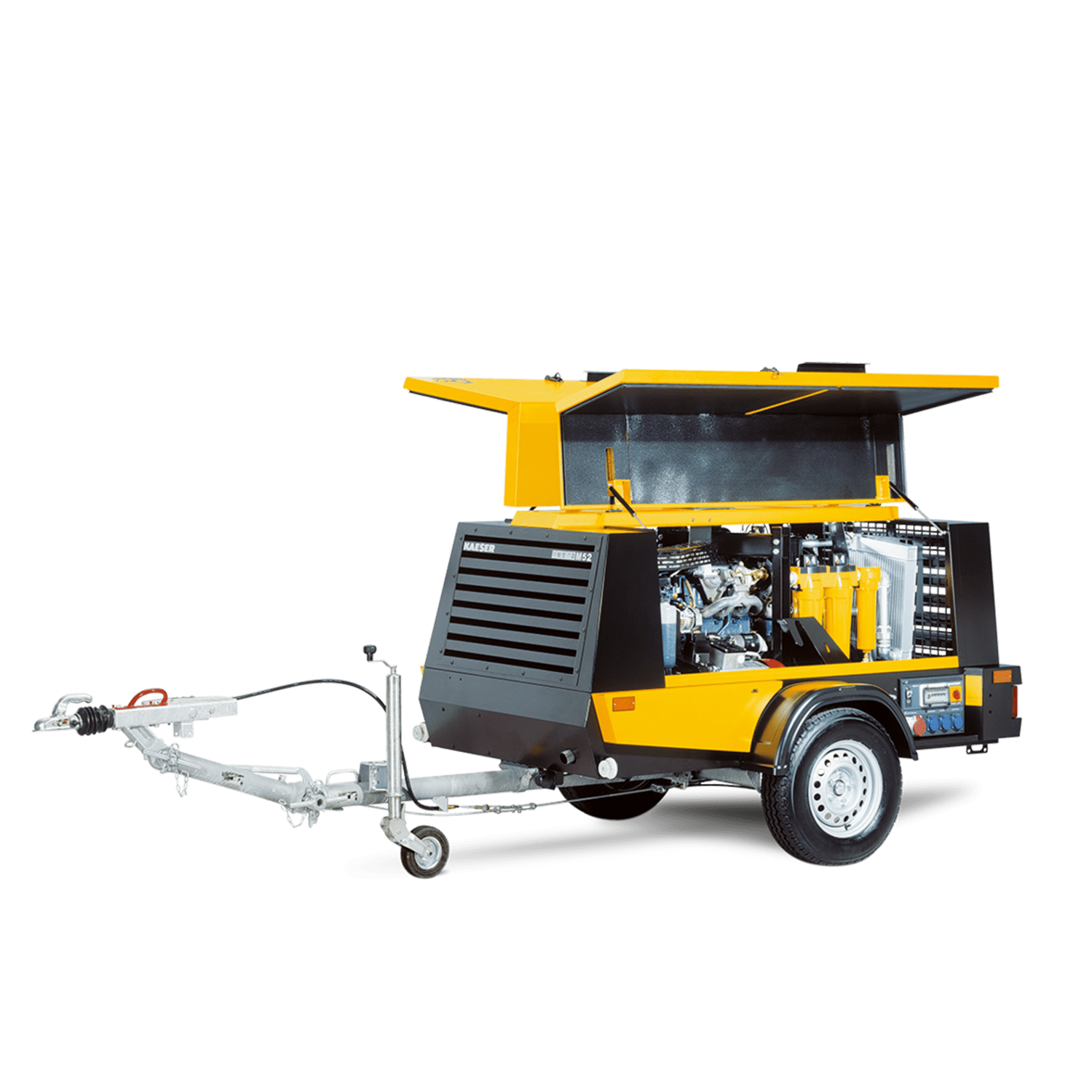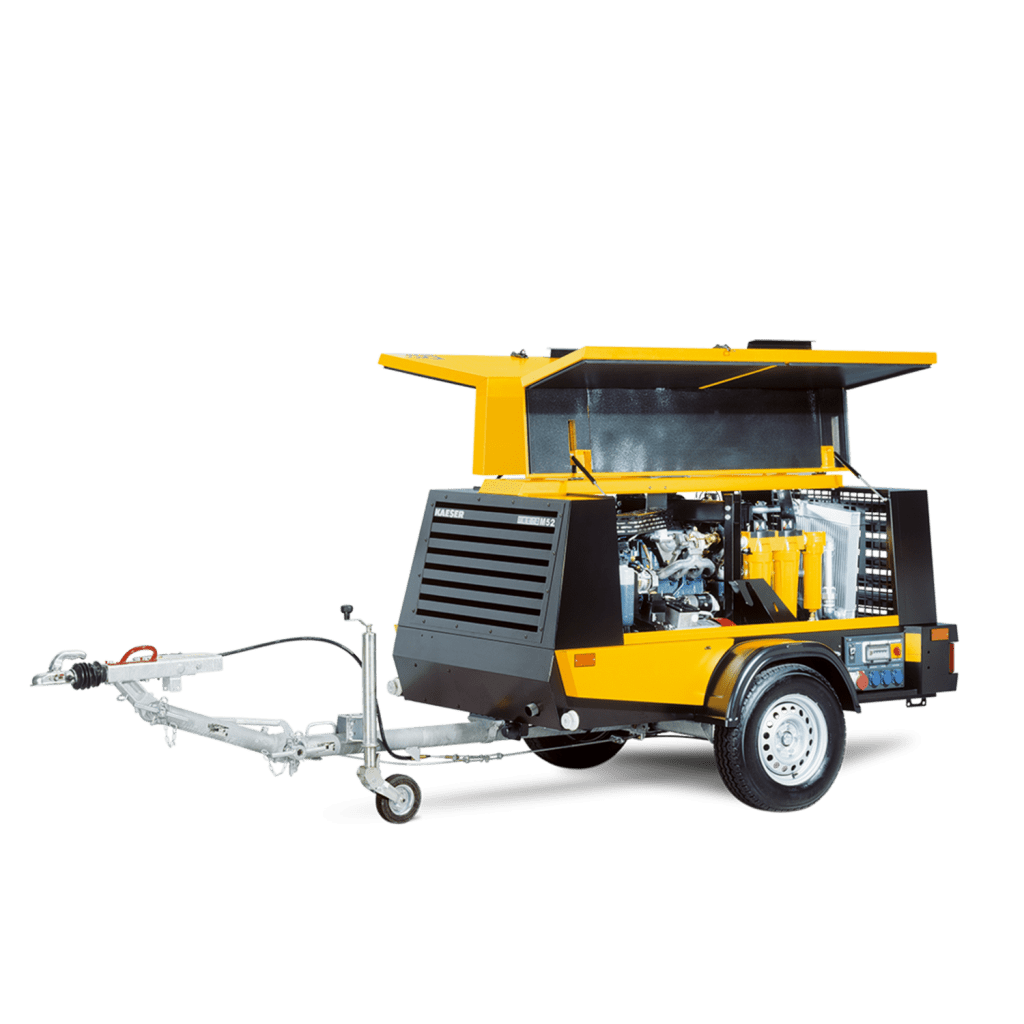 Portable compressors up to 11,5 m³/min (405 cfm)
Perhaps you need a compressor for strictly defined purposes, or maybe you need equipment that performs several tasks at once. Choose the configuration of the multifunctional mobile compressors that you need.
Each of the configuration options turns the compressor into an expert to solve your specific problem..
Our approach guarantees high long-term yields: durable components, easy operation, efficiency and performance: all these characterize with great fidelity the machines delivered by Kaeser.
Presiuni maxime de până la 14 bar;
Optional compressed air treatment;
Synchronous generators are optionally available (M52, M82, M100 and M115 series);
Numerous stationary and chassis options;
Caracteristică specială a modelului M57 Utility și modelului eco-friendly M58 Utility: proiectate ca compresoare portabile staționare exclusiv pentru construcții.
Delivers compressed air and electricity at the same time
Due to the generator function, separate installations are no longer required to operate your pneumatic and power tools, or lighting installations.
Low maintenance costs
Thanks to the wide-opening doors, all components are easily accessible.
Environmentally friendly
"Low Emission Zone MOBILAIR": semnifică emisii minime de poluanți în conformitate cu standardul european strict privind emisiile de nivelul IIIB (modelele M81, M82 și M115).