Stationary reciprocating compressors
De la umflarea pneurilor în atelier până la transportul de materiale în vrac în industrie – compresoarele staționare cu piston prezintă utilizări multiple. Vă sfătuim cu plăcere ce soluție este corectă pentru aplicația dumneavoastră. Gândite pentru funcționare optimă în condiții variabile de utilizare; Comprimă în condiții de ungere cu ulei sau uscate (OIL.FREE); Volume de aer aspirate între 59 și 1400 l/min; 7, 10, 15 sau 35 de bari.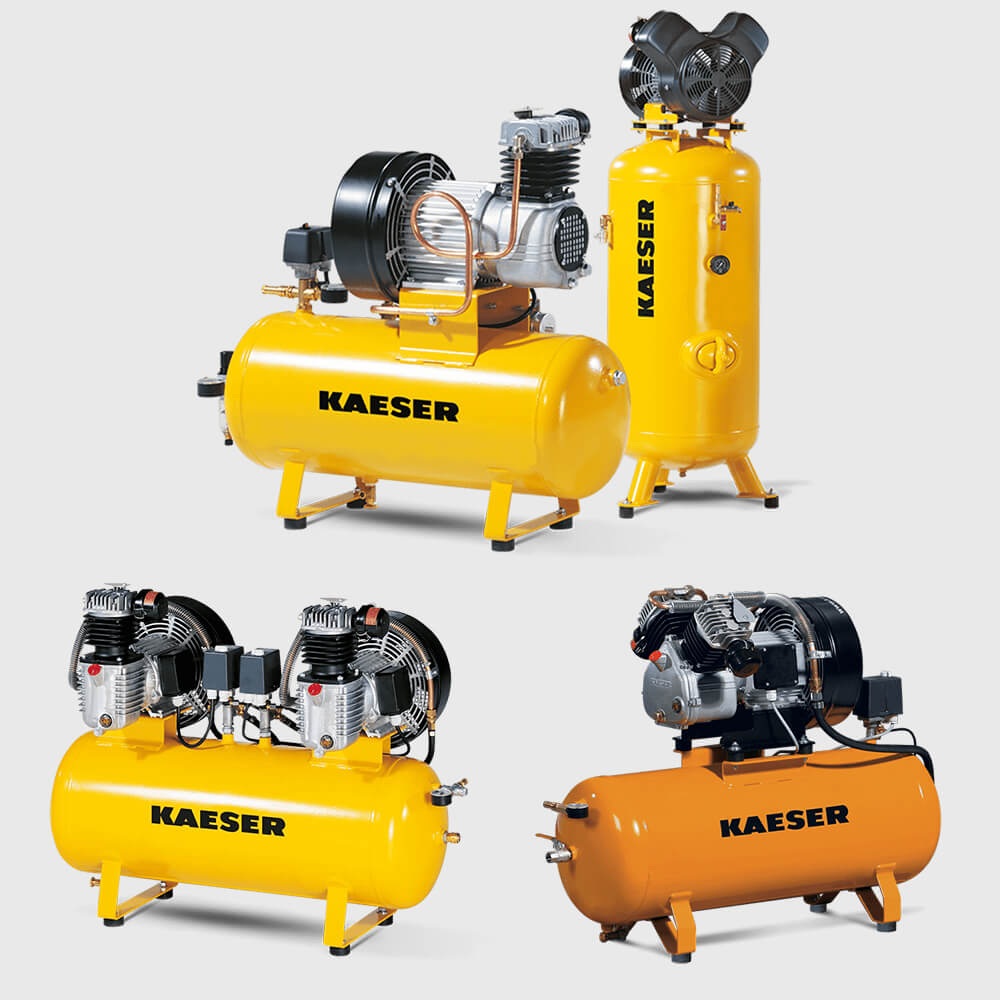 Oil-lubricated reciprocating compressors of the EUROCOMP Series of the EUROCOMP Series are designed for intensive operation in the workshop. This type of compressor comes with flexible options for installing pressurized air receivers, to make the installation process as simple and timely as possible.
Industrial quality oil-lubricated reciprocating compressors KCCD and KCD series are the ideal solutions for producing high pressures and high flow rates in industry. The lubricant in the compressor has the role of eliminating unnecessary gases from the air. Kaeser offers you two versions of oil-lubricated reciprocating compressors.
For safety and reliability: Dual units comprising two compressors and an air receiver;
For integration into individual or existing systems: Base-mounted integrated units.
High quality compressed air for industrial applications
The dry-running reciprocating compressors of the KCTD and KCT series are designed and constructed for demanding industrial applications. Kaeser offers a broad spectrum of products to companies with high compressed air quality standards; we draw on this extensive range to create customised compressed air stations to meet our customers' individual requirements.
Authorized service 24/7 throughout Rep. Moldova
Maintenance and repair work is carried out exclusively by qualified specialists. We only use original Kaeser parts.
All engineers and technicians are trained in Kaeser's factories in Germany to ensure professionalism and competence at the highest level.