Compresoare cu piston Booster
Do you need compressed air at a higher pressure only at some isolated points in your production? In this case, the use of Booster compressors is more efficient than a completely redesigned high-pressure system. Can be delivered as an individual component or integrated with a complete compressed air system.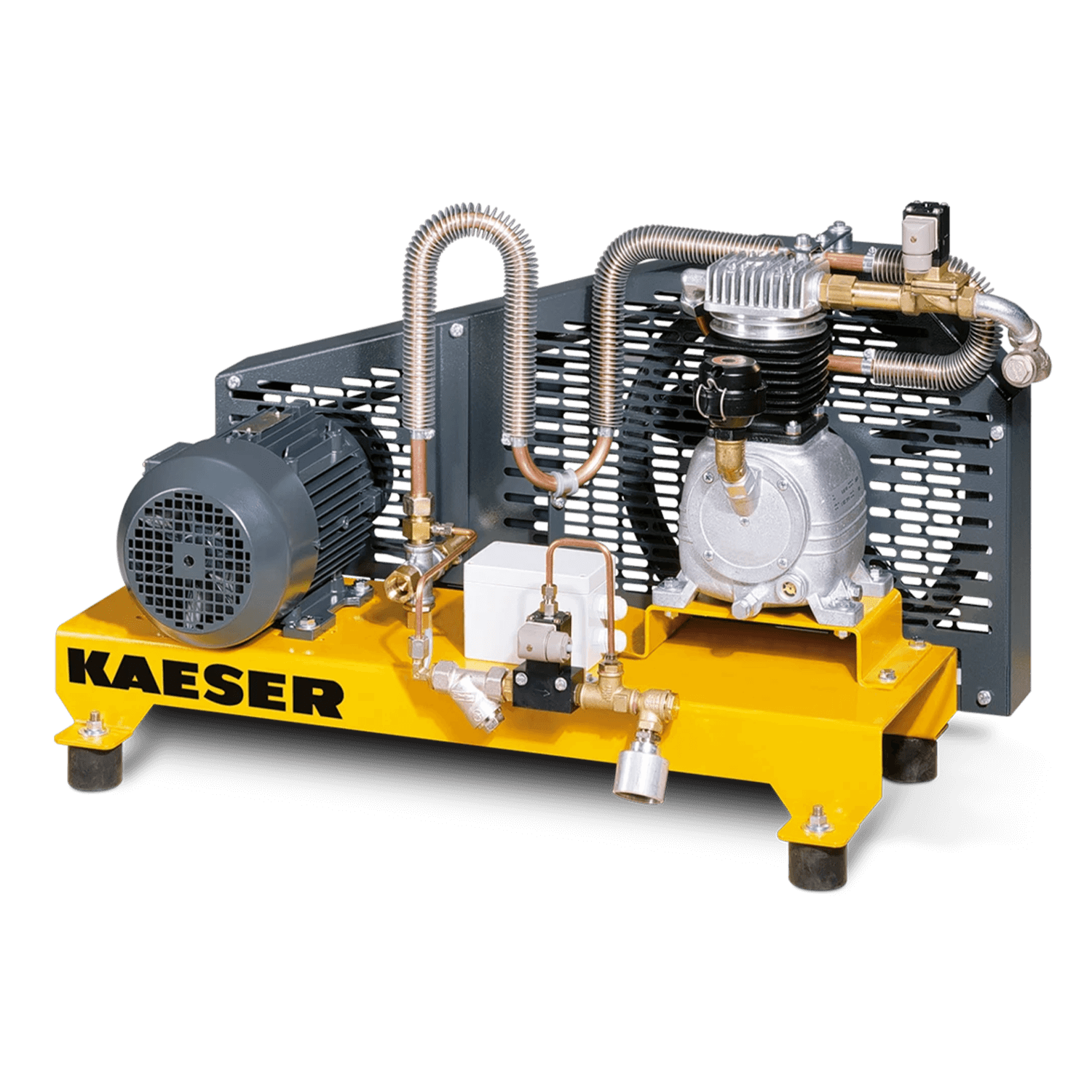 Unique worldwide – high quality compressed air for an ocupied area of just 2.35 m²
CN C and DN C series boosters fit well in smaller premises, thanks to a new design with a footprint approximately half the size of the former model. A component layout that optimises cooling air flow and provides easy access for maintenance improves the product's overall utility even further.
N-series Booster compressors increase the existing system pressure in specific points, raising it up to 45 bar. Kaeser offers a wide range of high performancebooster compressors that work in perfect harmony with Kaeser rotary screw compressors and SIGMA PET AIR stations.
All round package for the production of PET containers
The SIGMA PET AIR Booster Compressor system combines the production of control air and blow air in a single operation-ready system.
An air-cooled rotary screw compressor produces the control air while simultaneously serving as a precompression phase for the blown air. The Air Blower Booster Compressor and the system controller are installed on a base frame and are operation ready.
Authorized service 24/7 throughout Rep. Moldova
Maintenance and repair work is carried out exclusively by qualified specialists. We only use original Kaeser parts.
All engineers and technicians are trained in Kaeser's factories in Germany to ensure professionalism and competence at the highest level.