PORTABLE RECIPROCATING COMPRESSORS
Compresoarele mobile cu piston de la KAESER este soluția perfectă pentru orice șantier. Cu acest dispozitiv puteți lucra oriunde fără a fi limitat de distanță și va fi capabil să ofere performanțe superioare în orice condiții, chiar și în condiții meteo extreme, cum ar fi ploaia abundentă sau zăpada, care, de obicei, pot defecta utilajele de pe șantier, dar nu și în cazul nostru.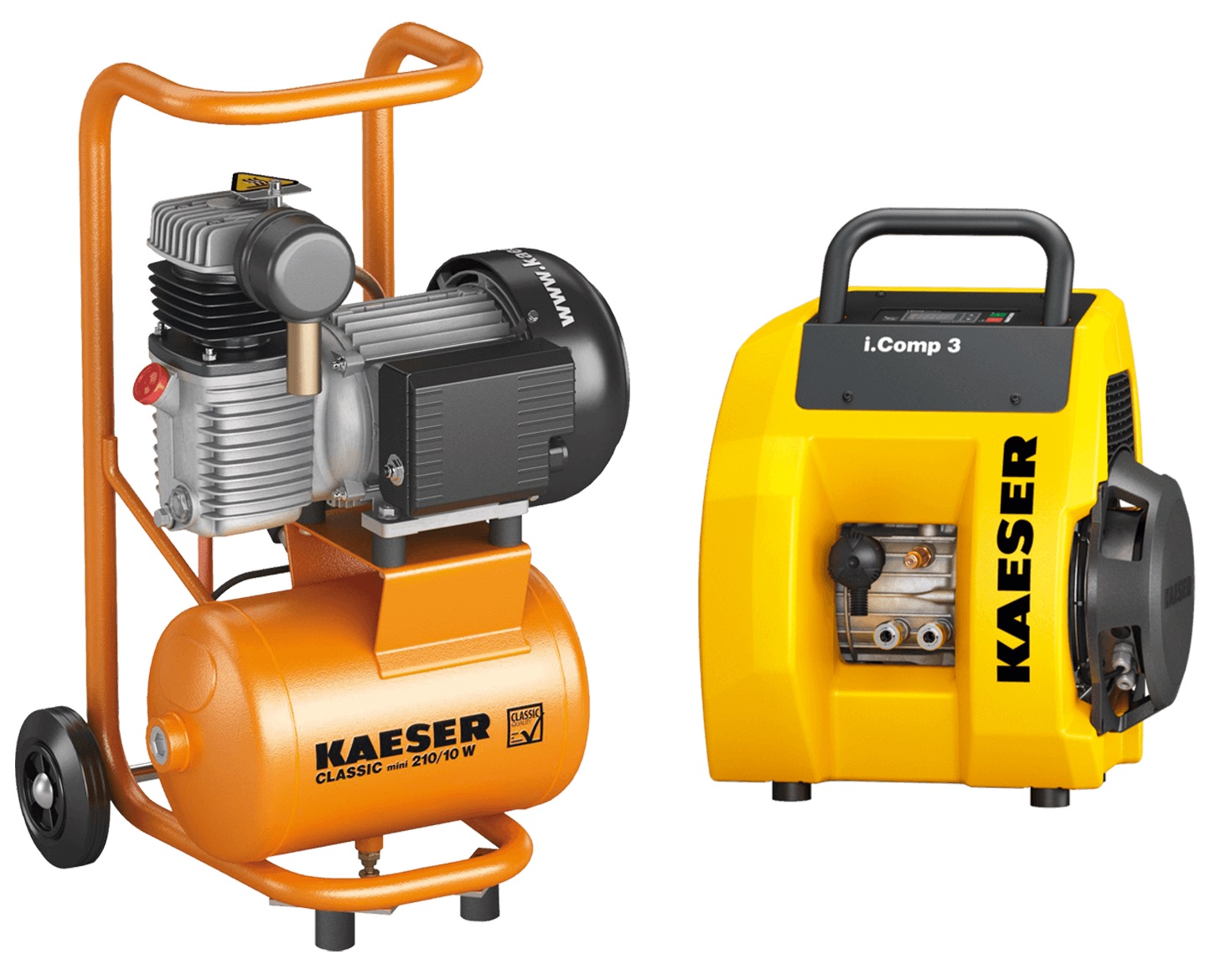 Designed for the small industry
Regardless of which project you are running that requires a constant and stable flow of compressed air, the i.Comp 3 model can be a reliable partner. i.Comp 3 is designed to deliver compressed air in both safe and flexible conditions at any time.
This multi-functional compressor can be easily transported anywhere due to its small weight and compact design, thus being very versatile in different use scenarios.
Small, powerful, uncompromising compressors
Kaeser PREMIUM small scale production compressors are designed for daily use for a long time - both in the workshop and on site. For each application, Kaeser has designed a dedicated model.
They have the following performance parameters:
Pressure: 10/20/25 de bar;
Displacement: 130 – 660 l/min.
High quality compressors at a low price.
The CLASSIC Series workshop compressors are designed for small and expanding trade businesses. The construction of the compressors in this series is focused on the smallest possible size. These compressors offer a very good price/quality ratio.
Authorized service 24/7 throughout Rep. Moldova
Maintenance and repair work is carried out exclusively by qualified specialists. We only use original Kaeser parts.
All engineers and technicians are trained in Kaeser's factories in Germany to ensure professionalism and competence at the highest level.