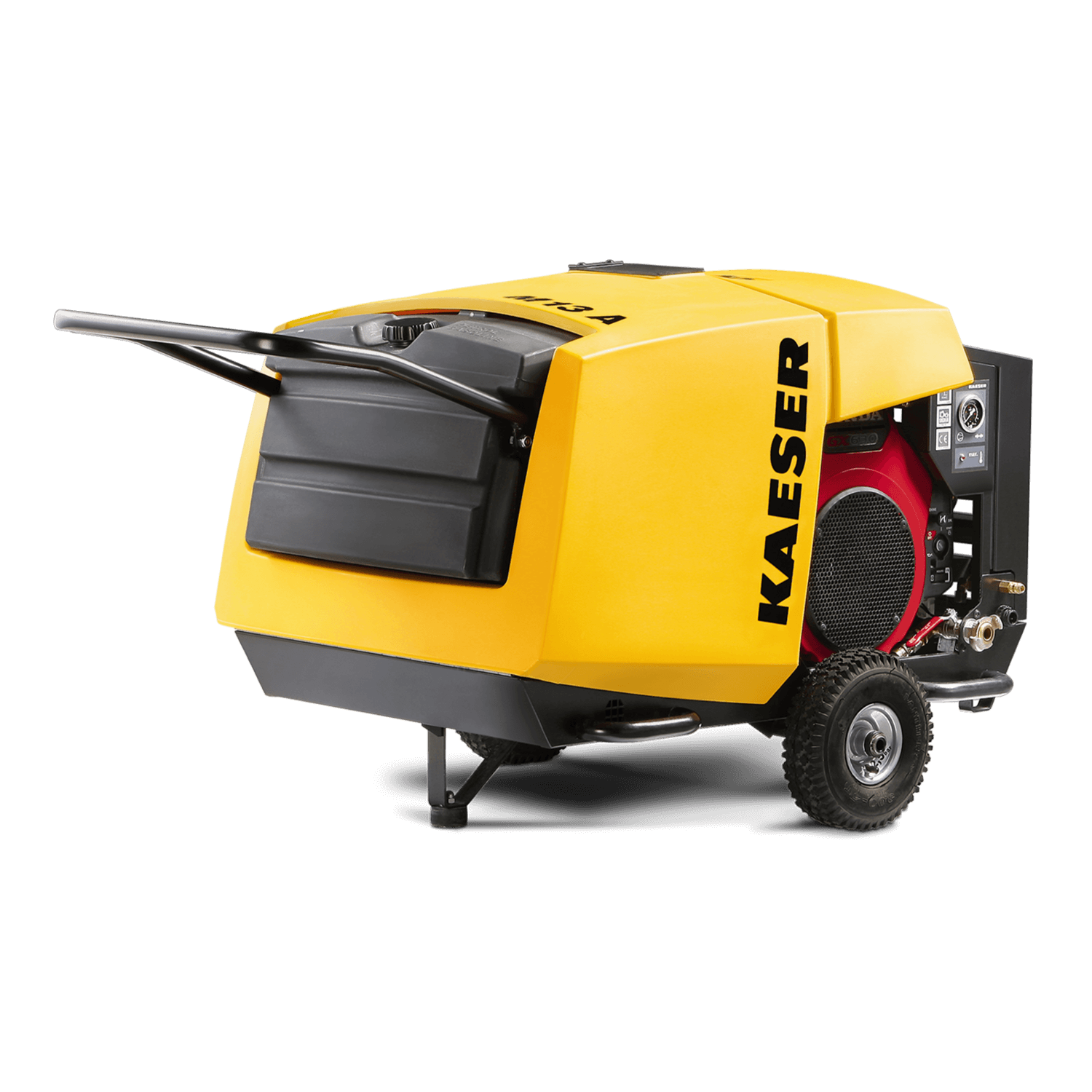 Small portable compressors up to 1.6 m³ / min
Adaptable, reliable and easy to transport mobile motor compressors. Thanks to the high quality of the motors and the particularly resistant PE housing, the small mobile compressors are suitable for use on small loading surfaces, in any working conditions. For special compressed air quality requirements there are separate
dryers
for chilled and technically oil-free compressed air.
generates pressures between 7 and 15 bar (models M13 - M17)
the 15 bar version is ideal for laying fiber optic cables without digging (model M17)
equipped with 400 V electric motor (model E versions)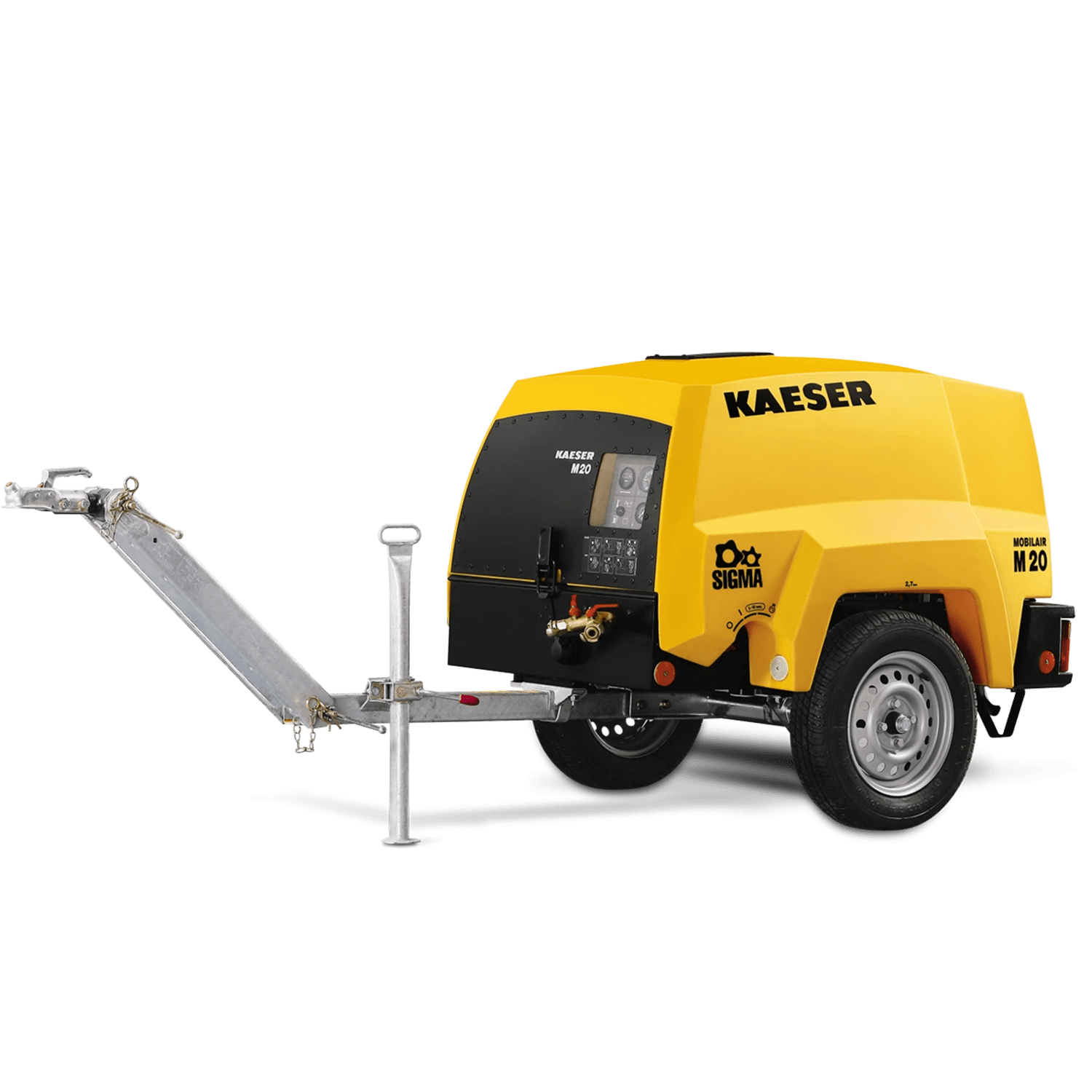 Compact compressors up to 5.0 m³ / min
This type of portable compressor is easy to handle in complex conditions. Provides frost protection for use in harsher conditions.
easily maneuverable in traffic and on site
design that facilitates technical maintenance
equipped with patented anti-freeze controller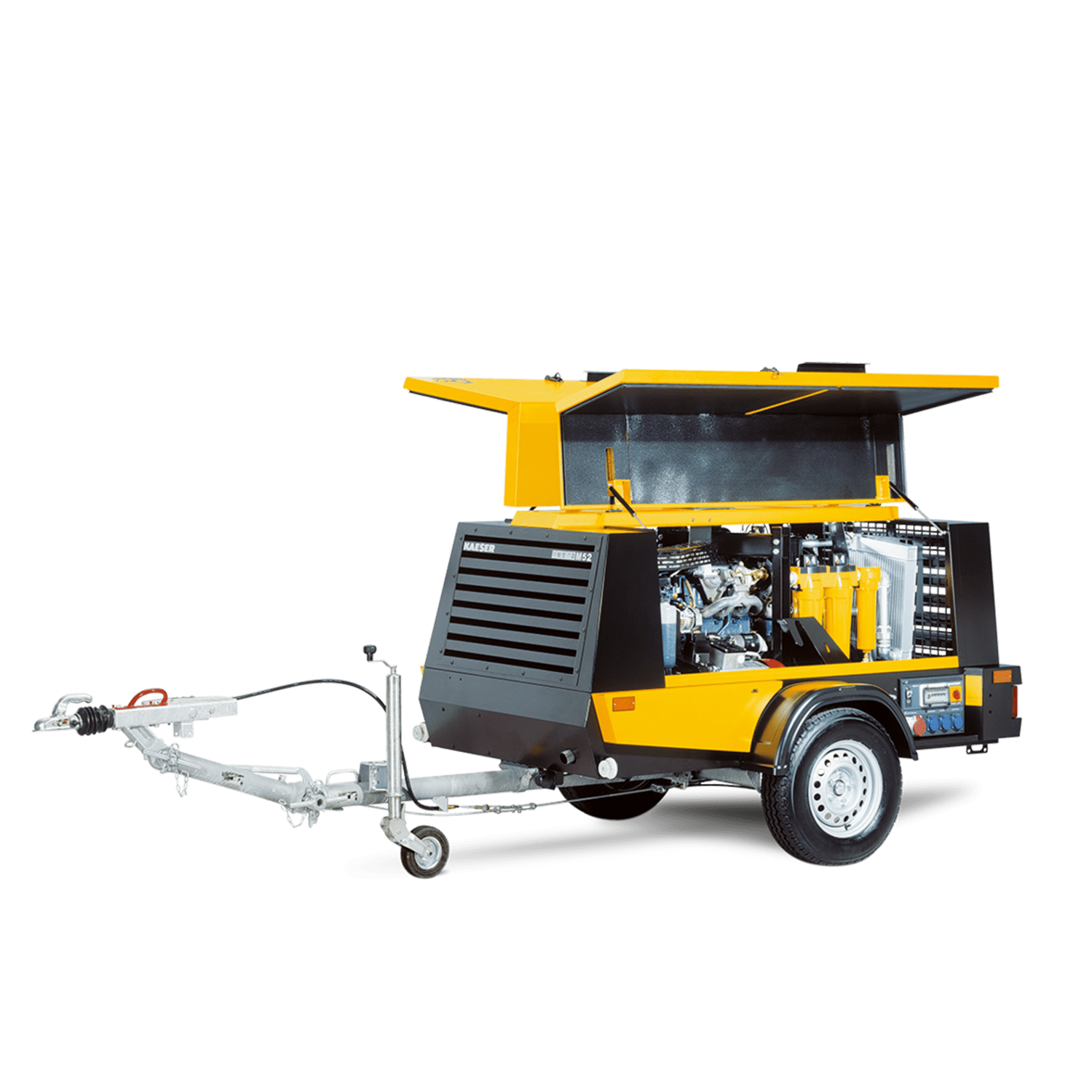 Maximum versatility for flow rates up to 11.5 m³ / min
Provides the necessary compressed air in any conditions of use.
models with chassis and adjustments according to your needs
optional compressed air treatment equipment
optional generator functionality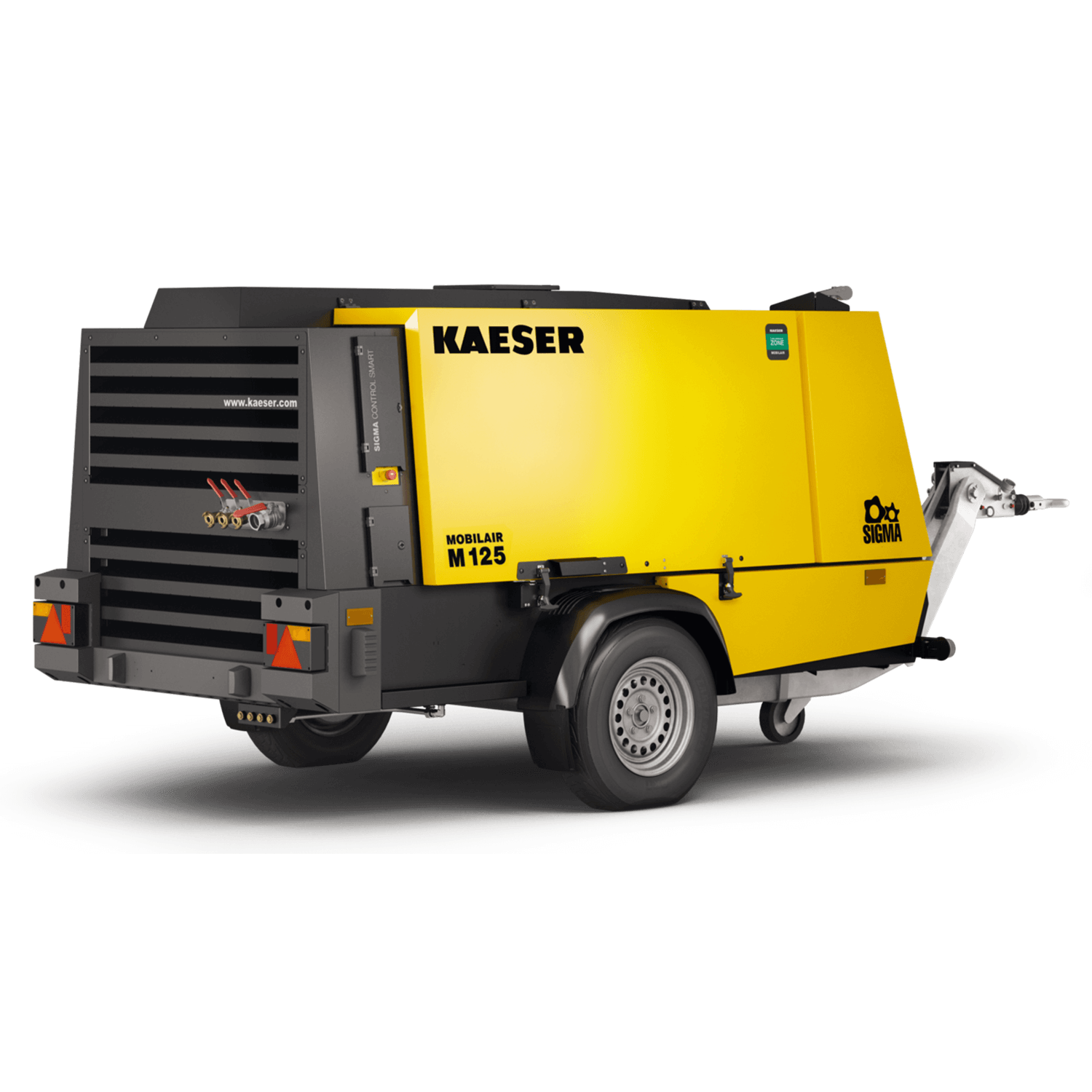 Mobile powerhouse compressors up to 23.3 m³ / min
Effective compressed air solutions - even in difficult conditions.
with innovative SIGMA MOBILE CONTROL controller
high energy efficiency in part load mode
ability to work in unfavorable environmental conditions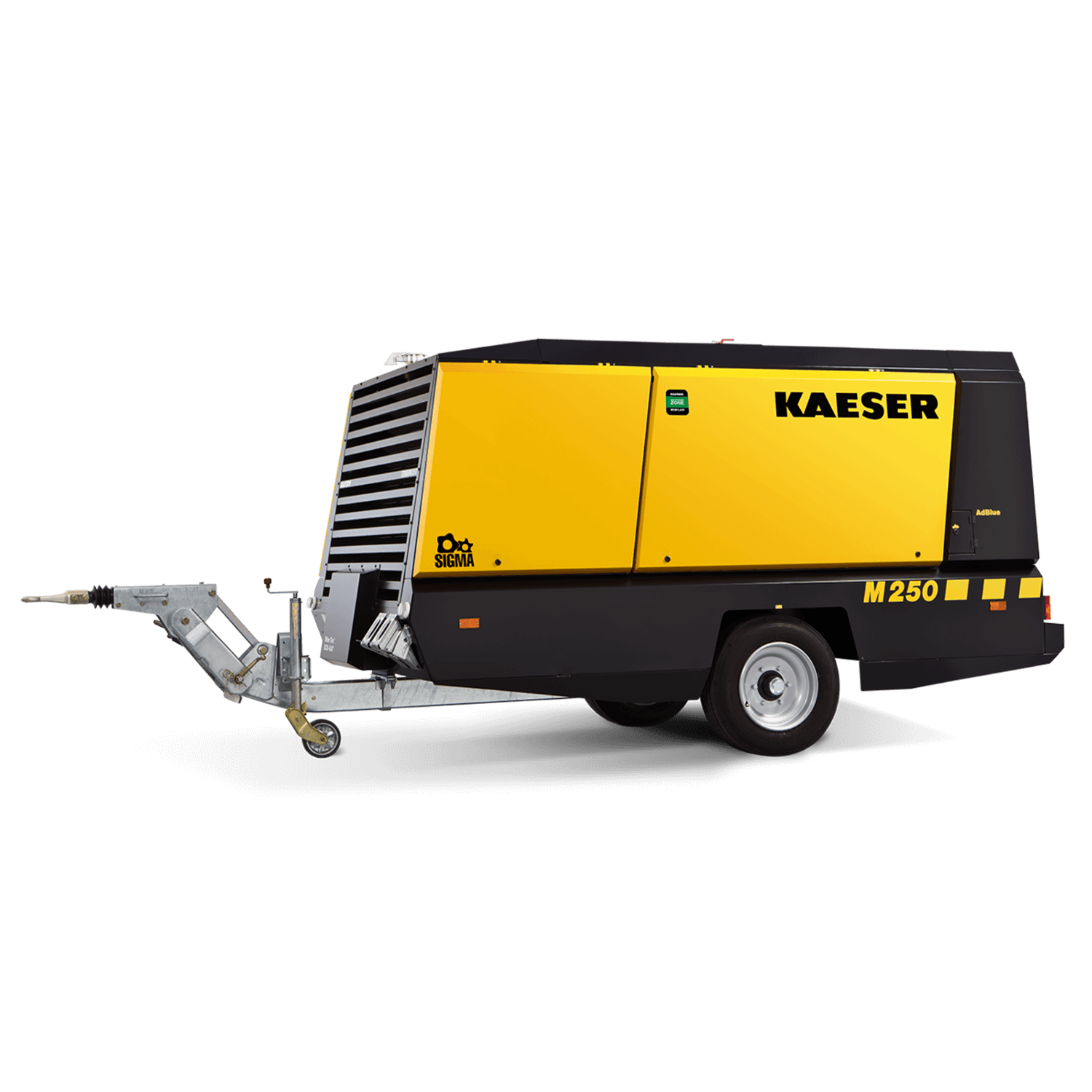 Large compressors up to 34 m³ / min
Designed to deliver high performance in long-term use - built according to environmental protection regulations
with innovative SIGMA MOBILE CONTROL controller
equipped with energy efficient fan
chassis and stationary models according to your needs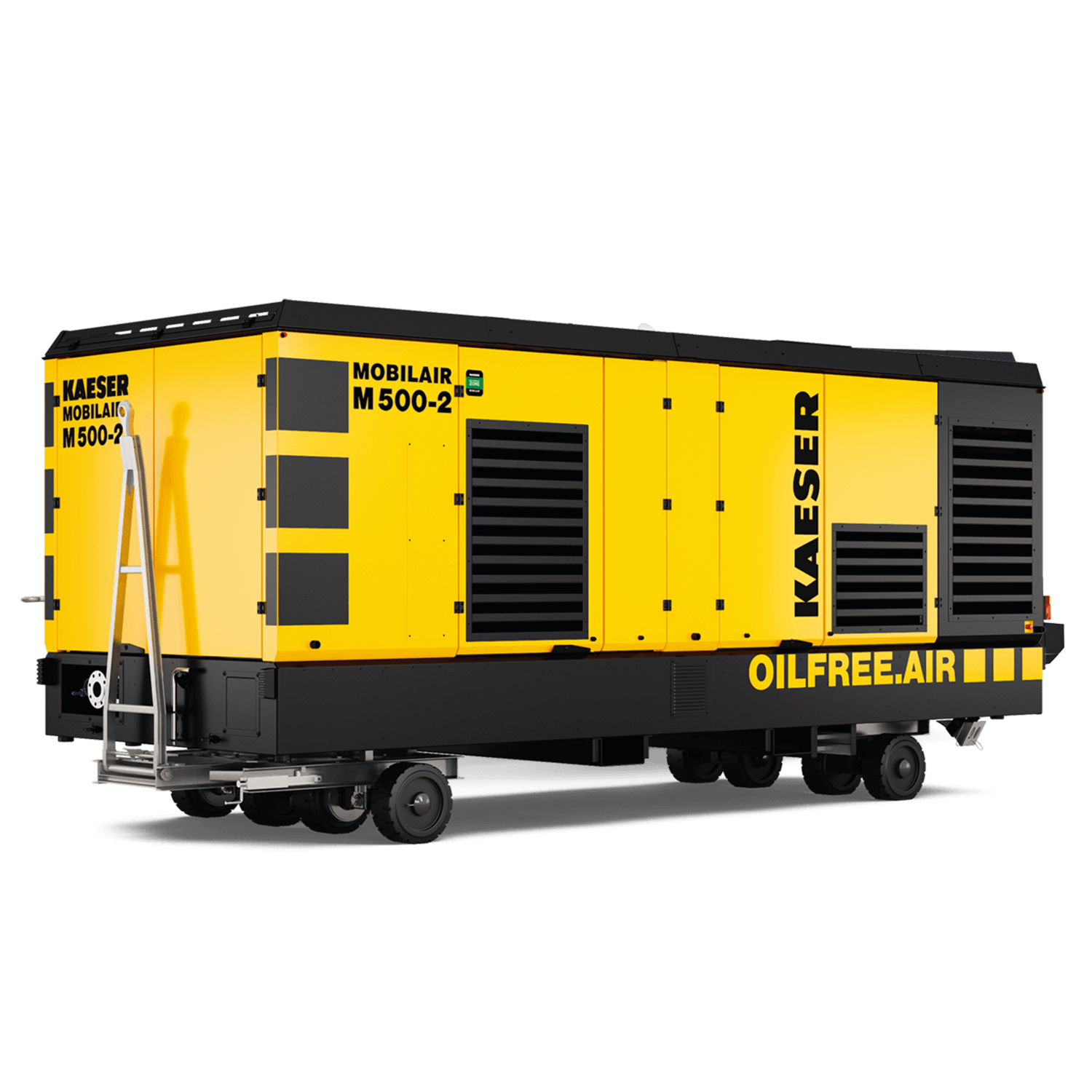 Portable compressor with oil-free operation up to 45.8 m³ / min
Mobile compressors designed for refineries and companies with a need for high volumes of compressed air.
with innovative SIGMA CONTROL MOBILE controller
can be used individually or in combination with other systems
designed to be efficient and reliable throughout its long service life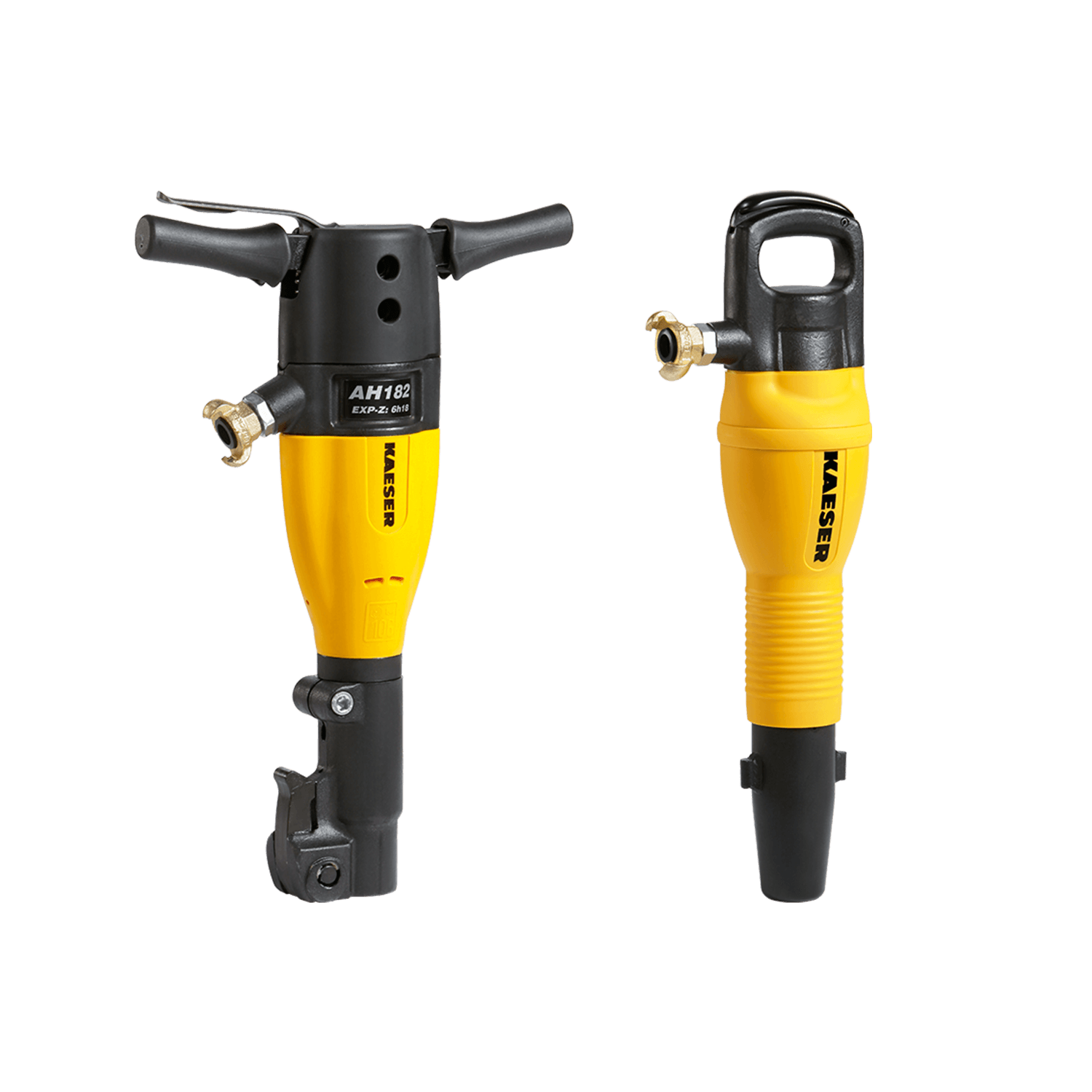 Pneumatic hammers, rotary hammers, connecting accessories and supplementary devices.
capable of being adjusted to the respective compressors
ensures a low level of noise and vibration
effective for stone and concrete

Professional mobile motor compressors
Compressed air wherever you need it - even in the most difficult conditions: the main Kaeser plant in Coburg produces powerful mobile compressors with advanced and efficient engines. They are installed in sturdy housings, are designed for different power levels, and are built in a variety of sizes, from small site compressors to large compressors for refineries.
most models have a sturdy PE enclosure moulded by rotary casting (no tension, for resistance to extreme stresses)
simple and intuitive operation
straightforward maintenance
With state-of-the-art logistics, the Kaeser service network ensures a safe operation.