Screw compressors for the supply of compressed air in industrial, commercial and workshop production processes.
Authorized service
Service Kaeser 24/7
15% Economy
Of the consumed energy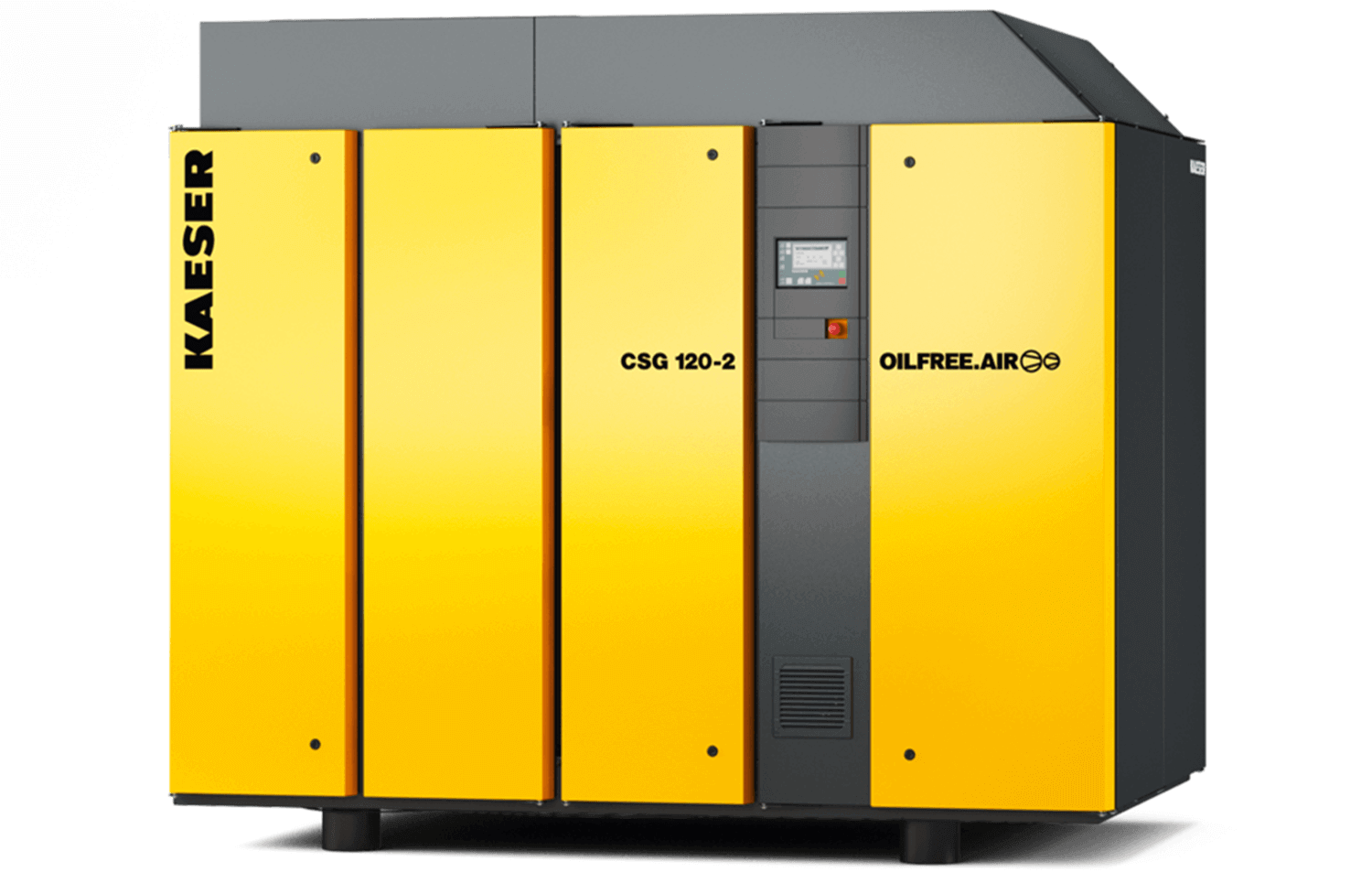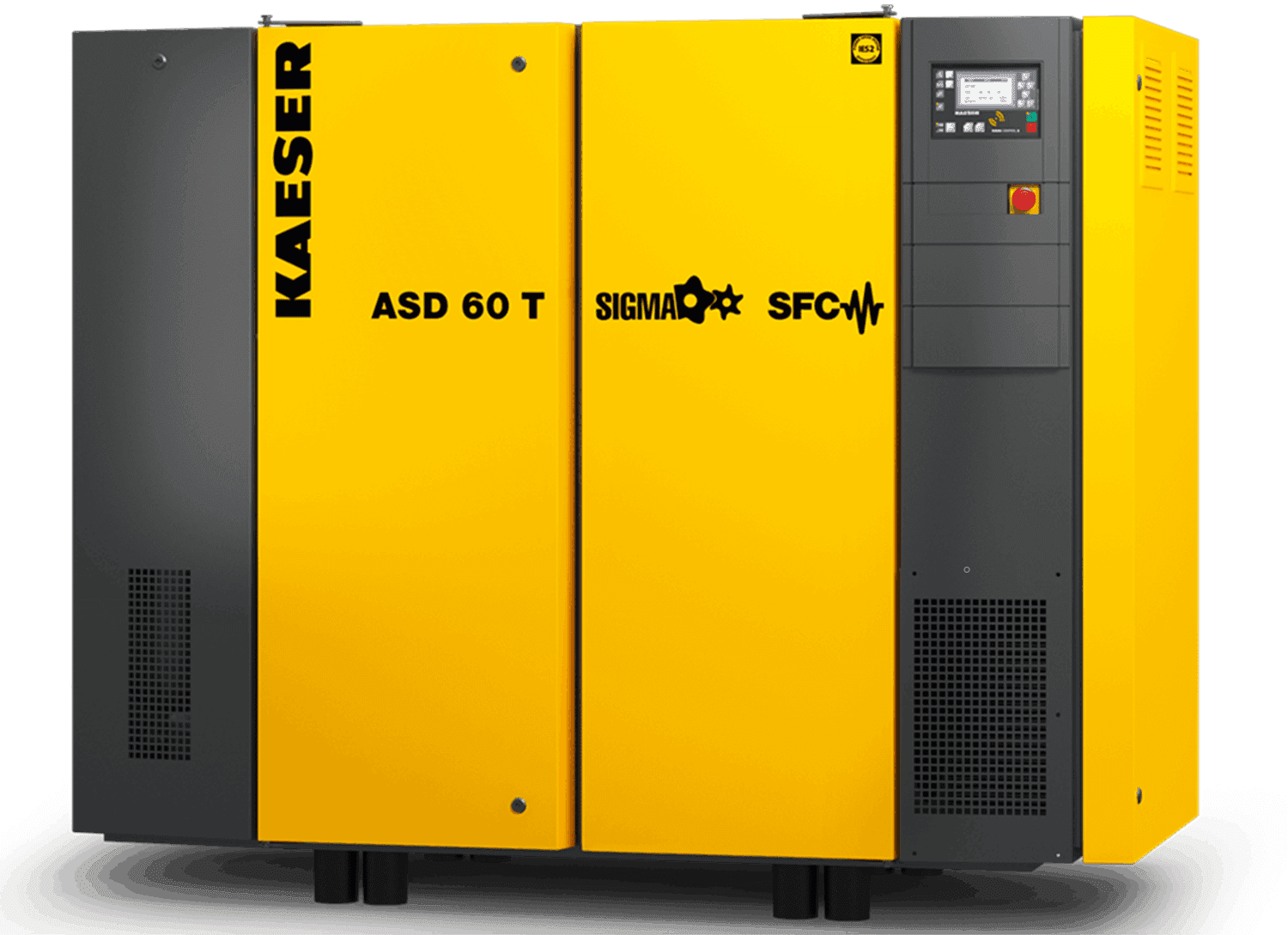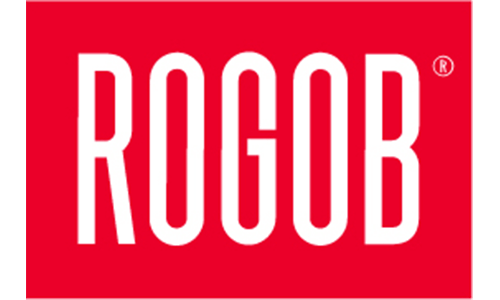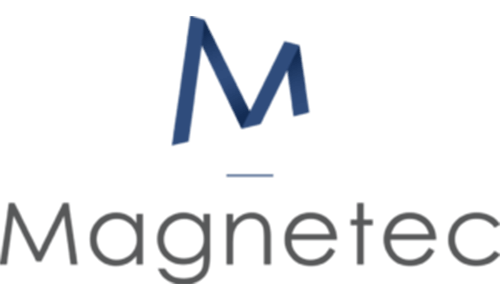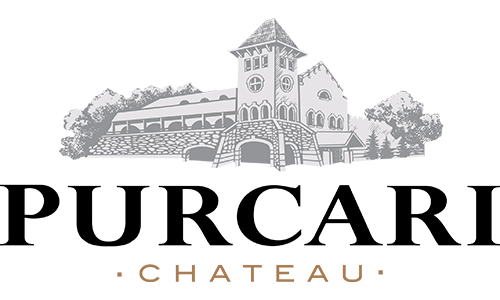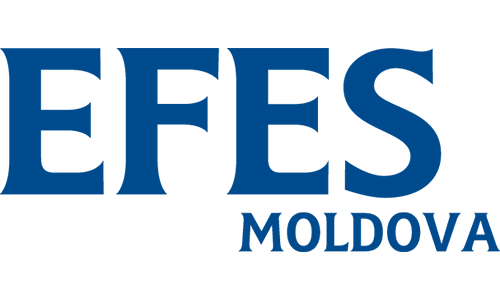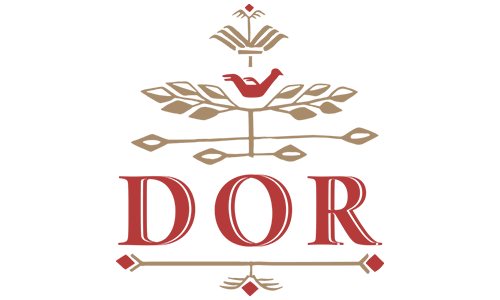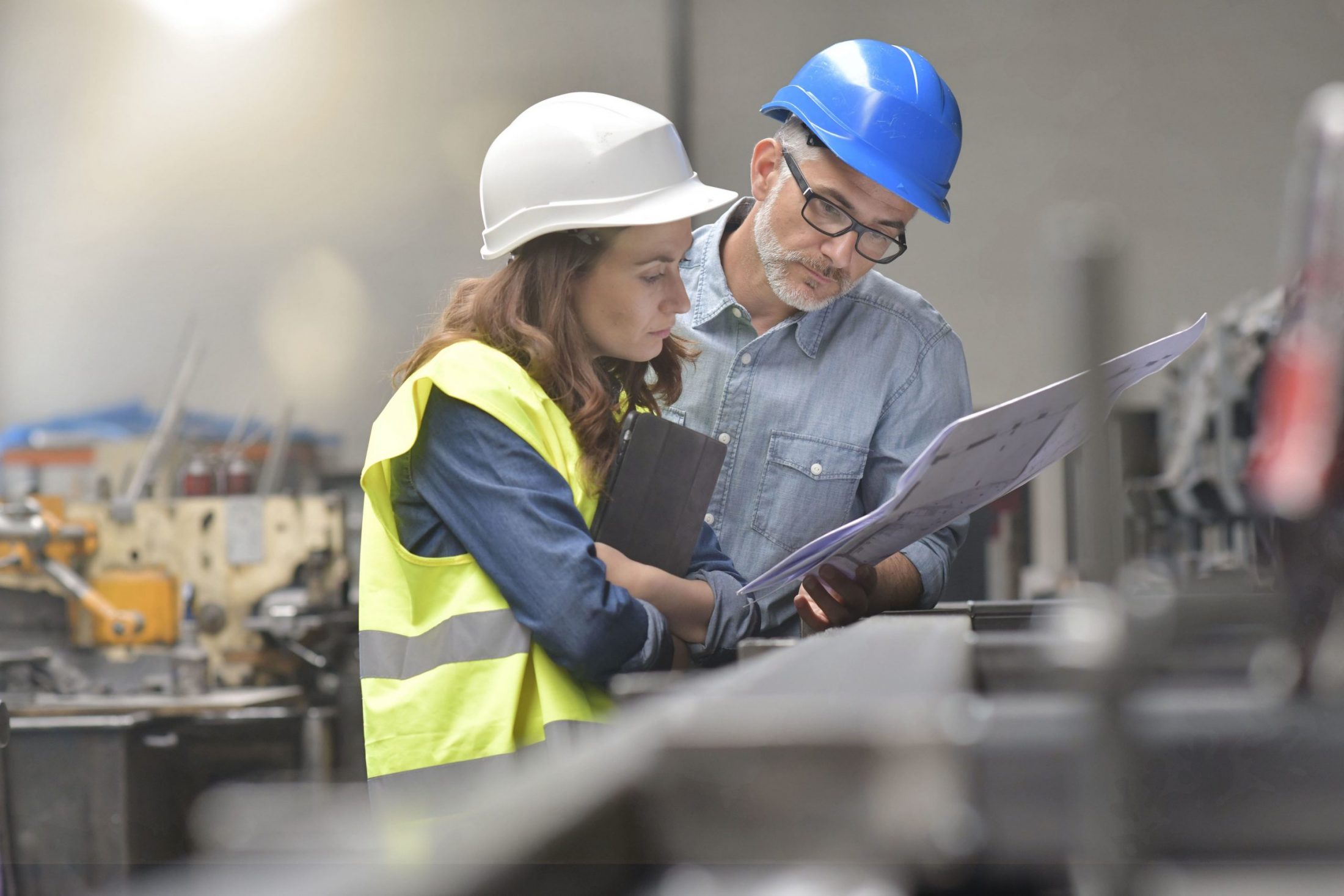 The lifetime energy costs of a compressor are several times the initial purchase value, which can make any difference in the purchase price a false saving.
Efficiency and reliability are vital in the production of compressed air and KAESER achieves these goals through quality and reliable components built for long-term operation of screw compressors.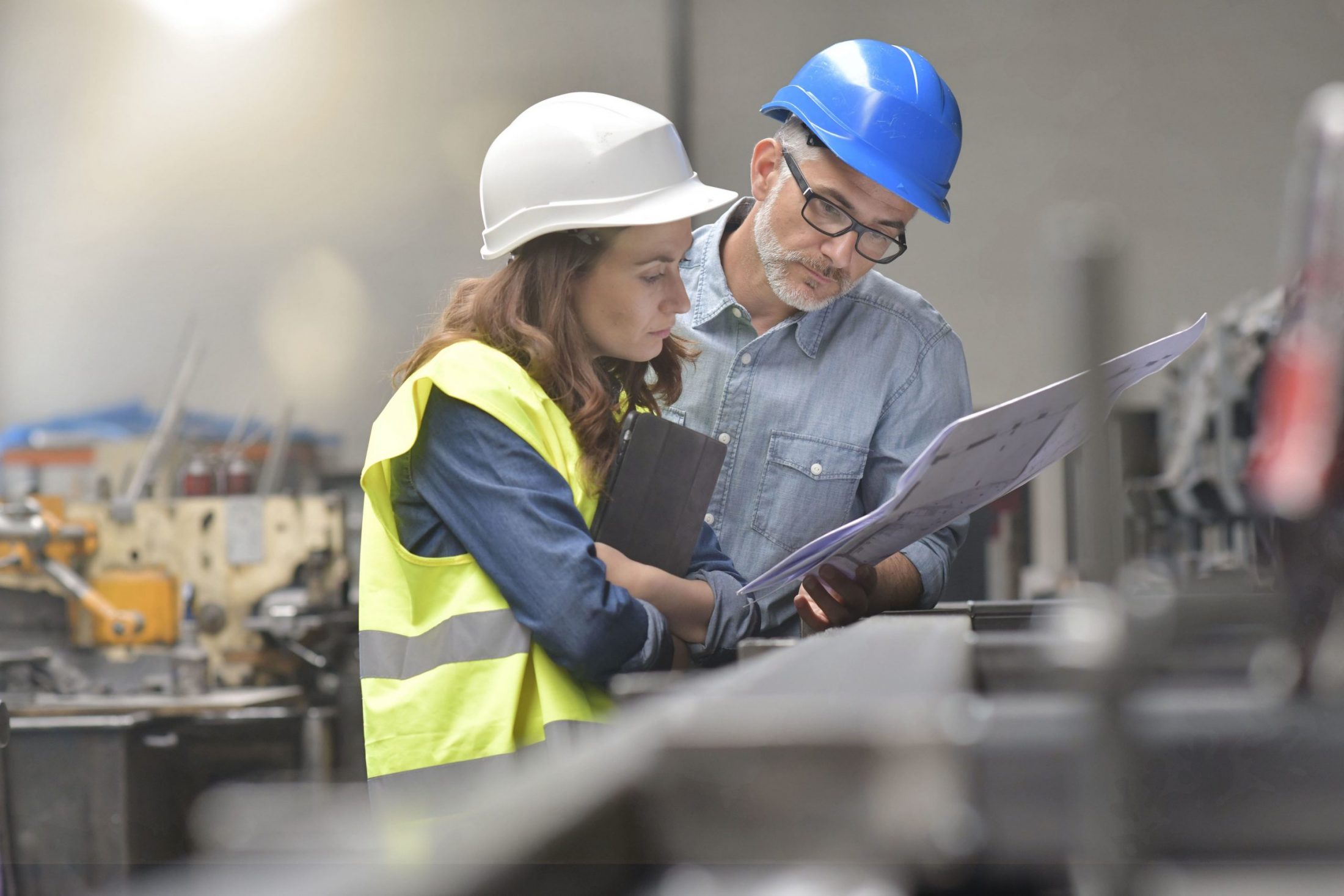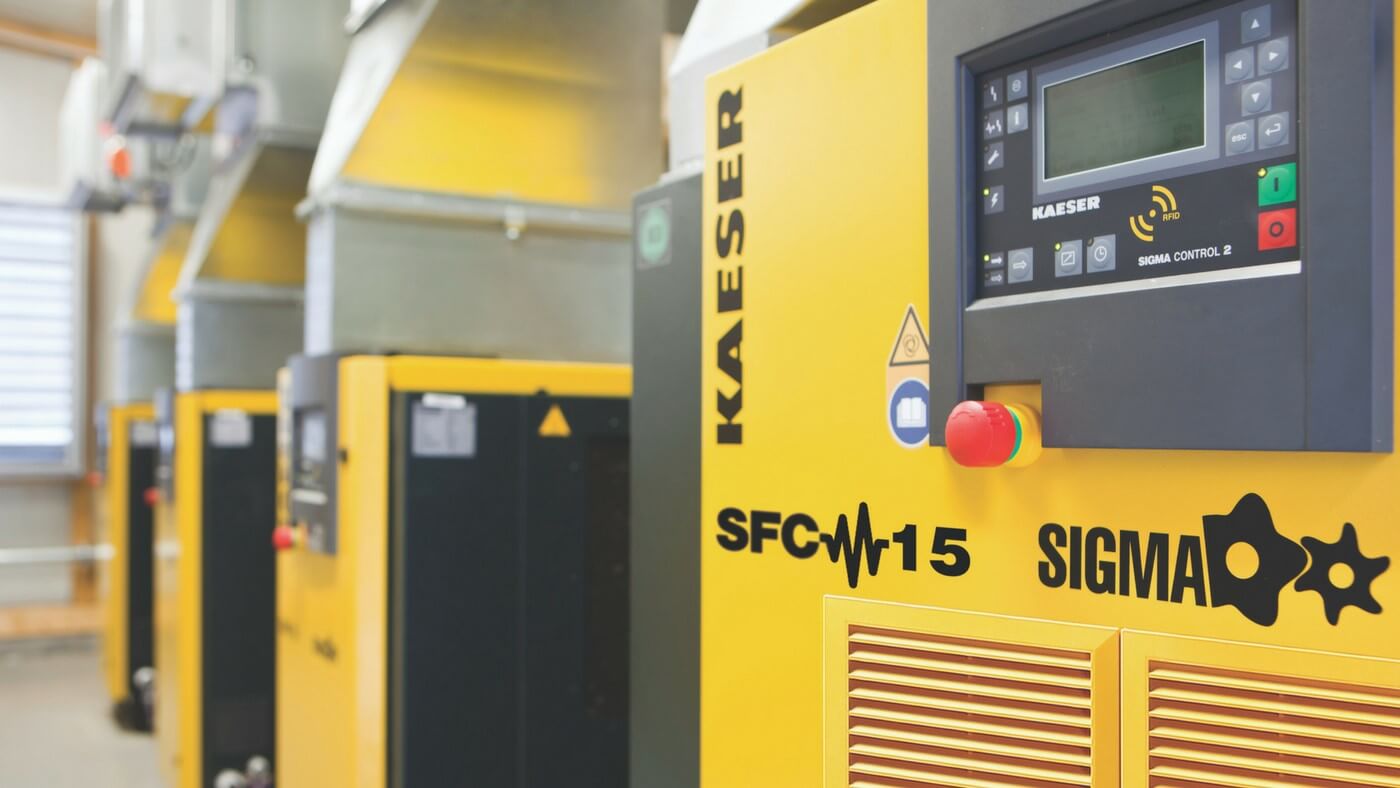 SIGMA PROFILE – Efficient Systems
Developed by KAESER's own Research and Development Center, the SIGMA PROFILE block with which each screw compressor is equipped, is up to 35% more efficient than conventional blocks.
In addition to efficiency, sustainability has also been an important development goal. The use of high-tech bearings and the cooling system, which makes auxiliary equipment unnecessary, minimizes energy consumption and maximizes reliability.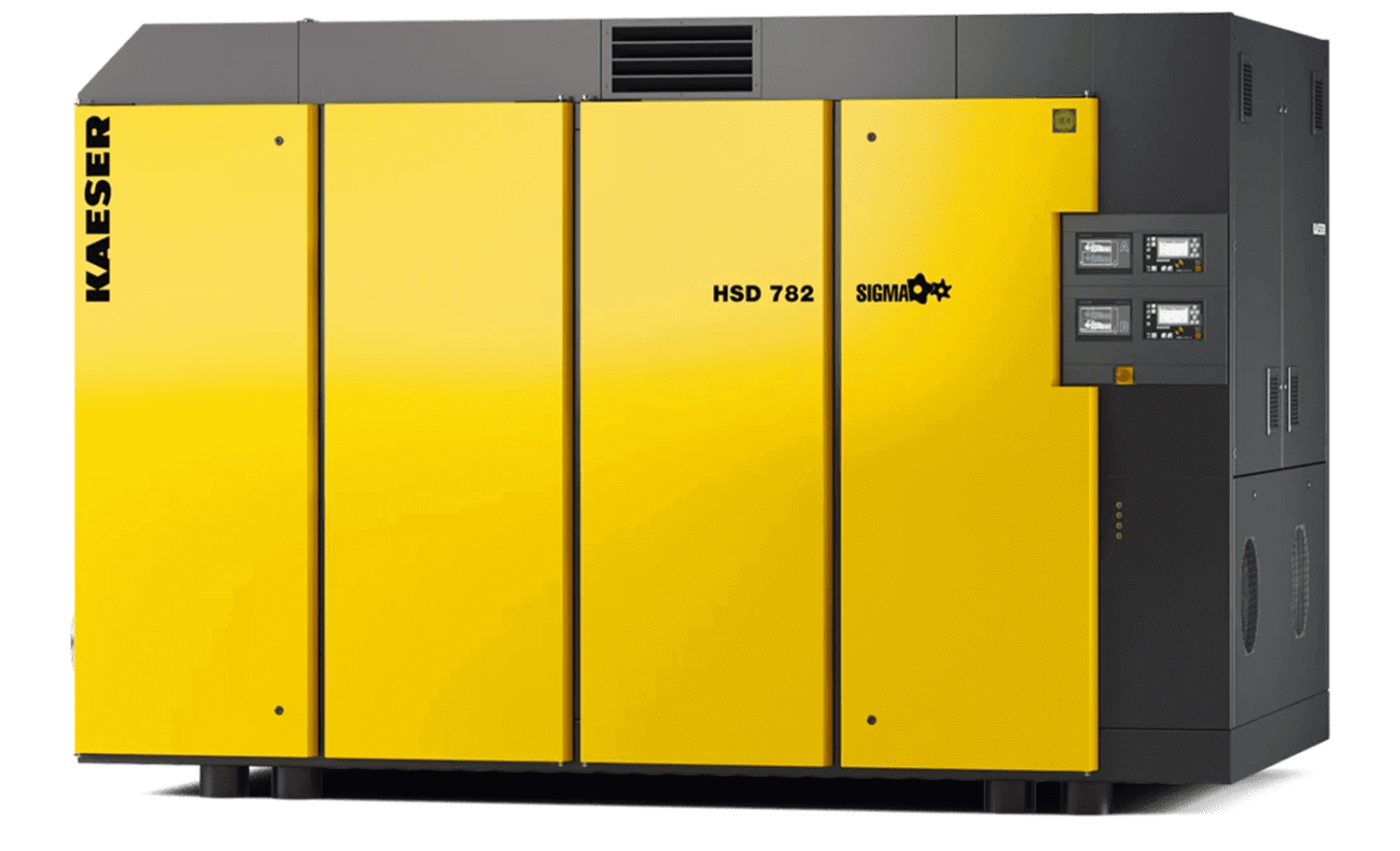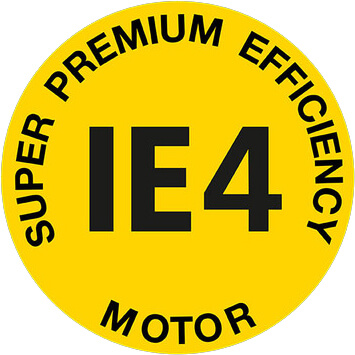 MOTOR IE4
Kaeser's IE4 Super Premium engines are designed to run on more energy savings than IE3, without compromising performance.
2.2 UP TO 515 KW
Cooling compressors, with different power levels, from 18.5 kW to 315 kW, depending on the industry.
ELECTRONIC TEMPERATURE MANAGEMENT (ETM)
The electronic system dynamically controls the temperature of the fluids, and automatically adjusts it to prevent condensation from accumulating.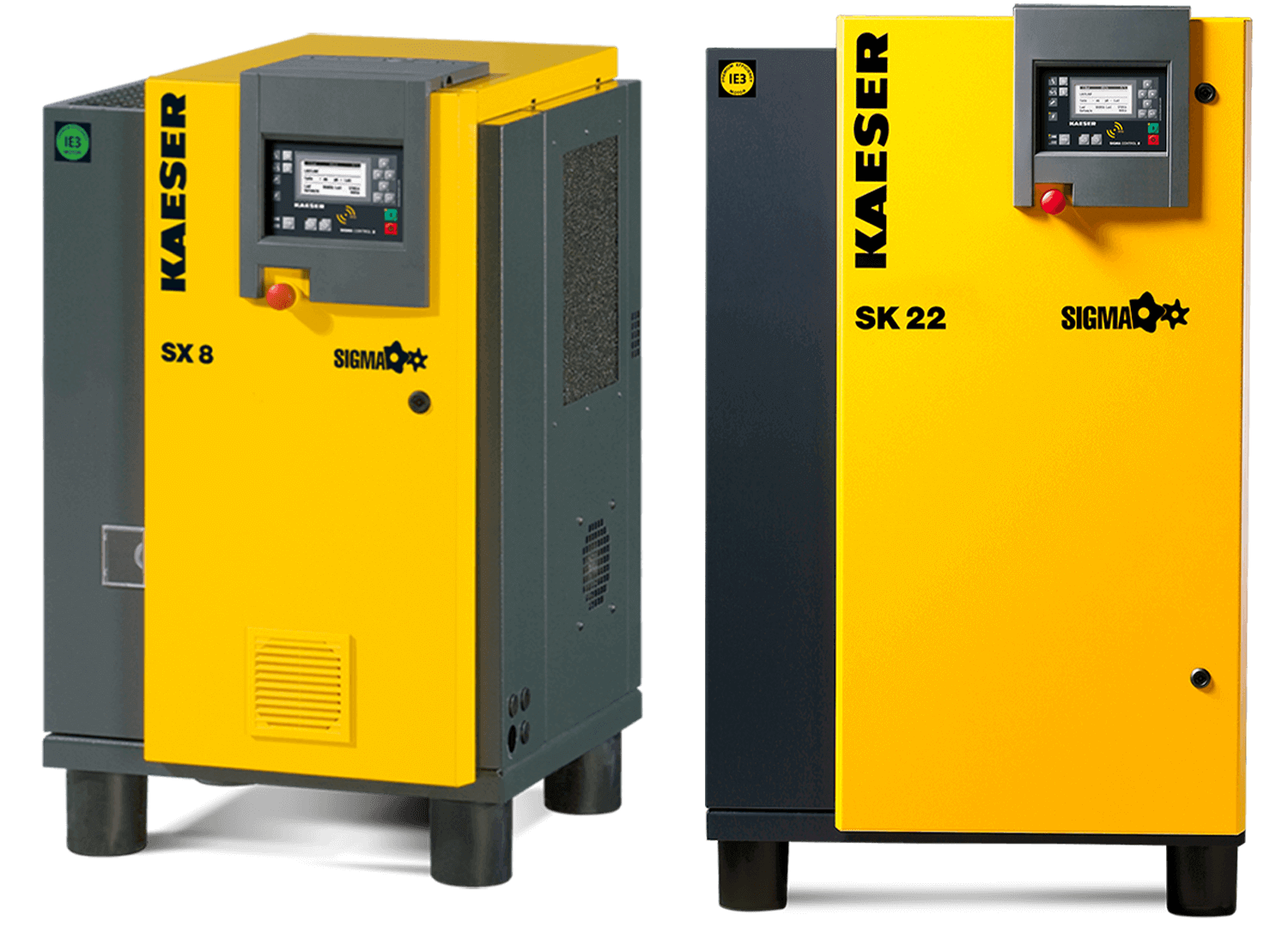 Food industry;
Automotive industry;
Packaging industry;
Textile industry;
Medical industry;
Metallurgical industry;
Plastic products industry;
Wood processing industry;
Other.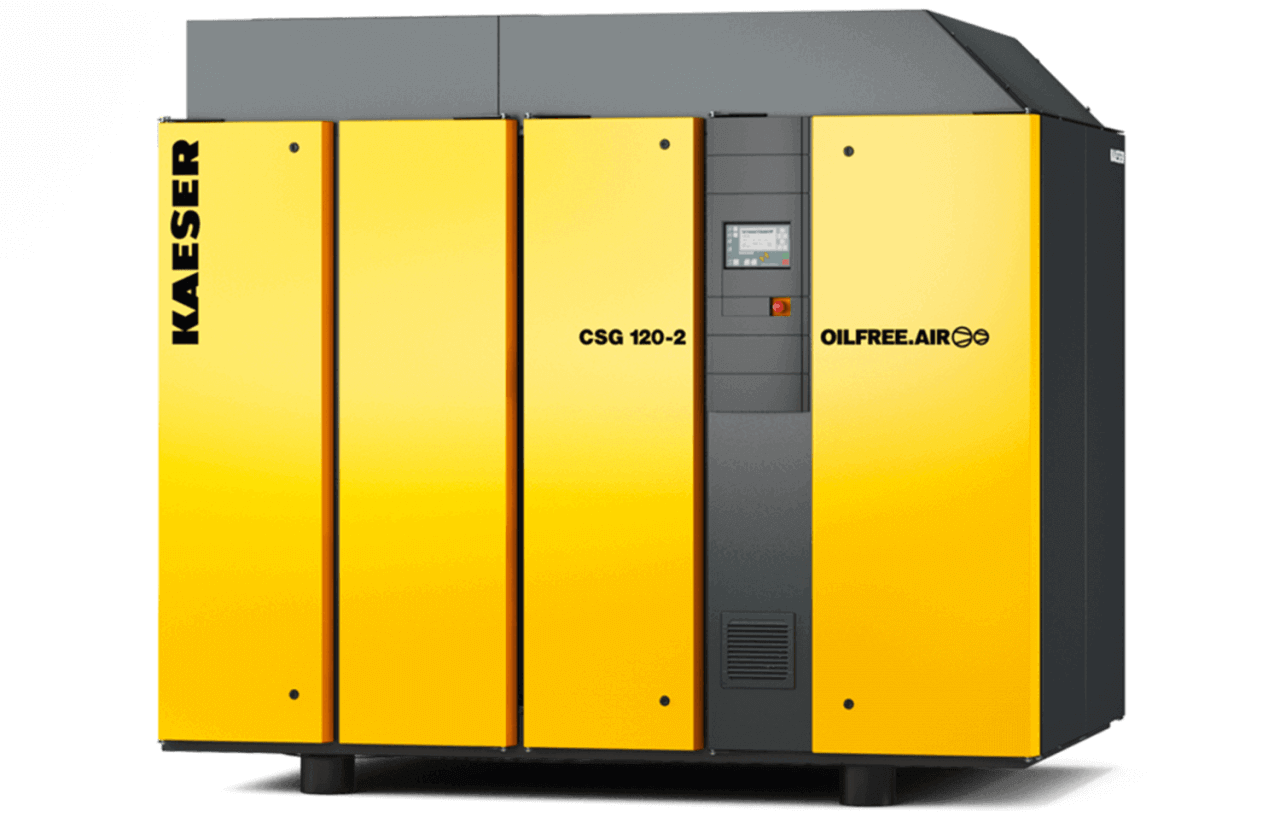 With Air cooling
The costs for compressor air cooling can be over 30% lower than for water cooled compressor systems.
With water-cooling
Screw compressors with oil-free operation and water cooling have additional advantages in small compressor chambers.
Integrated compressed air dryer
The patented i.HOC Kaeser rotary dryer uses 100% of the compressor heat.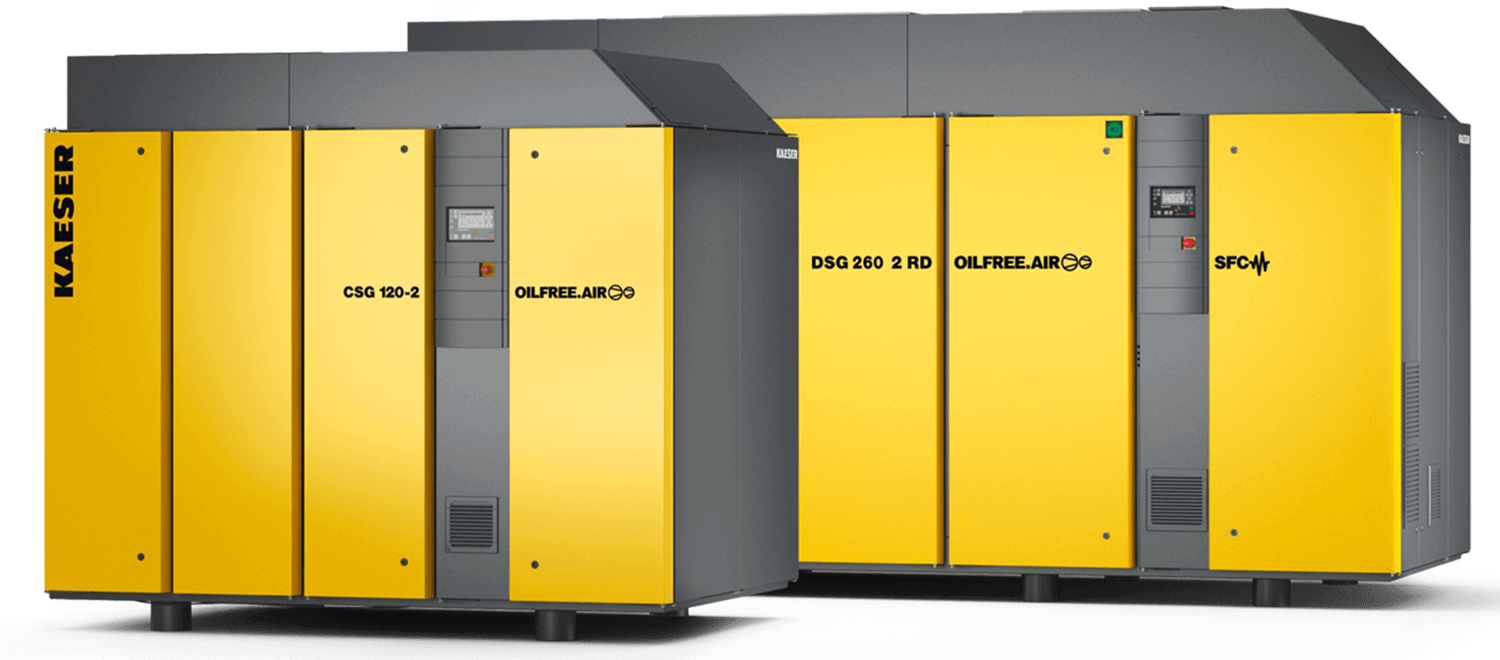 Food industry;
Semiconductor industry;
Automotive industry;
Other.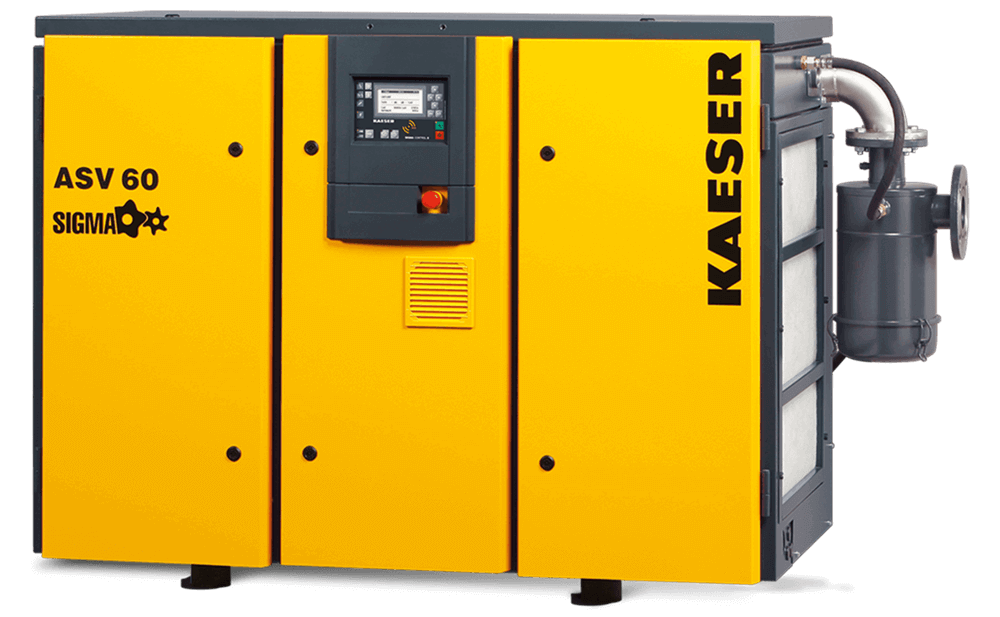 Rotary screw vacuum pumps
The vacuum installations are equipped with their own vacuum block developed by Kaeser with SIGMA profile. By generating the vacuum in a single step, the so-called low vacuum is being generated.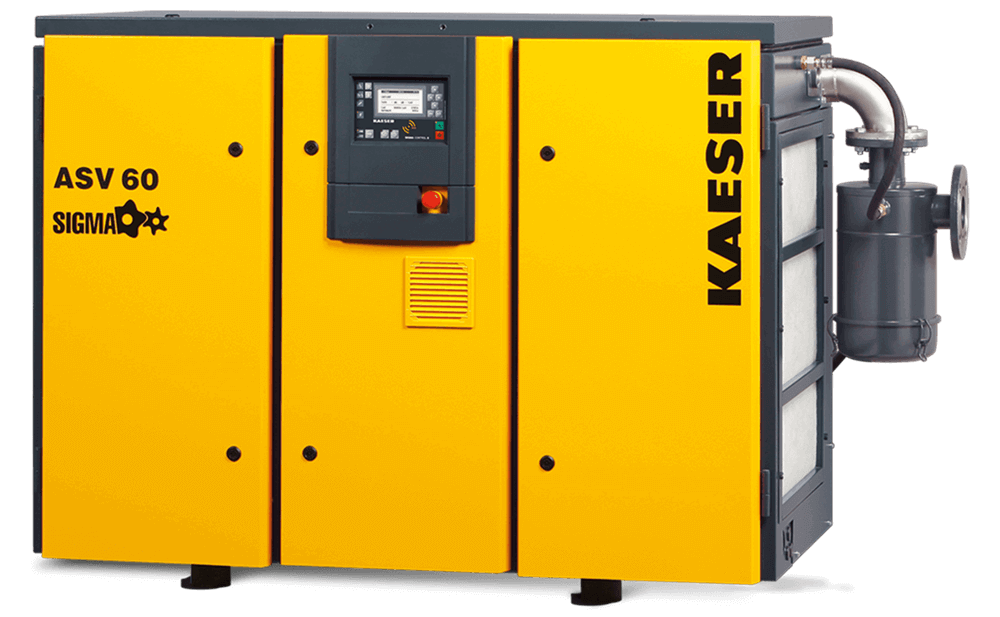 4,75 - 15,70 m³/min
Suction capacity
10 mbar (abs)
Working pressure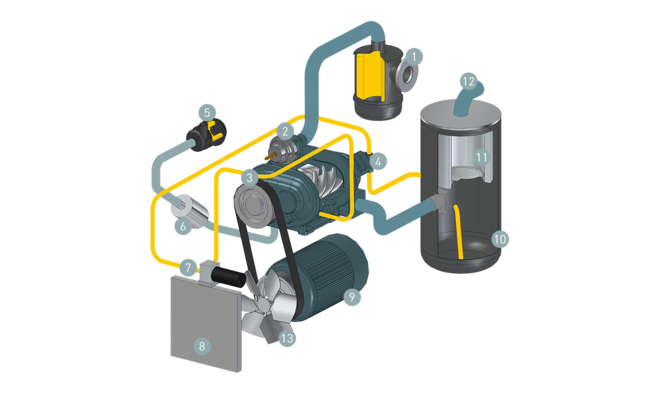 For vacuuming;
For packaging and filling machines;
For drying;
Gas removal or filtration;
Other.

PROFESSIONAL ROTARY SCREW COMPRESSORS
Rotary screw compressors provide compressed air for industrial production processes, trade and workshop applications that require a safe source of compressed air. These are the right choice to deliver constant pressure air for extended periods of time.
To ensure that our rotary screw compressors work as efficiently as possible, we have developed our own electronic control system. Kaeser screw compressors with SIGMA profile provide energy savings of up to 15% compared to conventional control systems.
In addition to that, the SIGMA profile compression blocks in screw compressors have an exceptionally long service life. This is largely due to the radial bearings we use: they are precisely adjusted and correctly dimensioned. To all this is added our exceptional internal execution with minimal execution tolerances.